Tipestry - Social Media Platform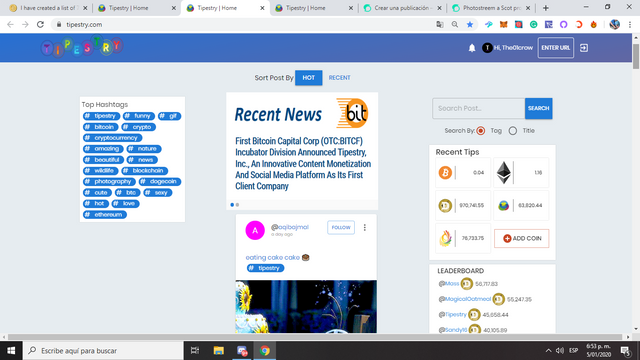 Typresty is a platform on which you can win btc, eth, doge and the currencies within typesty
It is ideal for buying publication links, and making your content known, usually people share gifs and images.
It is quite intuitive to use, but it is not a platform where you can earn very large amounts for the content.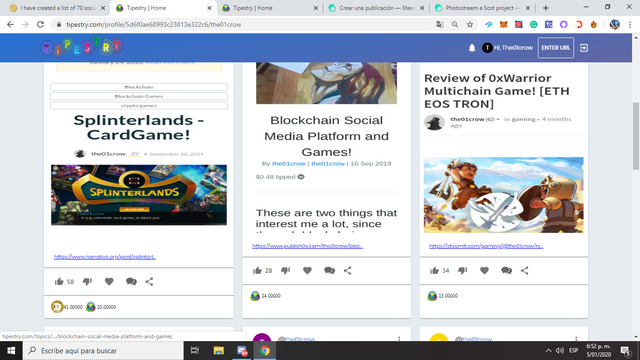 As you can see, it has a wallet with multiple addresses to store tokens.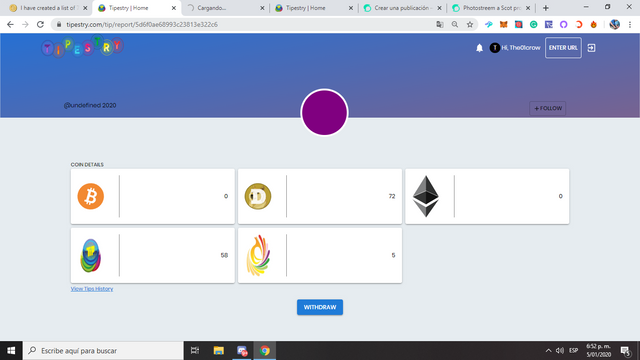 I think that by creating 2 accounts and adding dogs to each account, and sending them to each other, you can make your posts trending.
It wasn't one of my favorites, it doesn't have a great mass of users, but for those who are constant, it's better than nothing.
Maybe you'd end up liking the platform.