I got out a bit early but still got over 9X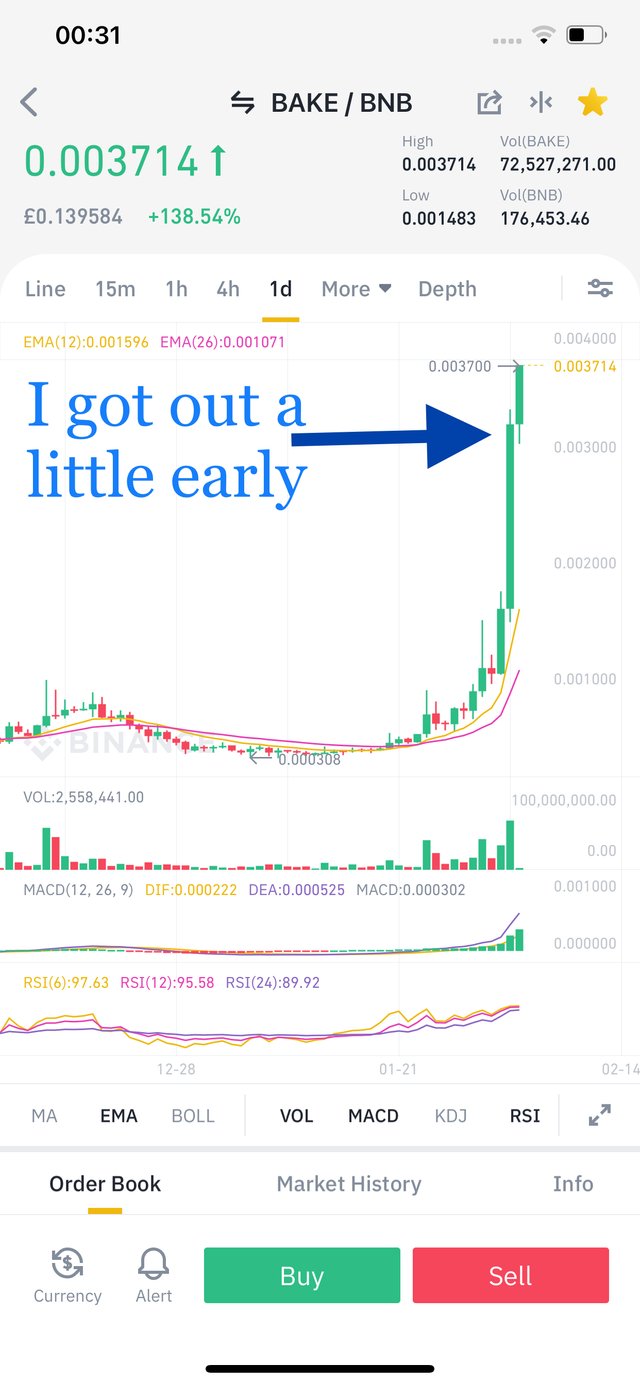 I closed this position a little bit early but I still got over 9X my initial investment.
I only bought BAKE COIN as it was paying me 10% APY paid daily on binance. This is also a flexible plan so I could still trade (sell) the coins whenever I wanted to.
So I done an initial BUY and forgot about this position as I only wanted the 10% APY. This was self building my position for me. But as the price has gone up so fast over the last few days I thought, I'll take the profits (more than 9 TIMES my investment).
If you want to get flexible high paying APY on your crypto check out binance. You can use my link below and get an extra 10% kickback...
https://www.binance.cc/en/register?ref=OM11NFGJ
Happy Trading, Happy Earning !!!