Feeding Program for Children in the Community.
Good day everyone! I hope you have a blessed day today! Just recently, we conducted a feeding program for children here in our community.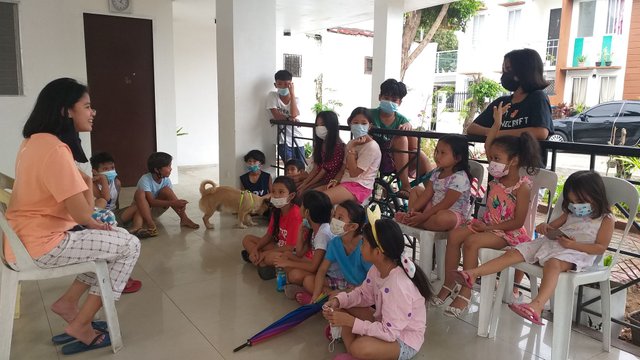 I volunteered to teach children about the love of Jesus Christ in the said program because ever since I was young, I really love teaching children and engaging with them. One reason for it is I find them innocent and fragile. I want to teach them good values and about Jesus Christ because I believe that whatever you teach to the young minds, they will carry it until they become old. It was even written in the Bible that says, "Train up a child in the way he should go; even when he is old he will not depart from it."-Proverbs 22:6. The second reason why I love teaching children is that their smiles give me strength and brighten up my day. Even I do not have any salary from teaching the children, but the smiles would pay for all the sweat and effort I exert.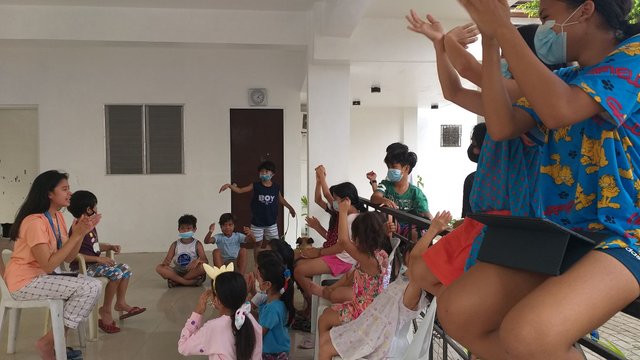 I am also thankful and grateful for the ever-supportive parents in our community that prepared the food and venue for our program. They were even the ones who gathered the children to our venue.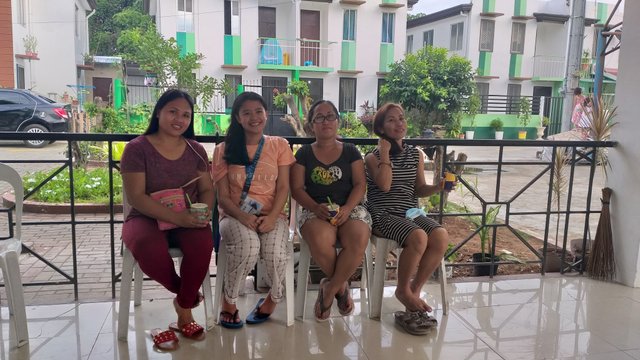 I am looking forward to more opportunities like this in our community. This would be a great platform to hone my skills in teaching, since I am an education student, and also to fulfill my calling to lead the children to know Jesus Christ.