🎬🌈Series Review: BL Series: Gameboys (2020)🌈🎬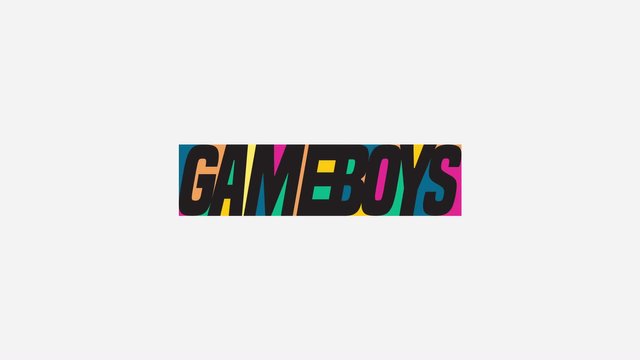 Gameboys is one of the first Pinoy BL web series with 13 episodes that was produce in times of the pandemic. Directed by Ivan Andrew Payawal and written by Ash M. Malanum. Produced by The IdeaFirst Company, it can be watch in their own YouTube channel for free, with each episode having 10-39 minutes of runtime. It can also be watch on Netflix with bonus scenes. Source
Starring Kokoy de Santos (right) as Gavreel Alarcon and Elijah Canlas (left) as Cairo Lazaro.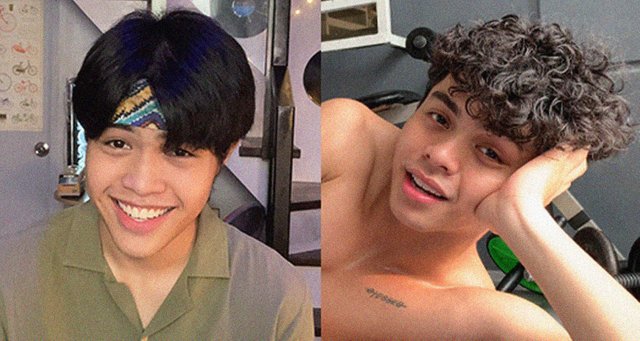 Summary of Season 1
🚨🚨Spoiler Alert🚨🚨
The next paragraph will/might contain some important info in the series. You've been warned.
The series starts while Cairo/Cai is seriously battling another player while live-streaming in a social media platform, ScreenTime. He lost in the game to Angel2000 then invites him for a rematch. After his livestream, he received a friend request from Gavreel Alarcon aka Angel2000, the one whom he lost to. After he accepted the request, he received a message request, then Gavreel video called him. Upon answering the videocall, he was in awe upon seeing Gavreel shirtless figure, and teased Cai of looking on his body. Then Gav confidently said that he has a crush on him. Then in the next few seconds, we see two of them typing each other's names in an Instagram like social media (they are stalking each other🤭) looking each other's stories without each of them knowing. A day after, Gavreel video called Cai and then they familiarize each other. After Cai asking for a rematch, Gavreel wants some thing in return, a date with him. Then he (Cai) accepted it.
The next episode is when Cai met Gav's ex-girlfriend, Pearl Gatdula (played by Adriana So), which is now Gav's bestfriend. How they met is like this. Cai received a message from his father, who got infected by the virus, saying that he should take care of himself and be good. He needed someone to talk to, so then he called Gav. After a few rings, Pearl answered the call, and he thought that he'd just called the wrong person but Pearl said that she's just borrowing Gav's laptop, and when she called Gav, she called him 'Babe', which enraged Cai in hearing this.
Few days after that, Gav sent video messages' to Cai, saying that he misses him. Pearl on the other hand is teasing Gav for saying Babe on the last call that Cai made. Here we know on how Gav fell in love with Cai, and what he'd done for Cai to notice him. Next few frames and we'll see Gav trying to explain Cai that he and Pearl are just friends and nothing more. Then he teases Cai of being jealous, which Cai got mad, because he needed a friend to talk to and he disappointed him for not being there for him.
Pearl, being the bestfriend of all, helped Gav to make an apology video for Cai, and sent a bouquet of flowers to Cai's house. The next scene is when Pearl invited them both to a drinking party via video call. The only one who's not drinking is Cai, he reasoned that they don't have any liquor in their house.
Then enter a villain, Terrence Carreon (played by Kyle Velino), Gav's ex-boyfriend that can't move-on with his life. 😒😒😒 While Cai's on live, he invited or challenge his viewers to play with him. Then Terrence commented and said to invite him on live. After that he video called Cai to explain things to him, but he's just playing games with Cai's thinking. Which really made him more afraid of what really is Gav's intentions to him.
This made Gav angry because Cai have said something that's very insensitive and hurt Gav in saying it. So, he also made an apology video to Gav, which he accepted (because that's how much he loves him🥰🥰🥰). Days after that, Pearl invited them to another zoom party, because its the monthsary of Gav and Cai. They all prepared for the party specially Cai with his new hair cut. Hours in their party, and Pearl is being talkative because she's a bit drunk, she told one of the relationships of Gav, and it made Cai think again on how much of it is real. then Pearl teased Gav again on what she'd said to Cai. Then Gav sent some articles to Cai about online couples succeeding, just to reassure Cai on their situation.
Cai deactivated all of his social media accounts after the death of his father because of the virus. But even he's (Cai) not replying to his messages, he still sends uplifting messages to Cai. After days of deactivating his social media accounts, Cai finally contacted Gav, thanking him for the flowers and the messages he received from him. Then he told Gav on how it went that way. Then he reassured Cai that he will always be there even if he didn't want to.
Few weeks after, Cai's mother (Leila Lazaro, played by Sue Prado) informed him that they will move in the northern province in Mindanao region. This made Cai sad 😢😢😢, he even reasoned that he still needs to finish school, but her mother insisted that they needed a new scene, to move on with their life. This is when Cai decided to meet Gav personally, to tell him that he will leave the city to live in the province. But a lot of things is delaying their meetup, and ended up that he said it thru phone call. After a few minutes, Pearl came to help Cai so that the two of them meet. Days/weeks after their meet-up/date (its really hard to know the timing in series), Cai is again inviting his viewers to play games with him. Then, a childhood friend of Cai commented, Wesley Torres (played by Miggy Jimenes), and this made Cai excited, and Gav jealous. Cai even called him 'Master Wesley'. After that, Gav stalked Wes' IG like account, making fun of all of the contents Wes had posted. Then in the next scene we see Cai and Wes having a video call, talking on how they miss each other and on how excited they are to see each other.
Terrence called Gav after he commented on one of the post of Pearl. He reasoned that he just wanted someone to talk to, just for his sanity. Next scene, Cai and Gav video calling each other while eating. Gav cried because Cai's migrating to the province is pushing though. Then Cai tried to comfort him by hugging the pillow that have Gav's face in it.
A misunderstanding happened, and Cai and Gav decided to have a talk in person. We'll see them seat in a park, still showing physical distancing, they talked on the unfairness of their relationship and the difference that they have.
I'll just leave it there because you really have to watch it. It's available with subtitles in 8 or more other languages, so you just have to pick the right one for you. You can watch it on YouTube for FREE, watch it now and you'll never regret it. 😊😊😊
Some fun facts about the series
If you notice all the small details in the series you'll know what's coming up, whether a next problem new characters, etc. (Some one made a compilation of this on Youtube, but I can't find it.)
Some details are different than the first few episodes.
After episode 9, they've decided to film some of the scenes face-to-face. Of course with the permission of the Local Government and some other rules they have to follow.
Pearl has her own series titled "Pearl Next Door", it was released after a few weeks after the last episode of Gameboys.
Elijah's family helped a lot in filming the scenes, even acting in the series as extras.
This series was made as hope for the people in The IdeaFirst Company who are losing jobs when the pandemic and lockdown hit the world. Because of this, the actors does their own make-up and background in their own home. They only made the series via video conferencing/chatting with the director. It was also made possible by the sponsors that came in while the series is still in the middle of shooting, TM and Bench.
Source
What I think about the series.
Before the first episode release, I got to see first the trailer/teaser of the web series, and it made ma want to watch it, knowing on how good the actors are, I know that it would be a great success. I first notice the two actors even before the pandemic there were child actors, and they even have independent films that are great to watch.
If you watch it again you'll see some minor mistakes or different in the series, but you wouldn't mind some of it because you'll be hook in the story again. That's how good of an actor they are. The production made it good, the transition of each frame to another is good that it's not that shocking, or you wouldn't question on what happened. The series did not have any missing details, all of the lines complement the scenes before or after the line was delivered.
The brightness and color of the series is just right, each episode was made like a movie, each effort in editing each episode was so good that you'll be entertained and still watch the next episodes.
This series made me smile, and it made me sane in times of the lockdown. Among other series that we've watch.


There are other Pinoy BL series that are worth your time and appreciation, and some of it you have to watch for the story itself (because some of it has a good storyline but bad editing or acting). I'll review some of those in the next posts that I'll make.


@steemchiller
@steemitblog
@shortsegments
@steemingcurators
@steemcurator01
@cryptokannon
@steemcurator02
@steemcurator03
@steemcurator04
@steemcurator05