CURSED SLIMEBALL A COMMON DEATH MONSTER
Hello Splinterland warriors!
How are you all guys hope you will be blessed and fine i am here with another post of Splinterlands in which i am going to share the quest rewards of today and a card from the death family from the untamed pack edition.
CURSED SLIMEBALL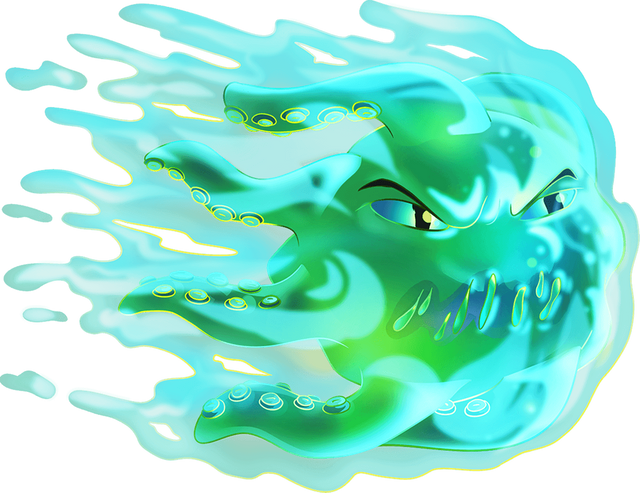 It's sticky, stinky and revolting. If any of this stuff gets on you, you'll be scrubbing for ages to no avail. The Slimeball flies throughout the Splinterlands seeking fresh linens to soil, stomachs to upset, and parties to putrify. Much to the dismay of the Mount Mox audiences, the Cursed Slimeball can be easily summoned to tournament battle.Read more
So here is a CURSED SLIMEBALL which is a single mana common card from the death family that you can get from the pack opening which gives you single life, single-speed at level 1 but when you want to upgrade it this will give you more and more benefit but not that much you want and don't expect more from this card instead of a single ability of redemption which is a useful and nice ability in low mana and little leagues ruleset to give damage to all enemy monster after death.
QUEST REWARDS
Here is the quest rewards of today which were with the earth splinter that i completed easily and it was an easy quest because of some bots that i faced like miners etc and claimed the quest rewards of completing today quest that you can see in which i got one rare card of the water family captain ghost which is already enough for me and i upgraded this card to unlock its awesome oppress ability and further up-gradation of this card will be useless for me because of summoner which is not highly upgraded. However, the rewards are not so cool but still happy for it because we are getting these rewards on daily basis so no compliment.
All images are from the Splinterlands website
If you are new to this game then signup here to play the game click here for signup
---
---
Thanks For visiting my Blog
Best Regards @moeenali