[ENG - ESP] The Steemit Communities! Special for the 1.8k subscribers ✨🎉 // Las comunidades de Steemit! Especial por los 1,8k de suscriptores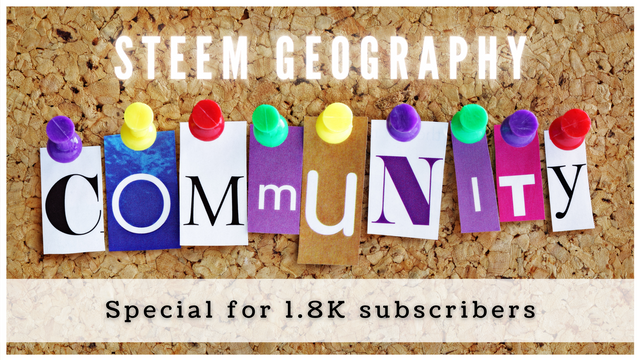 ENGLISH
---
The #steemit Communities! Special for the 1.8k subscribers in Steem Geography!!
---
Hello to all my dear steemians! Today, with the celebration that we are already more than 1800 in Steem Geography, I want to thank you for joining us in each initiative, and bringing you information that may be of interest to you, especially to newbies!
---
The Steemit communities
You can join as many communities as you want to, and participate in different activities, there are no limits to that!
Being part of a community is what gives you a sense of belonging and allows you to earn faster and build your family on Steemit.
---
Communities for newcomers
---
---
Cryptocurrency Communities
---
---
Nature, travel and photography communities
---
---
Writing and art communities
---
---
Country specific communities
Keep in mind that these are open communities where everyone can participate since contests are promoted to the entire Steemit ecosystem
---
Other categories
---
---

Thank you for choosing us!!
I hope you find the post useful.
With love,
Belen
---

ESPAÑOL
---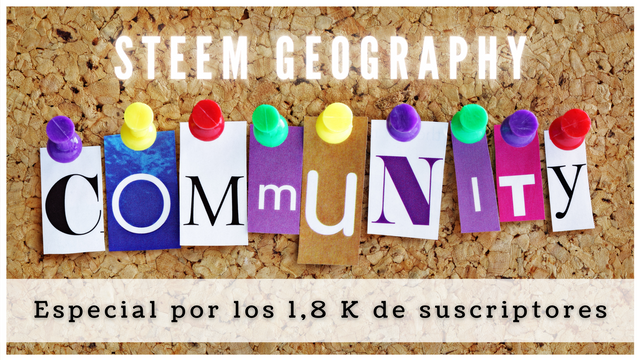 ---
Las comunidades de Steemit! Especial por los 1,8k de suscriptores!!
---
Hola a todos mis queridos steemians! Hoy junto con festejar que ya somos más de 1800 en Steem Georaphy, quiero agradecerles que nos acompañen en cada iniciativa y acercarles información que puede serles de interés, sobre todo a los nuevos!
---
Las comunidades de Steemit
Puedes unirte a tantas comunidades como quieras y participar en diferentes actividades, ¡eso no tiene límites!
Ser parte de una comunidad es lo que te da un sentido de pertenencia y te permite ganar más rápido y construir tu familia en Steemit.
---
Comunidades para recién llegados
---
---
Comunidades de criptomonedas
---
---
Comunidades de naturaleza y viajes
---
---
Comunidades de escritura
---
---
Comunidades específicas de países
Tené en cuenta que estas son comunidades abiertas en donde todos pueden participar, ya que se promueven concursos hacia todo el ecosistema de Steemit
---
---
Otras categorías
---
---

Gracias por elegirnos!!
Espero que les resulte útil el post.
Con cariño,
Belén
---