Geography of Lhokseumawe City, Aceh
Hi steemian's! I hope you always be healthy and happy so you can have a good day...
---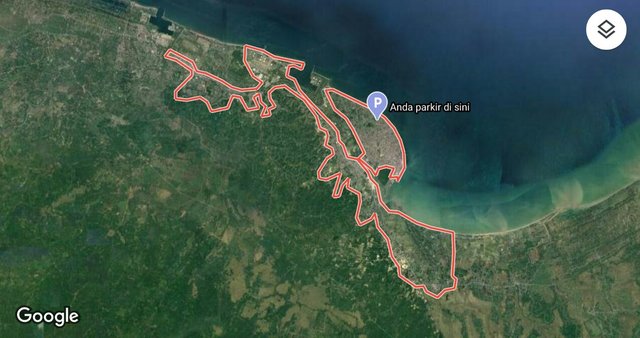 Lhokseumawe City satellite image, screenshoot from google maps
I was born and grew up in a small town under the auspices of the Aceh Province of Indonesia, the name of the city is Lhokseumawe. Lhokseumawe is a city located on the eastern route of the island of Sumatra, so it has great potential to become a transit center for trade and distribution of goods. Lhokseumawe City has an area of ​​181.06 km², with the following boundaries:
| North | Selat Malaka |
| --- | --- |
| East | Syamtalira Bayu North Aceh |
| South | Kuta Makmur North Aceh |
| West | Dewantara North Aceh |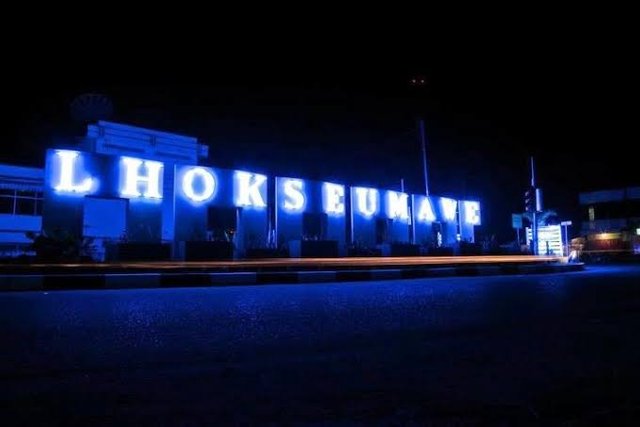 The view of the monument when we enter the city, source here
The economic sector of Lhokseumawe City leads to the trade, industry and tourism sectors. The natural products of Lhokseumawe City are in the form of class C minerals such as limestone and sand / gravel.
Some of the tourist attractions in this city are Ujong Blang Beach, Rancong Beach, Seumadu Island, Pusong Reservoir, Riyadhah Park, Japanese Cave Hill and Jeuleukat Reservoir.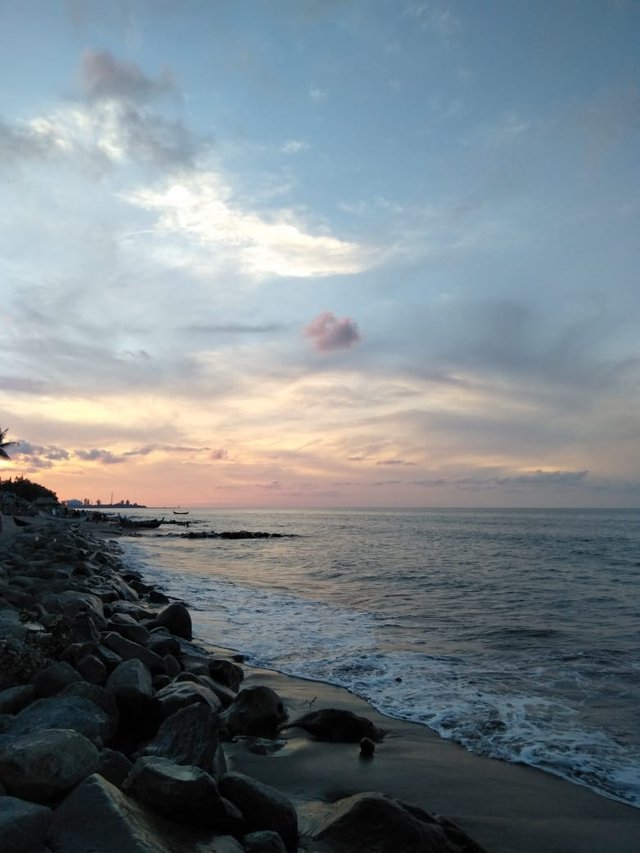 Ujong Blang Beach, source from my private doc.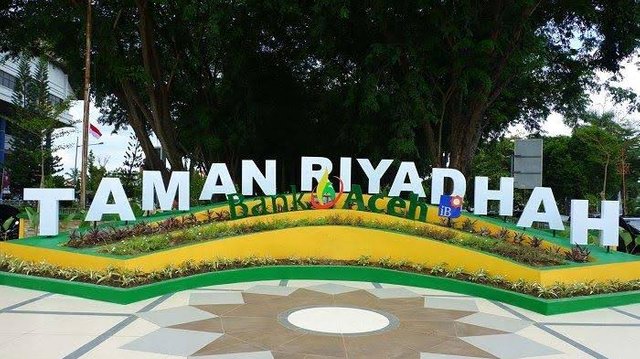 Riyadhah Park, source here
---
Finally that is the profile of the city where I was born, I hope you enjoy my writing. Stay safe!
Thanks to @belenguerra for starting, initiating and establishing this cool community!
---