Beautiful Morning View
Good morning everyone.
Start the morning with enthusiasm, like how I was this morning. On this bright occasion, I would like to present a photo of a coconut tree landscape against a clear and bright sky as a background. Earlier, while sitting relaxed on the porch of the house, I looked up at a coconut tree with a very beautiful view. Of course, a scene like this makes me even more excited about welcoming the morning. Birds chirping melodiously on the coconut trees. Her sweet voice, broke the silence this morning. Do not want to miss this beautiful moment, I also tried to take a picture and I am happy to share it here with all of you. Below is a picture that I captured this morning, we see the same, this is it.
---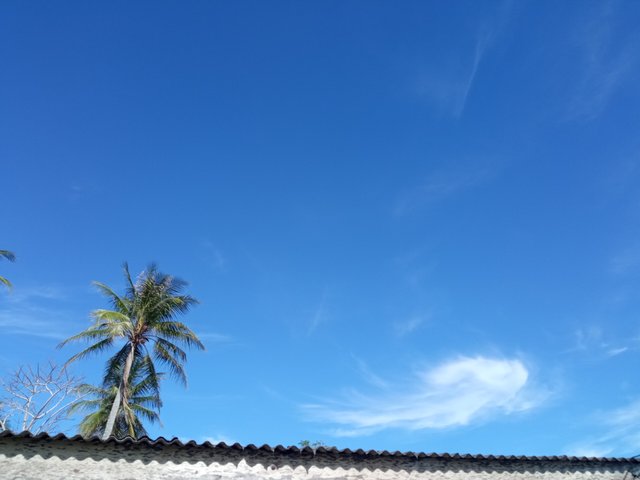 ---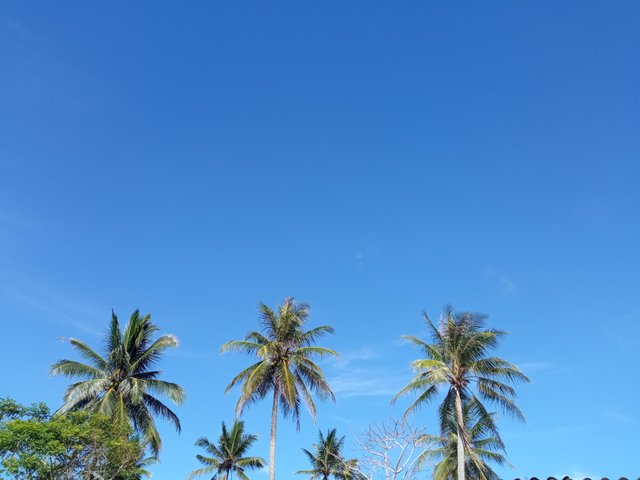 ---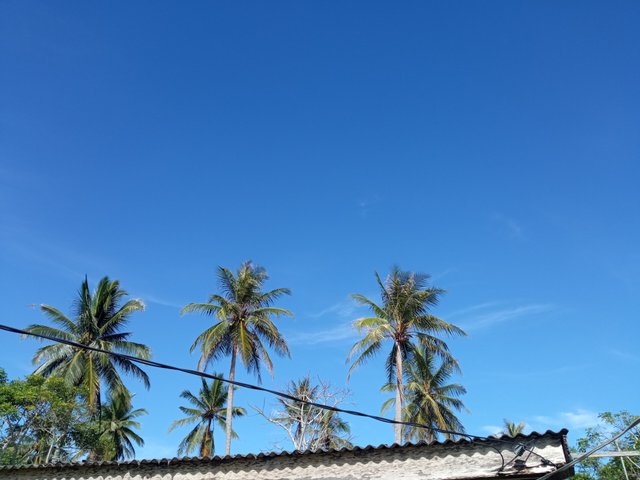 ---
Look, how fresh is the harmony of nature this morning. I've always loved pictures like this, because they make me excited when I see them. Do your friends feel the same way? I hope you are also entertained and like the images I share.
Greetings in the morning, keep up the spirit throughout the day.