Australian strong woman!
Helena is a curvy, bodacious pinup model and amateur strongwoman in Melbourne, VIC. Last year, I had an opportunity to meet her and shoot with her during a series of dark pinup sessions between cities in New Zealand an Australia. We'd talked for quite a few weeks leading up to the trip, and she was kind enough to pick me up at the airport. My first friendly face in Melbourne. We caught up at a Vietnamese restaurant and discussed concepts for our shoot a few day later.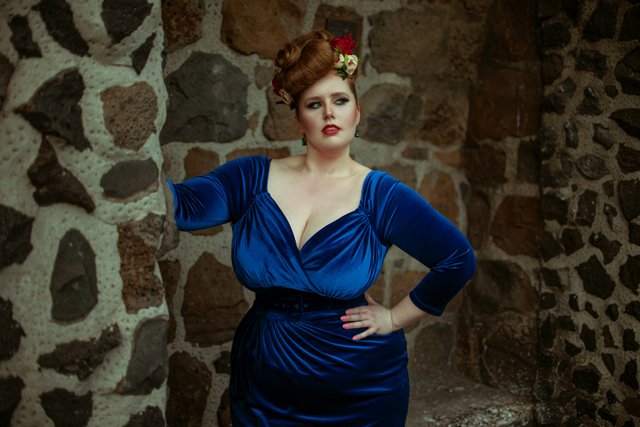 The space we shot was a beautiful bar/hotel right on the water's edge. Our make-up artist brought up to the location, and showed up an incredible parlor room. We began shooting, making some beautiful photos as we moved from room to room, until we were asked to leave. As it turned out, we didn't have permission to shoot in the venue. Oops! We left the property grounds, laughing by glad it wasn't a legal ordeal, and shot this portrait at a stone structure, tucked under a walking bridge.