Burlesque beauties in St. Paul!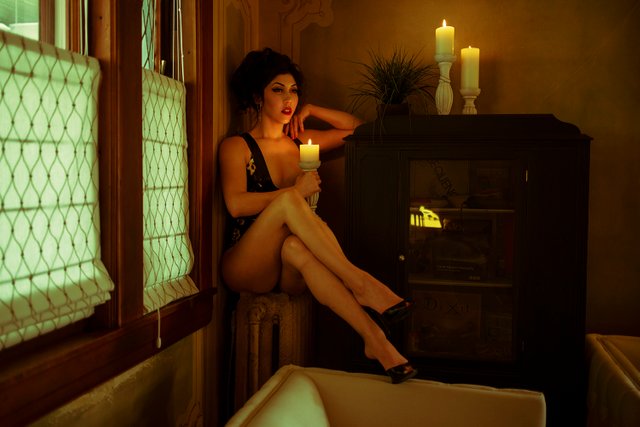 I do have new work. New edits from a shoot I did last summer. This shoot didn't have the same urgency as some of my shoots. I worked out an arrangement with Minneapolis burlesque performing, Dahlia Dulcé. Rather than paying a deposit, and the second half of the session the day we shot, she's just a subscriber on my Patreon. I've been excited to get to these for far too long, but with the progress I made during the last few weeks at home, I was able to catch up on all my Australia and New Zealand shoots and get back to these amazing photos in St. Paul.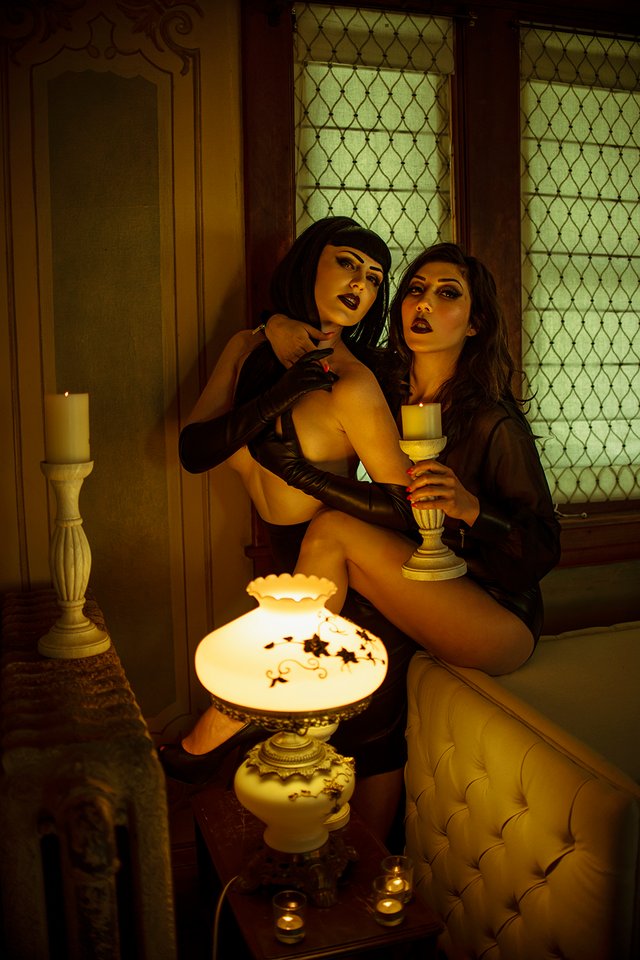 I was introduced to Dahlia by our mutual friend and legend in the burlesque scene, Elektra Cute. She was with us for this shoot, and even stepped in for a few images during this session. Dahlia's apartment was incredible. The classic old St. Paul home with all original wood. It was midday, but we managed to find ways to hide much of the light to create the dark pinup atmosphere I've become know for. Even play with candles and fabric textures to add complexity to the compositions. I have a few more to go, but this shoot was one of my best of 2019, for sure.