Macro-photography in the garden
View this post on Hive: Macro-photography in the garden
---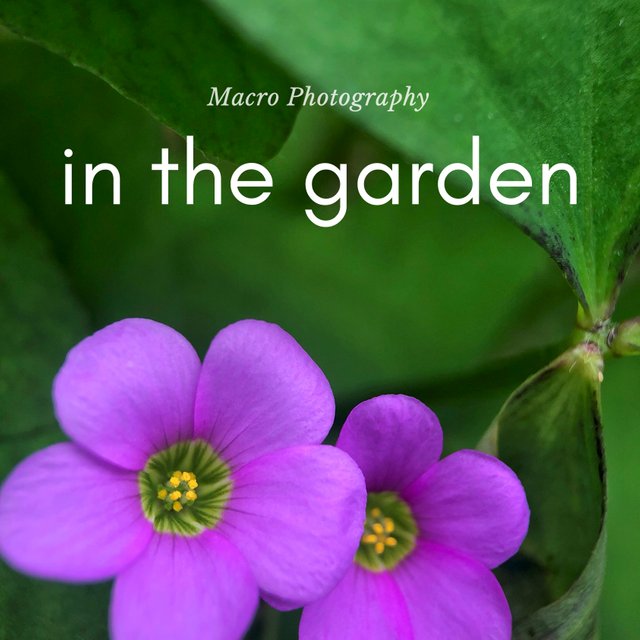 After being sick 50% of my holidays with the family in Vietnam, I got back home in Australia and started working both for my day job, contributing to Steemit Condenser adding features and fixing small bugs and chatting with other Steemians regarding the TRON/Steemit events and Soft Fork 0.22.2 which I'm not running by the way although I understand and respect the decision made by the majority of the Top 20 Witnesses.
I needed a little bit of distraction and relaxation so I went in the garden to play with my iPhone 8 Plus and the Olloclip Macro Pro Lens Set. Even if your backyard is full of herbs and other edible plants, there are many photographic opportunities if you bother looking around.
Raindrop on a Wood Sorrel leaf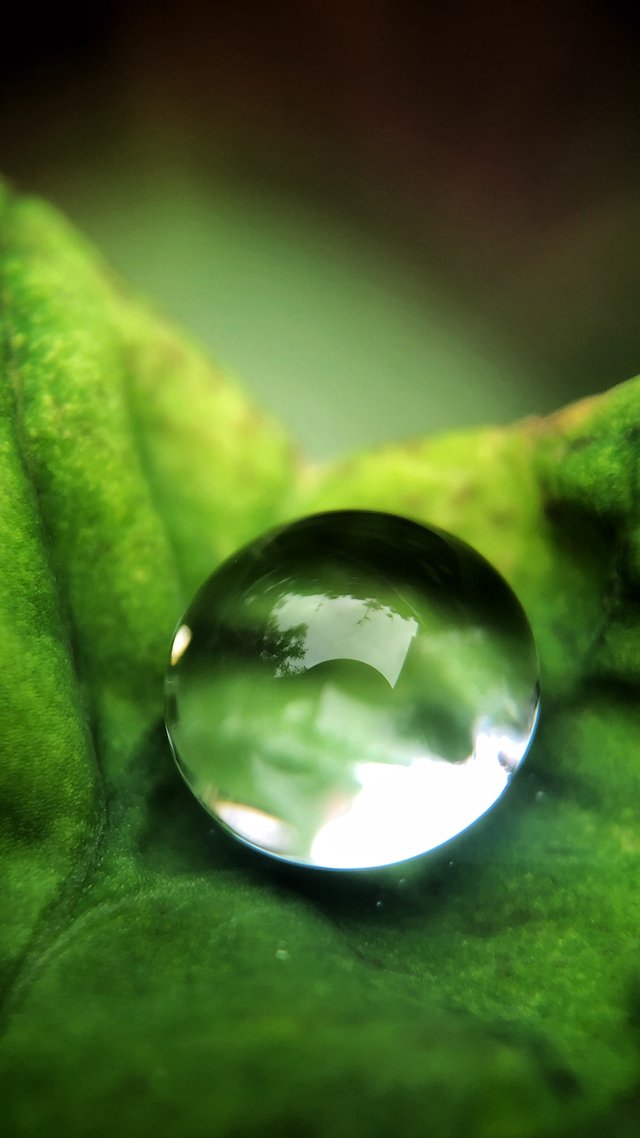 A simple raindrop through a macro lens can make a beautiful photograph. You need to get close enough to fill the frame and isolate the drop from any distracting element. The narrow depth of field helps a lot here.
Chive flowers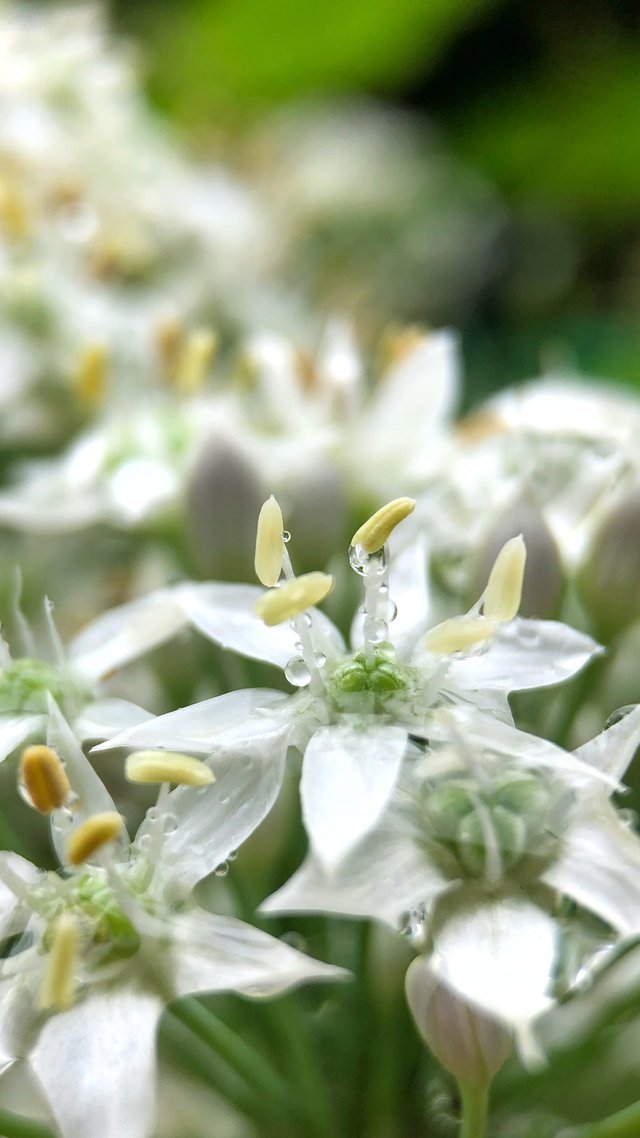 Many of our herbs plants have tiny flowers that look really nice if you look closer. They might require more magnification which creates some challenges due to reducing the depth of field: it's more difficult to get things sharp when hand holding the camera.
Elderflowers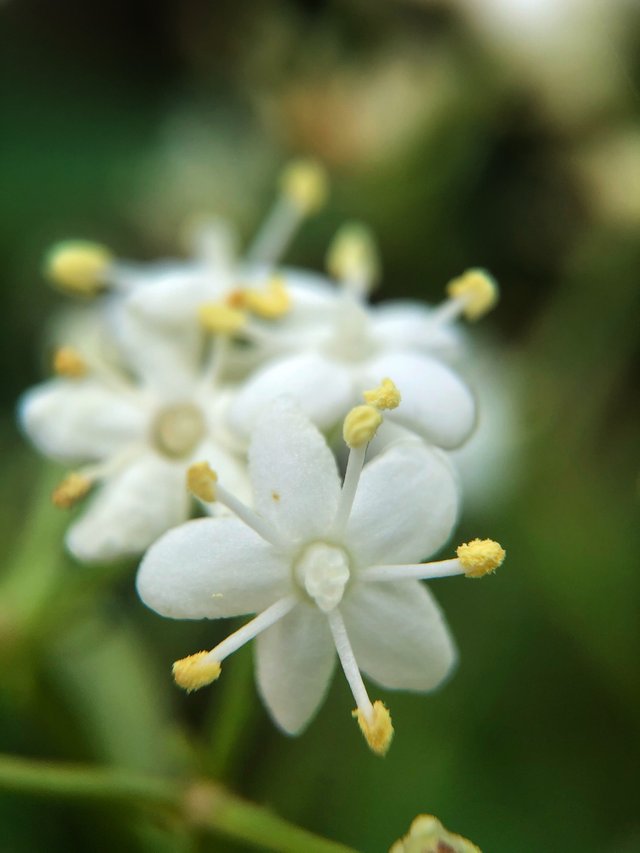 Elderflowers are cute too but it was also very challenging because of the breeze that kept shaking the branch and I had to wait for the right moment and take multiple shots until I was happy.
Wood Sorrel flowers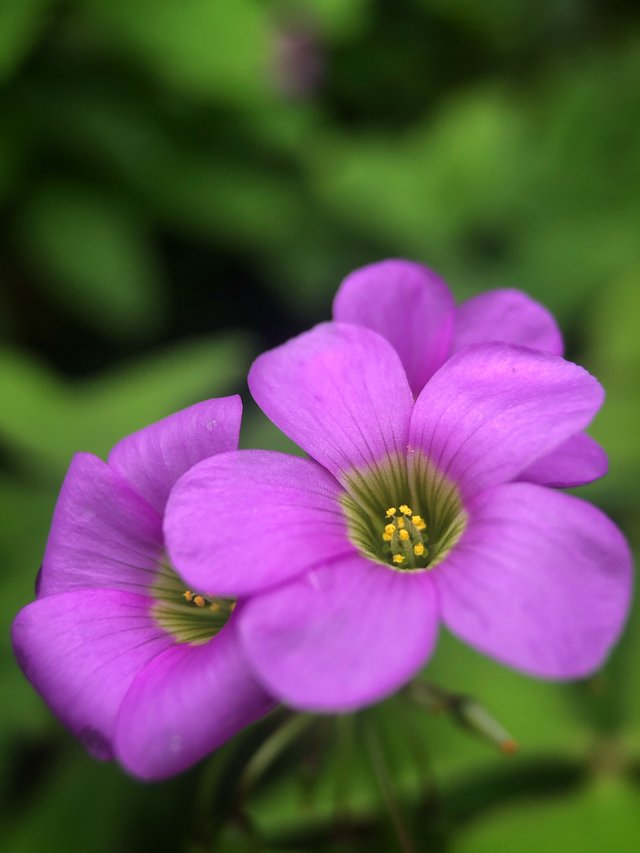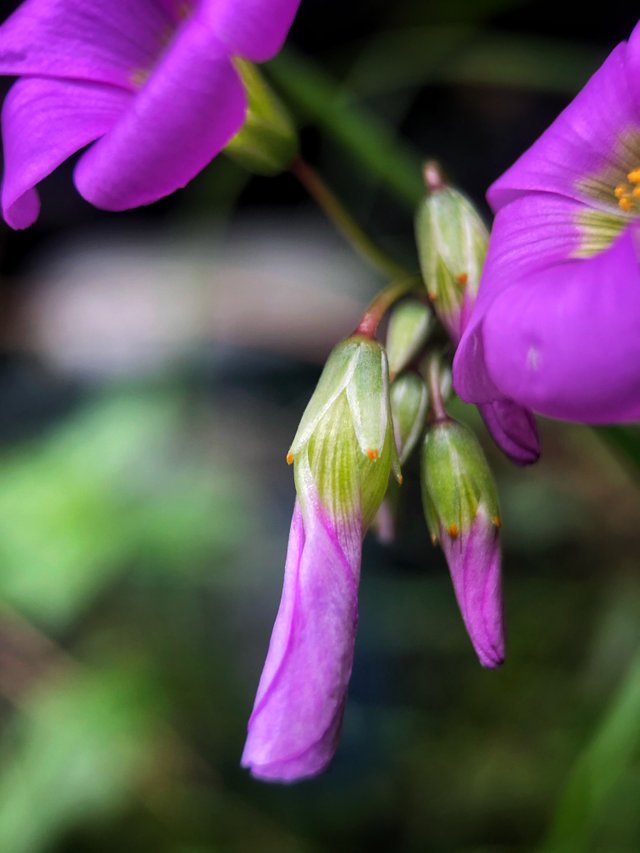 I love purple flowers because they create a color contrast with the green leaves. Wood Sorrel have very delicate flowers with some quite nice texture which I've failed to capture in this photograph. The iPhone 8 Plus camera has its limits.
Cherry tomatoes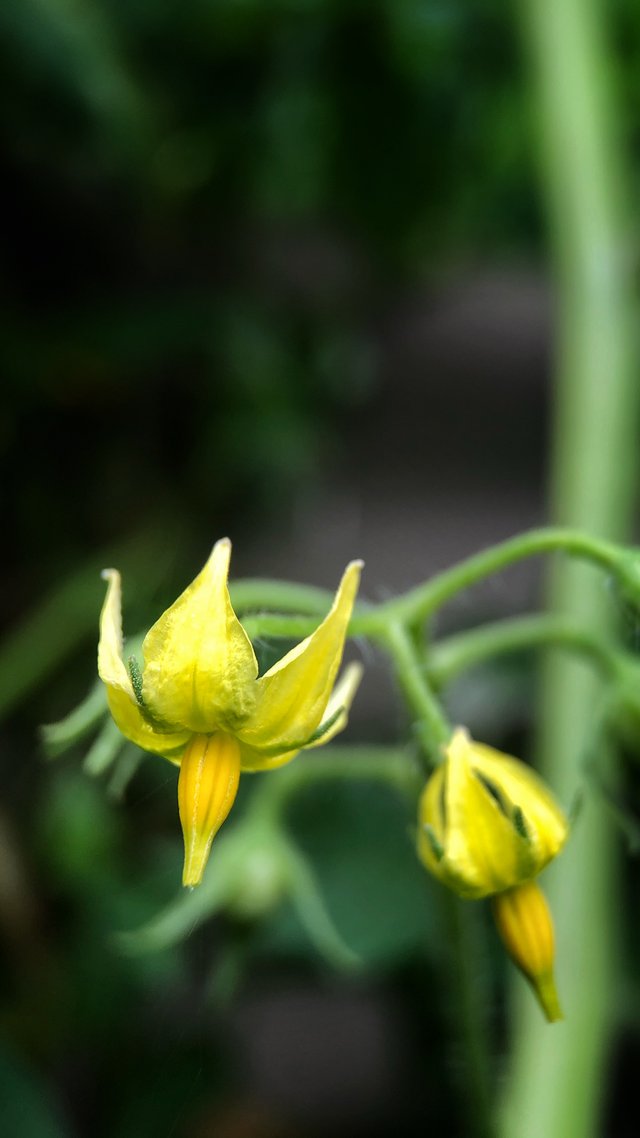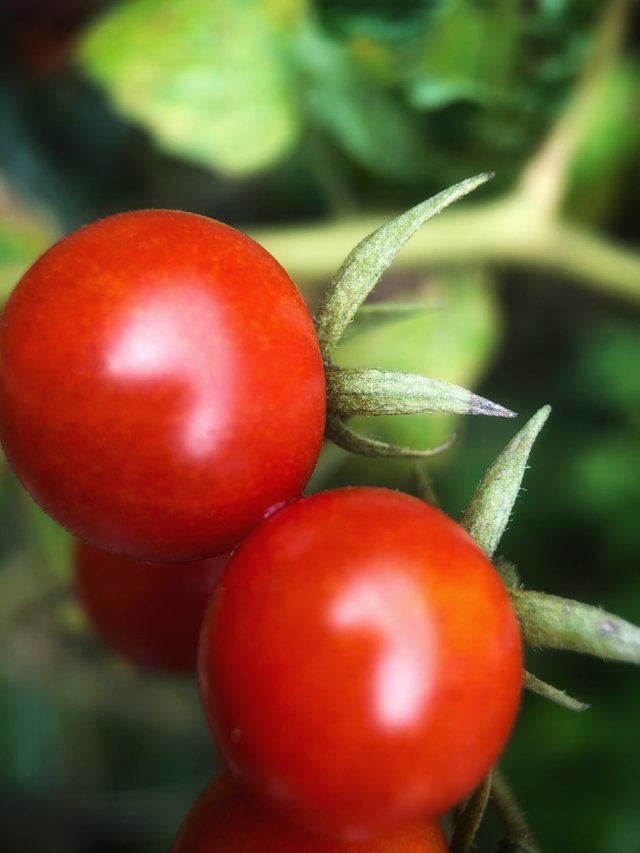 Even the the tomato plants are great candidates. With their fruits that goes from green, orange and red and their lovely little yellow flowers, they are very colorful.
Dog Bane flowers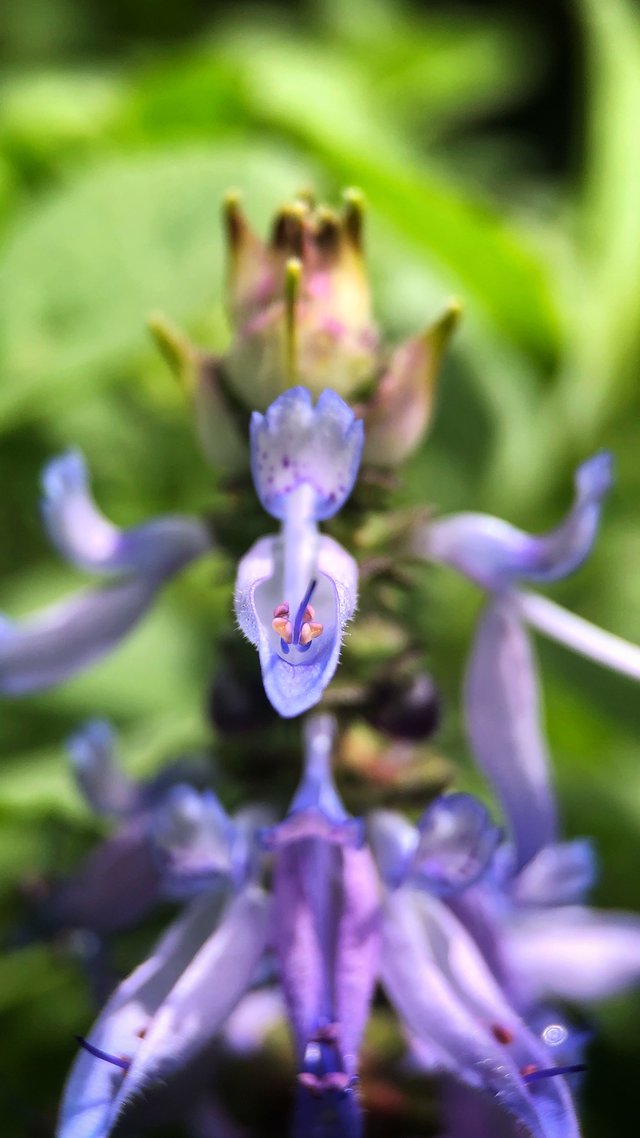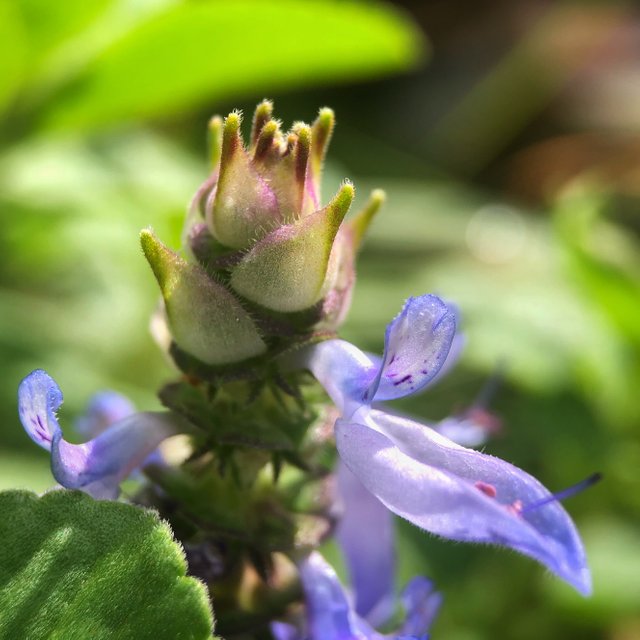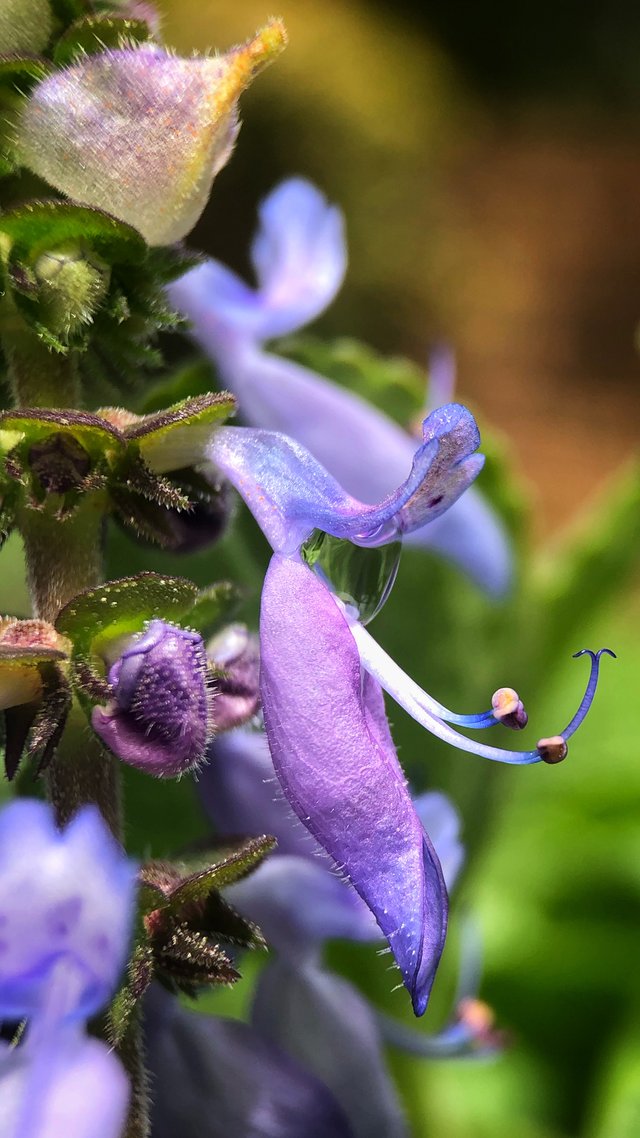 Dog Bane have really lovely clusters of flowers that gradually bloom. A closer look at them reveal more of their beauty. I'm impress that although it's just an iPhone camera, you can still capture a lot of details, see the little hairs on the flowers.
Dark Purple Aeonium Succulent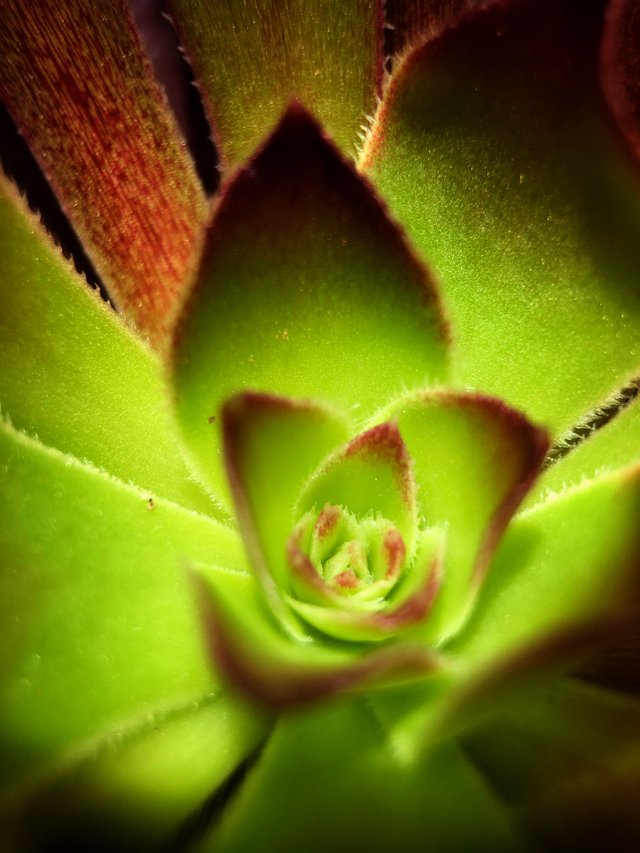 These succulent have amazing look. Young leaves in the middle are green with purple tips and as they grow up they become purple. This is a close up shot of the center.
Comfrey flowers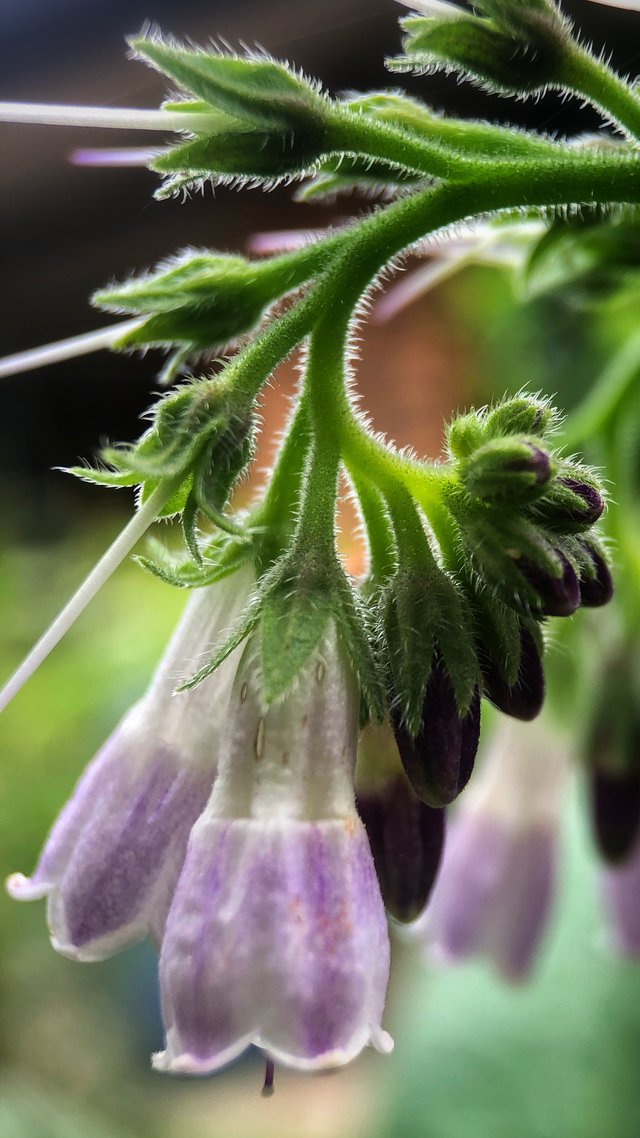 Another plant with purple(ish) flowers is the famous comfrey that is not only great for your garden as chop and drop mulch but also for your back pain in the form of a salve. The flowers are grouped into curly clusters.
I hope you enjoyed these photos as much as I did taking and editing them.
---
Vote for my witness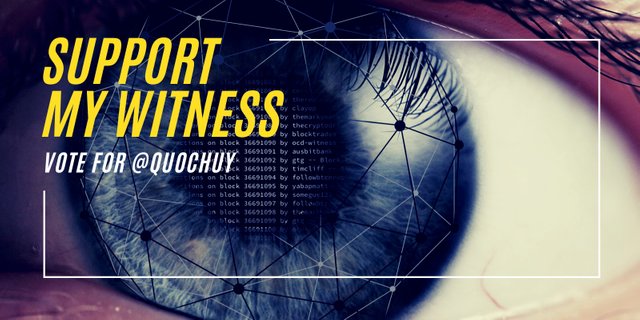 On Steem, Witnesses are playing the important role of providing a performant and safe network for all of us. You have the power to choose 30 trusty witnesses to package transactions and sign the blocks that will go in the Steem blockchain. Vote for me via SteemConnect to help me do more useful projects for the communities.
---
Credits
The image at the top has been generated with the Canva app using my own photo.
The photos in this post have been edited with the Snapseed iPhone app