Ogrebones the gargoyle.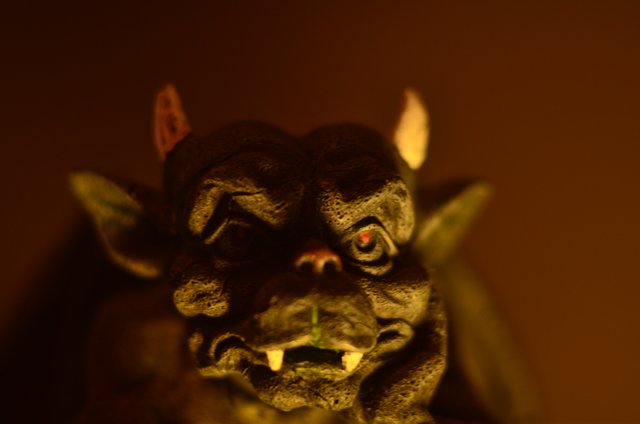 ---
Greetings Steemit!
Last night, I picked up a used tablet stand(for reading music from a tablet on stage) which I will never use fir it's intended purpose.
I immediately set it up as a perch for my largest gargoyle, Ogrebones.
It's really sturdy, and it puts Ogrebones around 5 feet in the air!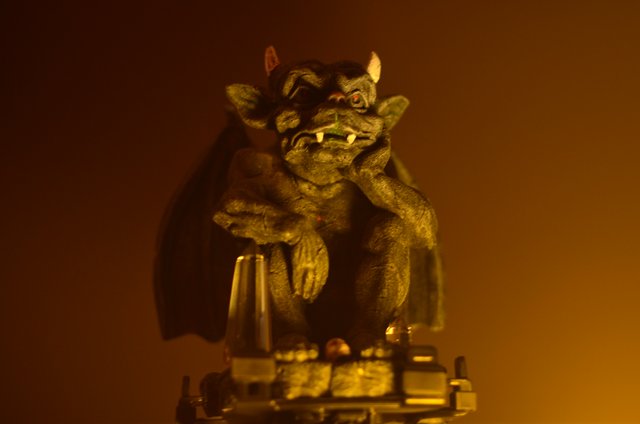 ---
He's been sitting on a high shelf since I moved to the place I live now, which is fine, but the shelf is off in a corner.
I am excited to have Ogrebones once again in the mix of my family.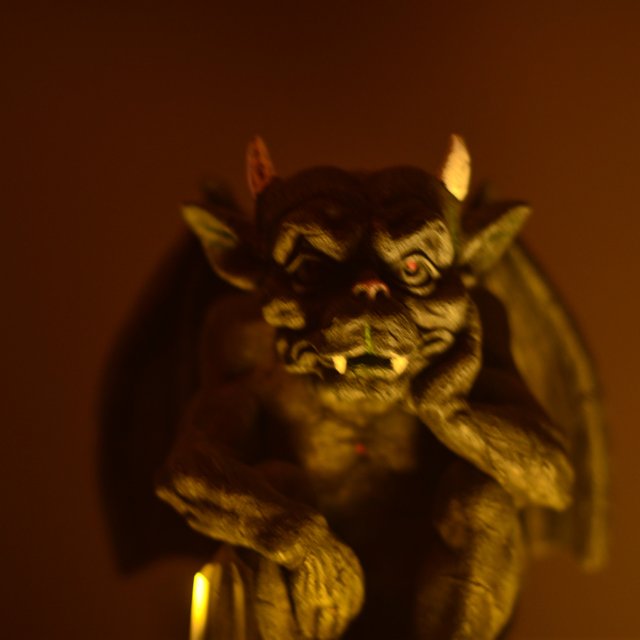 ---
Hopefully the rest of the family appreciate the new perch.
Tealc seems to like it just fine.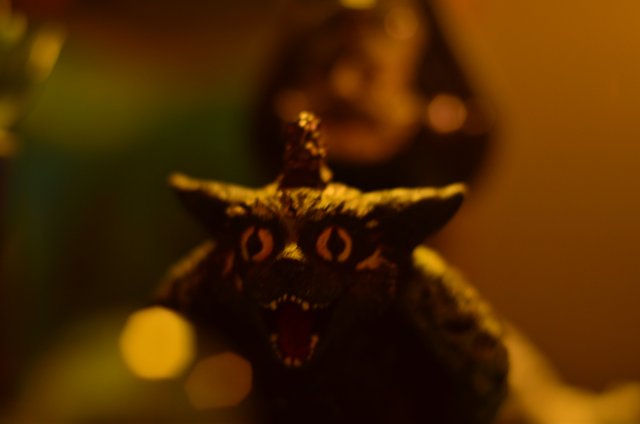 ---
May blessings find you, Steemit.