Knockdown arguments kill
Today I force myself to write this.
It tires me out to read all those "tips" about how to improve your life. Seven steps, 3 things you should do to... Especially advice meant for the depressed ones, the lonely and depressed ones, the sick and depressed ones, the young and depressed ones, and the lost ones.
It might help if you feel what we in the Netherlands call "being down" but not if you are depressed. Depressed, really depressed people do not surf the internet because if you are depressed there's no beauty left in your life. You no longer care about watching tv, eating pie, going out, knowing the latest news or meeting people. Your family (partner and children included), friends and beloved pets do no longer brighten up your day and you stop caring. You do no longer care about anyone and anything. You just sit on the sofa or lay in your bed and wish you stop thinking. You no longer shower, comb your hair, get dressed, pick up the phone. Sleep is what you want and... to be left alone.
Once arrived at that stage it's no longer possible to motivate yourself. Cooking is no fun, being surrounded by people irritates and if there's something you do not want to hear it is quotes and phrases (knockdown arguments) from people who do not feel what you feel at this very moment or more specifically how you feel already like weeks, months or years while no one noticed it.
Self-motivation is important and so is a scheduled life, healthy food and keeping busy to stay healthy. As long as we have something at hand there is less room to think, no room for negative thoughts. Thinking, all those thoughts are killing and not healthy for each one of us. Society forces it upon us to have deeper thoughts about everything, to ask "why" but it doesn't do each one of us good.
Another killing factor are those who do not or can not take your feelings seriously and say: you need to focus on the good things in life, we all have something to be grateful for, and we should spread positive energy only. Great advice but not very realistic and above all not helpful. If you want to drown someone this is the way. Quotes aren't a solution but a good conversation is. Real human contact might help to set those first steps on the road to a better life even if it is from behind a closed door.
No human is the same and if it comes to knowing someone for real better be careful. We easily might believe we know our best friend, partner or child but what we "know" is seldom the truth. We rarely see objective.
Some of us are always motivated and filled with energy, others have to do it without and need help. They need something or someone who stimulates them. Family, friends, a job, sport, a pet or purpose in life can encourage in such cases. Reaching out to someone with a huge lack of motivation can be demotivating but it's worth the try especially if you are involved.
Is it possible to change? We all know it is but we also that most people are stuck in a vicious cycle. Sooner or later they are back at their old habits. If the will isn't there, if you do not feel the need to, want something very badly, if you are not willing to make sacrifices to improve, change yourself and can stay focused on your goals, yourself, your wellbeing, everything you do is pointless and you are back at where you started.
Is this a bad thing? It depends on who you are. Getting older, having life experiences means you change. You discover everything you once fought for is no longer important and you care about different values or... nothing at all. While some go on and hope tomorrow will be a better day your experiences are the opposite. Not because you are negative or not willing but because you are a realist and because of that something inside which comes over you unexpectedly and if that happens too frequently it's impossible to motivate yourself.
Some people are simply too tired to fight for everything and there's nothing wrong with that.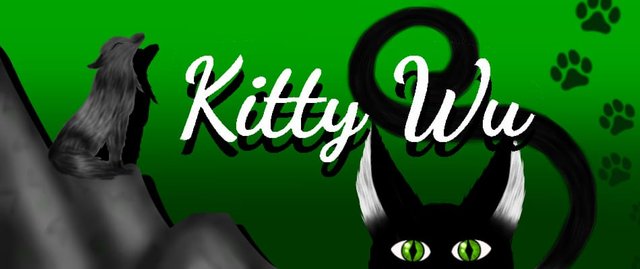 CCC = #hive-166850
This is an Invitation to join #ccc for Guaranteed 👍 Daily Income 💵 and Payout 💸 for Newbies (2.0) 🐟 🐜 🐛 in #ccc 👣 and Follow 👣 the Honor Code 🏅 - the Creed (Conditions and Limits Inside)
AND
the latest update <<< please click to read.