We are all creating this, everything is vibration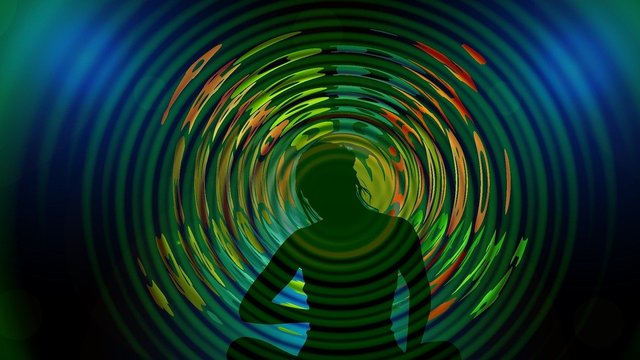 Source
Sorry people, I got carried away. I took the game seriously and now everything is in an uproar, shit is hitting the fan big time (or is it?). Actually nothing is really happening, everything is going according to the Tao as it always has been and always will be.
Justin Sun, I love you man. Not in the "I approve everything you are doing" way, but in the "I know you are part of the whole and you are my mirror" kind of love. We have all been caught up in fear and power confrontations, forgetting the fundamental truth to existence that: everything is vibration. And nowadays you don't have to be a crazy mystic to realize how this works.
Being really honest I have been vibrating really, really low these days, even before the whole "hostile takeover" issue. Each post I have published here is sort of my notebook of the things I learn about life daily, and today I went on a review of those notes only to realize I wasn't practicing any of it.
So here I am, soul-wounded but entering a healing process. Realizing once again my responsibility in the reality that forms before my eyes. Chile, the country where I live, is starting to get messy again and just as before, it is perfectly synchronized with my low vibration. I can't assure I literally caused these events, but I have no doubt that my thoughts and energies have rippled in some way, creating a butterfly effect.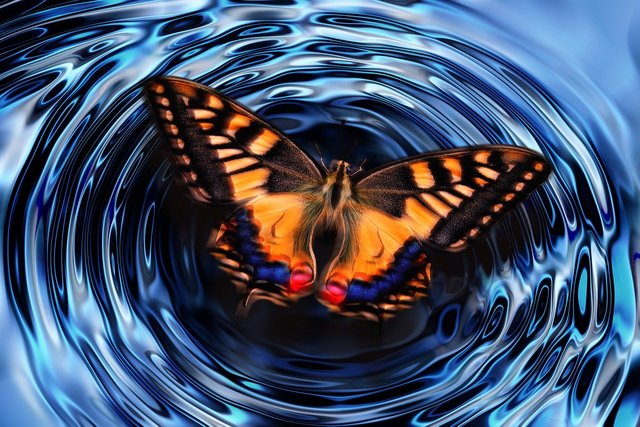 Source
I have been analyzing what caused me to lower my vibration to this point and I come to the conclusion that it is resentment due to that everything that I see as divine and enlightened is frowned upon by society. But I can't deal with that anymore. Yesterday a friend said to me: "everything has the potential to be infinitely better and infinitely worse". How right she was.
Here I was pissed at how bad Steem had gotten with communities and it had actually to do with a particular post which I thought was one of my best creations but got such little attention that it made me feel very undervalued and took away my motivation big time. It could have been a post which wasn't that interesting, but that one was so very special to me that I was particularly hurt by how ignored it went.
But seeing as things are going these days and the nasty emotions that are being lived I realize I was forgetting to be grateful for the beautiful things Steem delivers: it is the only place on Earth till this day where you get paid to be yourself without being a celebrity. It offers a place of mental, spiritual and economic growth for those who are willing be authentic on their journey through Life, and that remains so whether it is centralized or not.
Finally it brings us back to the fundamentals of making the most out of life: gratefulness, contemplation, appreciation, living the now (now, not tomorrow), enjoying Life for what it is and not what we want it to be. It is so simple but it demands to be remembered constantly for we have playful and forgetting minds.
Also we have to be alert because Life will shit-test you permanently, no questions asked. Up to half an hour ago I was really worried about what was becoming of Steem but now I really don't care. I'll be where the best community is, where I feel I grow and am appreciated the most and that's the end of it. Loyalty to decentralization? Meh. Loyalty to my well being, to uplifting my vibration, to become the medicine this world needs.
Goodbye fear and the low vibrations, hello Love once again.

Check out these great communities:
<><><><><><><><><><><><><>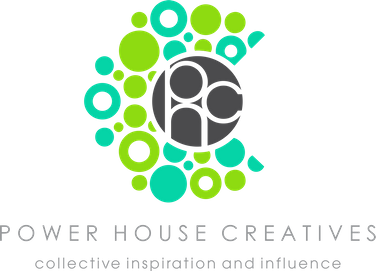 <><><><><><><><><><><><><>

<><><><><><><><><><><><><>

<><><><><><><><><><><><><>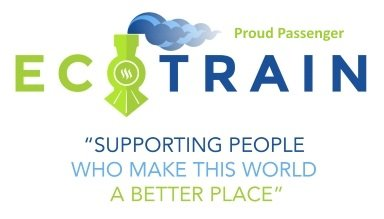 <><><><><><><><><><><><><>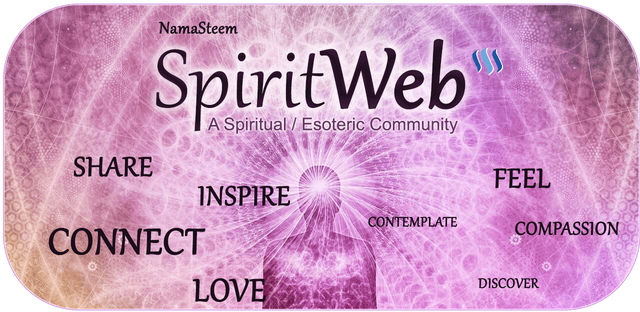 <><><><><><><><><><><><><>