CLEAN UP DAY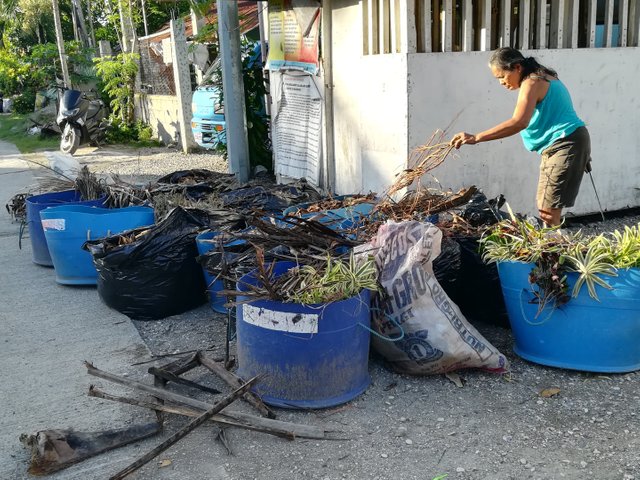 "CLEAN SURROUNDING IS GOOD FOR HEALTHY LIVING."
Hello there, have you tried visiting the provinces in the Philippines? Yes, in the province part where every household is responsible for their wastes or garbages. It's just like this, every morning we Filipinos woke up early. We will make sure that the front of our house is clean. Leaves, small pieces of wood, plastics and any types of waste. We will sweep it by using a broomstick..
In the province part we don't have those metro aid. A metro aid is like a sweeper in a certain place. They're part of government employee that their purpose is to clean the streets, park and it could be front of the houses. But in province you can't find them. Maybe because of the population or it's fine to have none. We can do it after all even if it's everyday.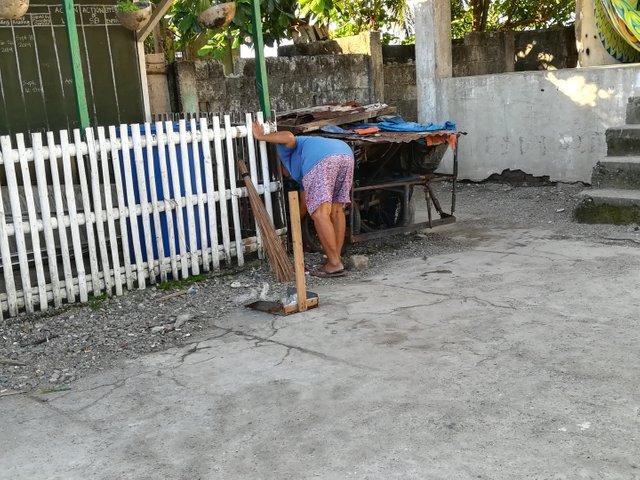 The municipality advised us through letters from brgy. council. That every Monday they will collect the biodegradable wastes. There's no penalty for not being comply this memo. But we don't want our garbage will stuck in our house.
The brgy. council as well collecting cans and bottles in every house. The brgy. council will be responsible in throwing this special wastes because the municipal's garbage truck is not collecting it. As you can see everyone was busy and if you notices it our street is clean like this next image.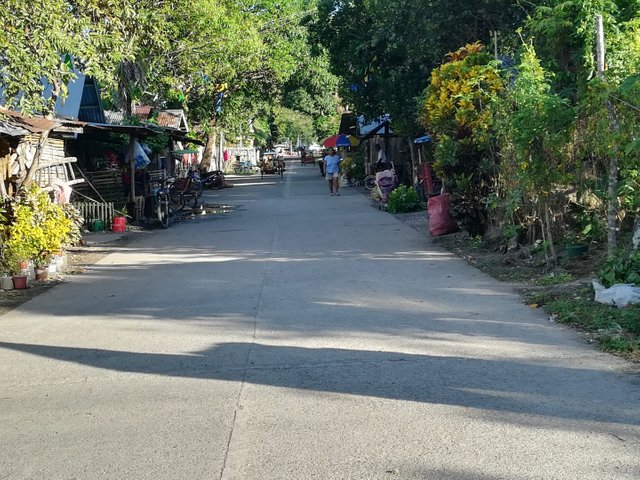 Can you see many socks outside the house or in the street? All of it were garbage came from each house. Most of it were leaves of trees and pieces of small wood. Well it's because in our place you can see lot of trees. That maybe the case why it's like that.
You know it's good to live when your surroundings is clean and free from bad smell. When the wind blows you can't smell bad odor from surroundings. It's healthy as well to live in clean environment.
thank you for reading, by the way @atongis, @olivia08,@mermaidvampire. We have this community, I don't know about them but I think it's good to support this Filipino community.
images are mine,
huawei p8
d' dreamboy,
@mrnightmare89