A Couple's Meetup | Steem Philippines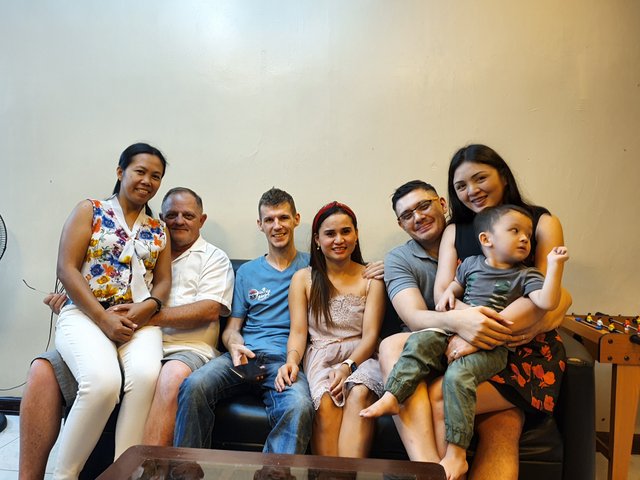 ---
Last Wednesday the #SteemPhilippines group had it's 21st Official Meetup, and in attendance was @nathansenn, @cristinealimasac, @chrisrice, @emafe, @usveteran and @viverlie. You can also see @zaclucas in the photo, Chris & Emafe's two year old son.
This meetup was a little unlike the others in that it was somewhat of a triple date with the six attendees forming 3 couples. @chrisrice + @emafe held the record as the longest relationship out of the three but @nathansenn + @cristinealimasac and @usveteran + @viverlie have been together for years too.
Since the bear market for crypto currencies and #steem in particular hasn't yet made a clear break into an undisputable bull market, the active users on the Steem blockchain are still somewhat low compared to the peak of 2017, and this means that the #SteemPhilippines group is a tight nit group of members.
---
There were the usual jokes coming from @emafe later in the afternoon to early evening and the men (@chrisrice, @usveteran & @nathansenn) talked about Steem and the irony of a virus nicknamed WuFlu peaking it's head right at the cusp of the next Global Financial Crisis.
Some conspiracy theories get too crazy for anyone but with the mainstream media constantly forming a single narrative that is often times out of touch, it leaves people like the #SteemPhilippines members questioning if there is more to the story than a random airborne virus popping out of nowhere.
At the very least, the Coronavirus that everyone is talking about appears to have been leaked from the highest ranked Laboratory in China (also located in Wuhan, China).
This led to @chrisrice suggesting that members stock food, antibiotics and other goods in case the virus hits the Philippines.


Further discussions they had involved the future affects the Coronavirus will have on the global economy, and on whether or not cryptocurrencies would take a hit in the next financial crisis or outperform equities as things like the S&P index plummet.
---
If you live in Davao City and/or are interested in meeting other blockchain and crypto enthusiasts, or if you just want to meet new people, you are invited to the next #SteemPhilippines meetup February 26th , 2020 (Wednesday) here in Davao City from 5:00 PM - 8:00 PM.
Join our COMMUNITY on Steem.ph or contact us through our Facebook Page to get connected!
---
Originally posted on Steem Philippines. Steem blog powered by ENGRAVE.