Movie "Ballerina"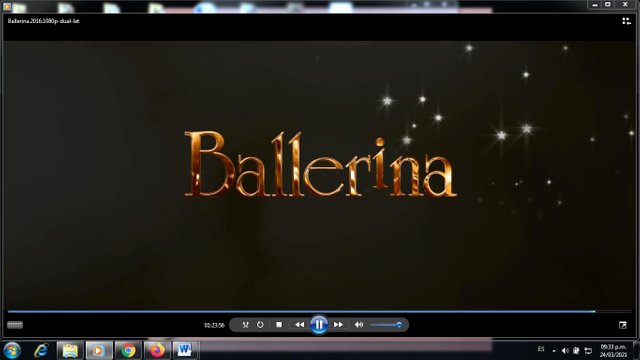 Ballerina
A beautiful animated film, which begins with the story of a little girl trying to escape from an orphanage using her abilities to balance and try to escape from the place her name is poetic Félicie Milliner.
Her friend Victor wants to follow his dreams, also escape from the place and make a plan to make that escape, so begins the story of a girl who only carried in his memory a musical box to go to pursue their dreams of dancing.
Victor, a great inventor, wanted to create wings to fly in his dream with Félicie. In the end they manage to escape on a day train to a city that would keep their yearnings.
The setting of the film is really beautiful, the scene where the construction of the Eiffel Tower is in progress is captivating. Félicie arrives at the Opera Theater in Paris, which is the stage where the main part of this film that invites magic takes place from now on.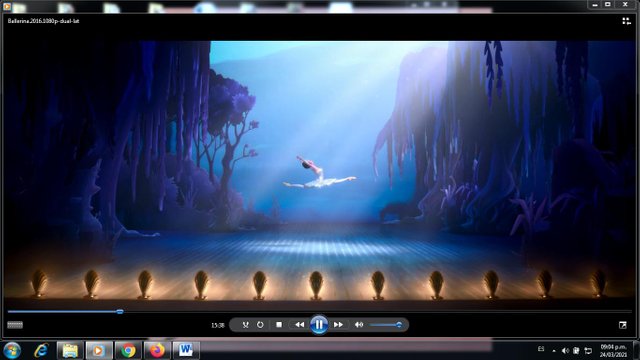 The dream of the little girl, watching the ballerina on the big stage.
A former ballerina, the best, comes to Félicie's defense and at that moment she was the angel who will protect her, help her on the road that awaits her to be able to dance one day like the ballerina she saw on the big stage.
Félicie, in a confusion and a mischief begins to fulfill her dreams but then she is discovered, there she has a real opportunity to be who she truly is, after many stumbles Félicie, returns to the orphanage but then a new dream with her mother makes her dance and from there she realizes that she must continue fighting, who she least expected helps her to go out again to be able to conquer the world.
On her journey she returns to find Victor her inseparable friend, there she identifies with his friendship and the essence of what she wants, a chance to dance. In the end Félicie, discovers her essence because she knows that dancing is part of her, because she was always in her mother and in her mentor who protected her until that moment.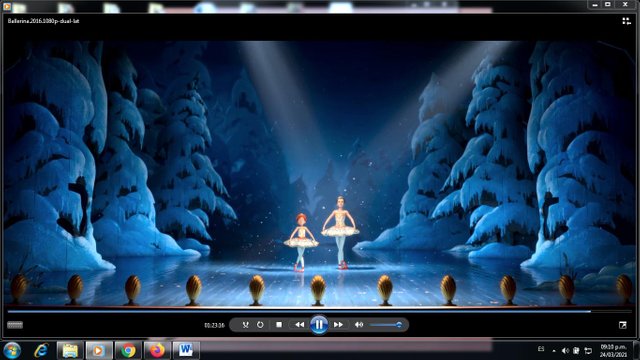 At the end she dances together with her favorite ballerina and fulfills her dream.
To culminate her dreams she dances with her favorite dancer accompanied by a great piece of music, the story in general is beautiful and invites people to fight for what they propose.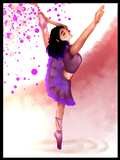 My #art
Fotografías con: motorola one Número de série: ZY326JD7JR Versión de Hardware: PVT2 Número de Modelo(SKU): XT1941-3