YOUNG DELIVERY STUDIES IN THE STREETS WHILE WAITING FOR ORDERS
Study and working at the same time has never been easy, you can ask those who have done it and they will tell you that the fatigue was so great that all they wanted was to sleep three days in a row.
A TOTAL EXAMPLE TO FOLLOW FOR YOUR GENERATION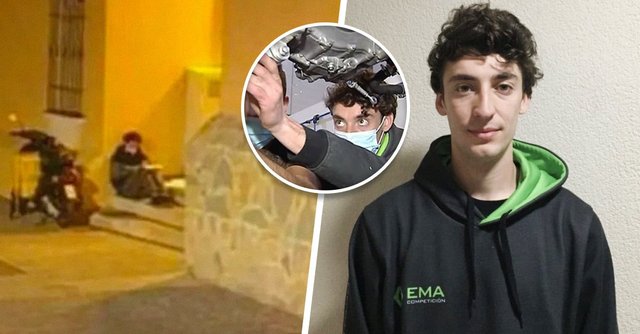 Although not even the greatest fatigue is stronger than the dreams and goals of all those young people who wake up every day and do everything they can to forge a better future, like Carlos Alegre, a boy from Spain who has inspired thousands.
USE THE TIME TO THE MAXIMUM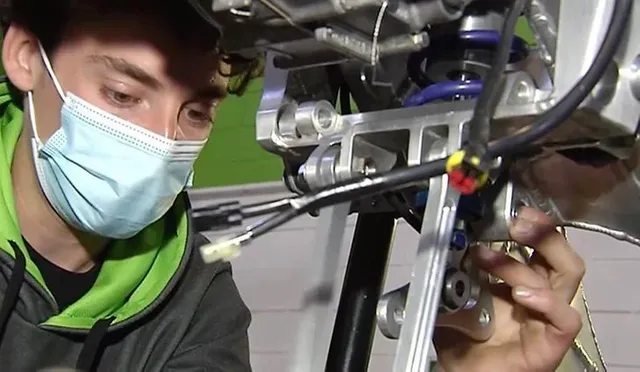 For a few days Carlos was seen sitting at the foot of some stairs reading or writing with his motorcycle by his side. At first he implied that he was going out for a walk, but seeing that he always went to the same point, later it was believed that the young man had no electricity at home and that he worked as a delivery man.
Fortunately, he was just making the most of his time. At home he had everything he needed to study comfortably. However, he needed to work to pay his college tuition and the only time he had to review what he had seen in class was between deliveries of one order and another
HE KNOWS IT'S NOT EASY BUT IT'S WORTH IT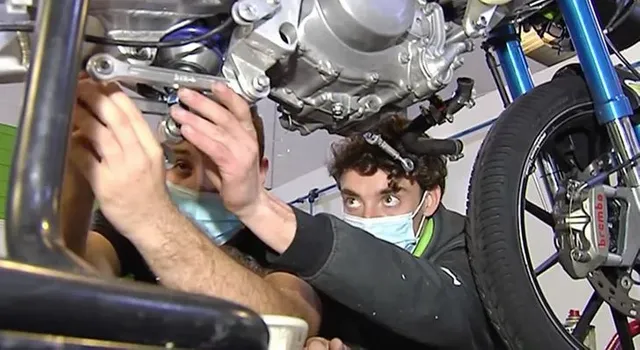 Carlos assures that it is not the first time that he studies and works at the same time. At first, he was a delivery man for a pizzeria, but as he progressed in his Automotive Engineering career, he was forced to resign, although fortunately he discovered Uber Eats, an application that allows him to be a delivery person at a convenient time for him.
Although you have little time to do your homework and study, you know that you want to become a great and recognized engineer and you know that the way to do it is by trying your best.
THE DEDICATION THAT HE HAS IS ADMIRABLE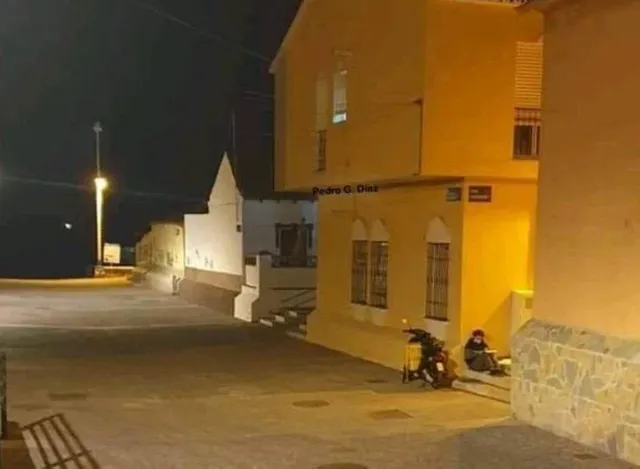 One of those many days, Pedro, a young man who lives in the area where Carlos usually delivers, noticed his constant presence reading and writing at the foot of a staircase. He took a photo and uploaded it to social networks. This went viral and reached the ears of companies that decided to help him financially so that he could only study.
Some of the companies interested in supporting it are in Alicate, Toledo and Belgium. They offered him financial support so that he could cover his studies, because they know that his career is very demanding and requires hours of practice and exercises that, perhaps, he is losing himself by working. This boy is completely grateful and assures that he will do an excellent job, as it is an opportunity that he does not want to miss.
Do not forget to vote for this post if you found it interesting.