Papa-Pepper Processed Pints of Pickled Peppers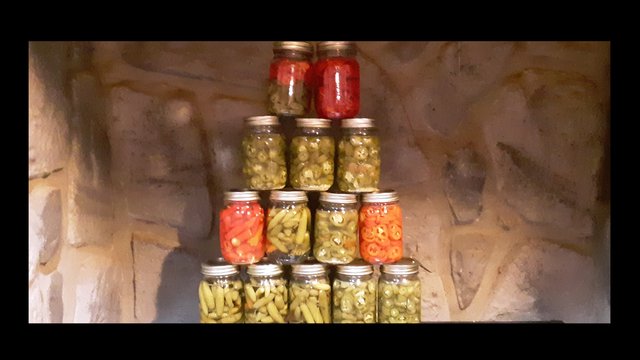 Put 'em up!
Looks like the frost should be showing up rather soon. That said, now is the time to finish harvesting the garden and putting it up for the winter. I only had two serrano plants and two jalapeno plants this year, but we've been harvesting off of them for a while, and even were able to can fourteen pints last night with the remaining peppers on the plants. These are really tasty and we enjoy them with a lot of our meals. Here's the photos. Enjoy!

Pickled Pepper Pint Photos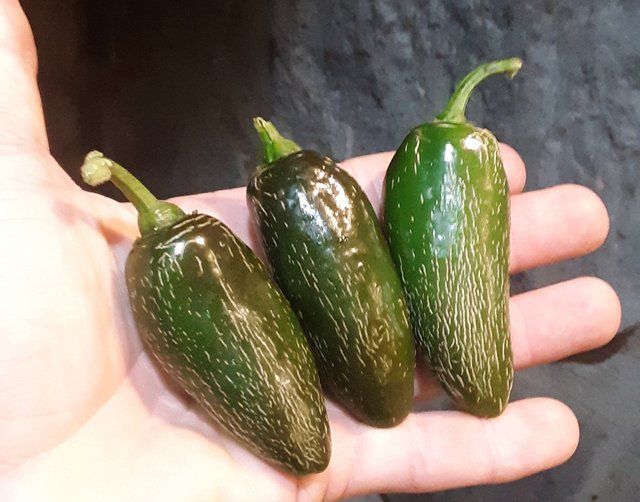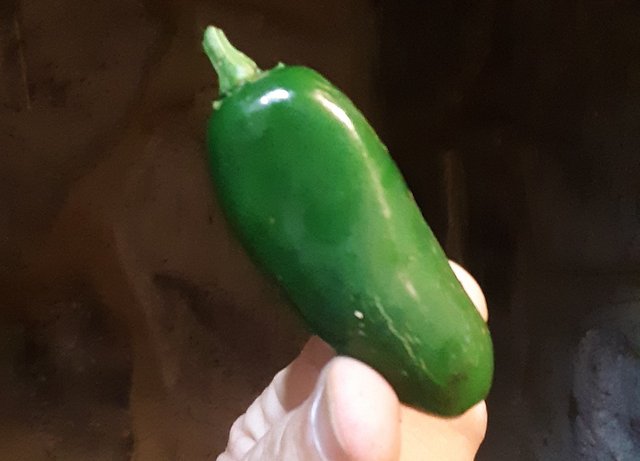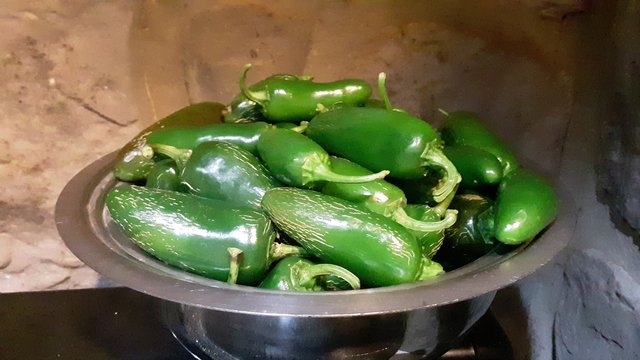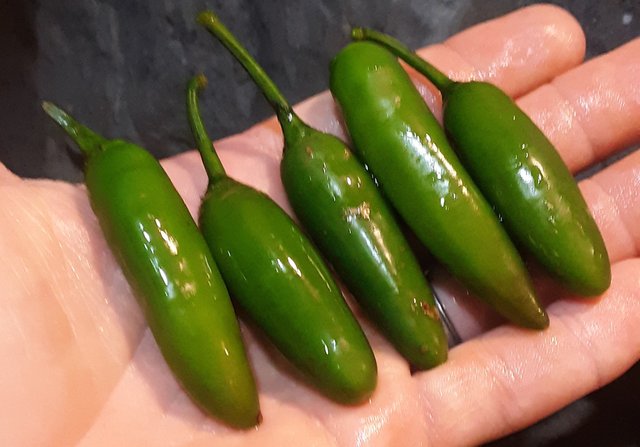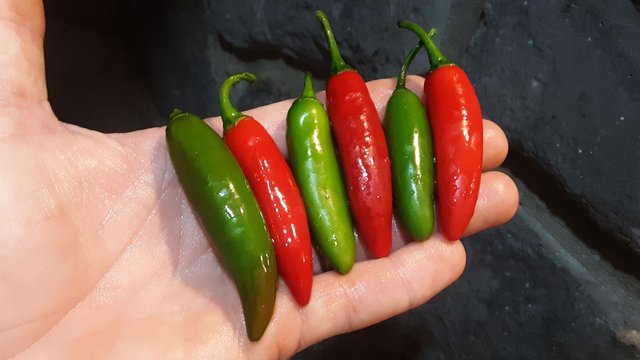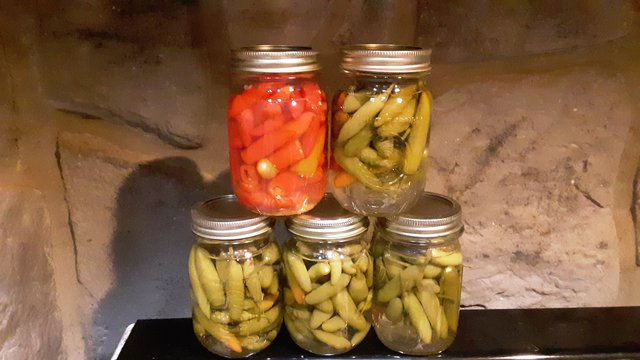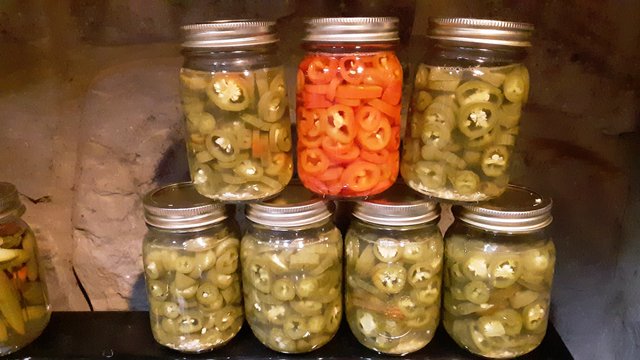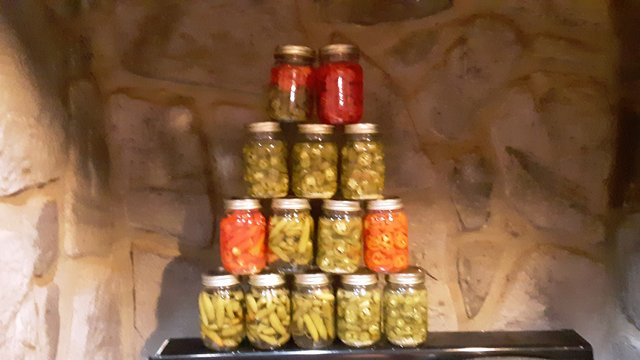 Until next time…
Make today special!
---