Pizza 🍕 Once In A While
Hello everyone!
Hope all are safe and well!
This afternoon after I do the general cleaning in the boarding house, I went to my brother's place. I've been playing with my baby nephew. While playing with my baby nephew, I feel like to eat pizza. It's been a long since the last time I eat pizza. So, I called the pizzahouse and ordered one box to satisfy my cravings. 😀😀😀
It only cost Php 150.00 or $3.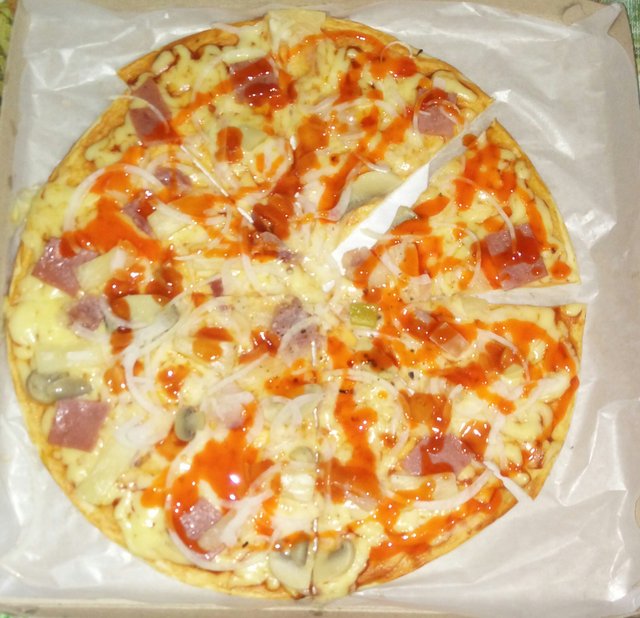 It's time to eat our snacks! 😀😀😀 The portion without hot sauce is for my baby nephew. 😀😀😀 Happy eating! 😀😀😀
Have a Blessed Sunday everyone! 😀😀😀💖💖💖
---
Thank You Lord for the blessings and love!
Be grateful in every little/simple things and you'll find happiness you ever wanted! 😀😀😀
Everyday is worth to be grateful of!
Praying for the safety and wellness of all.
Heal Our Land Oh God!
Lovelots,