Campus Connect promotion plans and Securing better partnership Deals with university Authorities.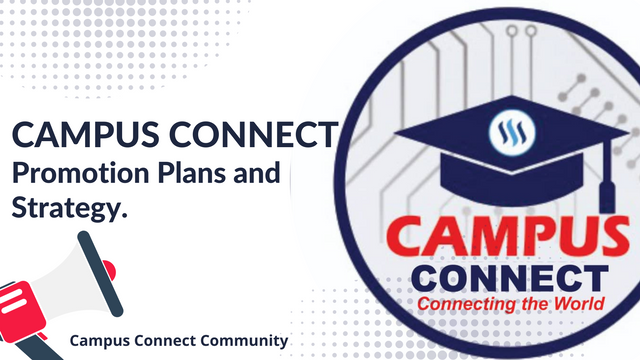 Hello friends and welcome to campus connect community update, in this update we will be reviewing some of our plans and strategic style of promotion.
We intend to maximize every opportunity whenever we are on the field to enable us to accomplish our goal. We have laid out plans and promotional techniques that will help us make the best out of the effort we put into promotion.
Below are the plans we have and how we aim to achieve them.

Promotion Teams
Promotion Teams in different universities have one of the most effective ways we have been able to maintain promotion in the different universities across the country and the world. We have various promotion teams equipped and always working hard to achieve our goal on campus.
Since its establishment, the teams have been working and we are seeing evidence of their work on the platform and campus connect as a whole.
Today our Team at Micheal okpara university of Agriculture lead an enlightenment campaign around the campus. They were able to seek out areas with a large population o student-lecture halls, school stadiums, and other densely populated areas in the university.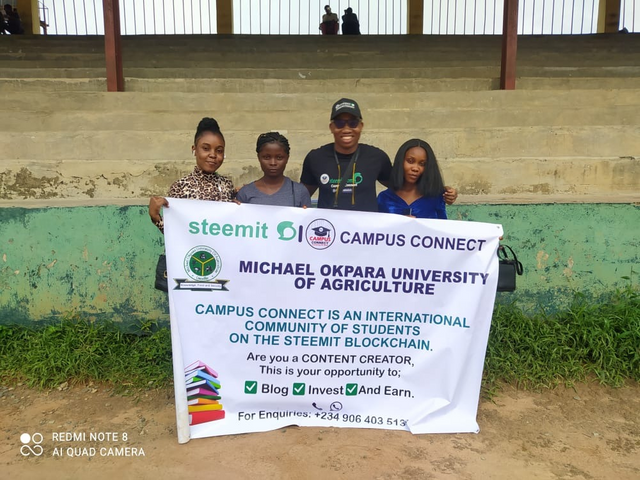 @chibuzorwisdon and students at the school stadium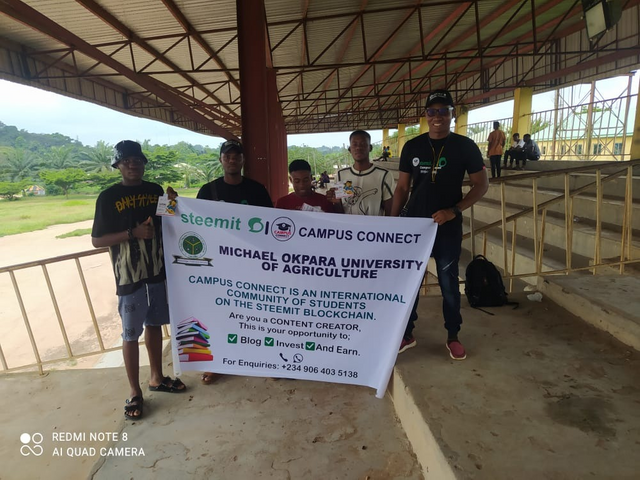 @whitestallion and @chibuzorwisdom during our enlightenment program at the university stadium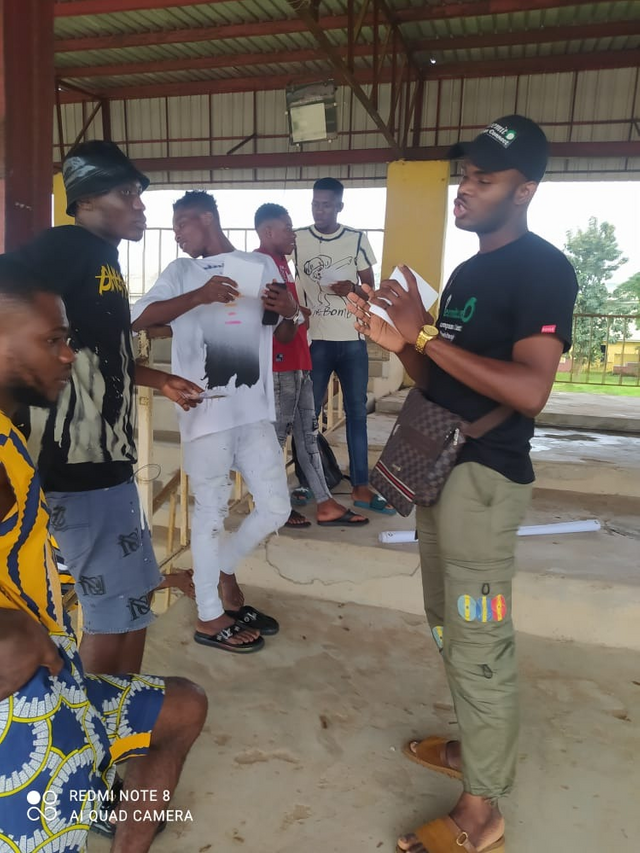 @whitestallion talking with newbies who were present at the school stadium
So promotion teams will harness the individual's brilliance and efforts of each steemian into a collective one, we will be able to host a lot of awareness and educative campaigns on campus.
We are working hard in forming more promotion teams in universities without any.

Strategic partnership with student Union Government(SUG)
We are taking a bolder and more audacious step to secure a partnership with the student association body like the SUG and other student associations.
SUG- simply means Students Union Government, a governing union aimed at speaking and representing the student's population. This body holds a significant level of authority and influence on campus and will serve as an irresistible driving force at steemit adoption in the university.
Forming a mutual partnership with such a high-ranking body in the university hierarchy will provide campus connect and steemit the credibility and attention it deserves.
We have already begun preparation, we had our first meeting with the body representatives and we have made huge progress to get them on board. We know the steemit team and @steemcurtaor01 will be impressed with such progress and we would love to hear what they think about this.
We took the following shots immediately after the meeting at the SUG secretariat today where campus connect was represented by @whitestallion,@chibuzorwisdom, and @tripplem.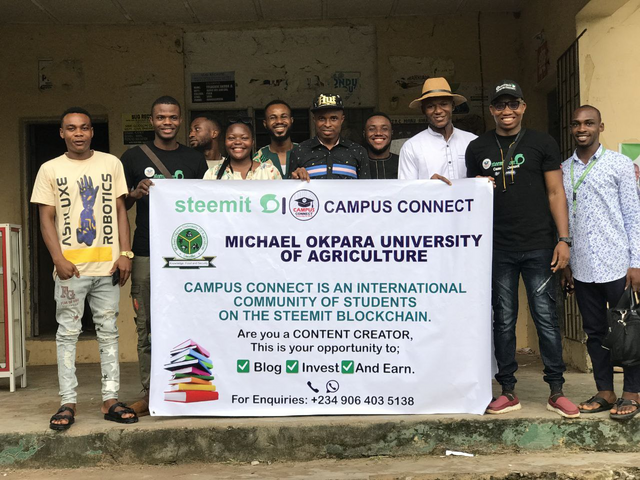 A group picture at the end of the event with some honorable members of the union and the 27th speaker of the Students Union Government(SUG).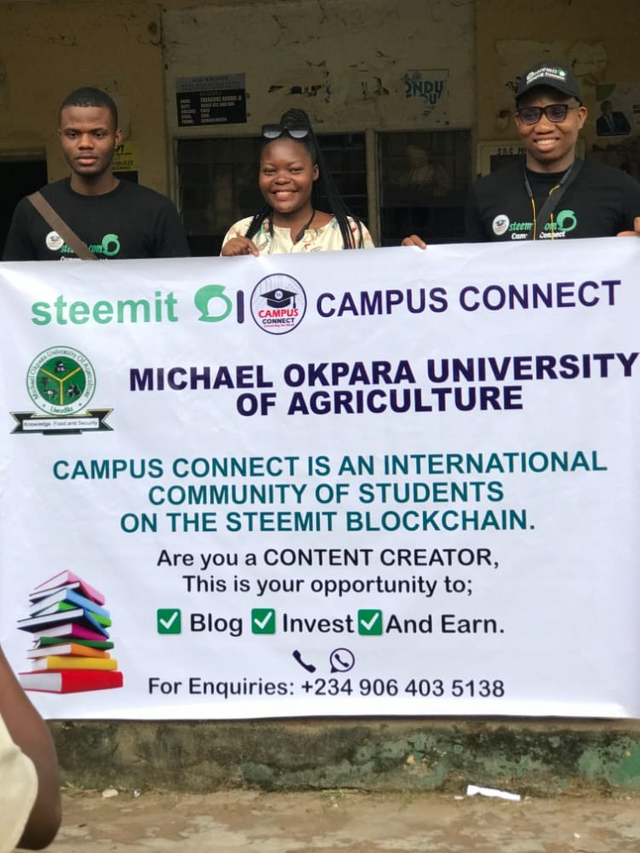 Campus Connect representatives at the meeting @whitestallion, @chibuzorwisdom, and @tripplem.
We taking campus connect to the ranks of a recognized community within the campus walls and onchain. We believe this move will yield unexpected improvements in our community and on the steemit blockchain.

We are currently innovating and making improvements on how to best promote campus community to the world, We believe with the appropriate supporter will be able to make the best out of these opportunities and projects.

#Growwithsteem

Subscribe and Join CampusConnect
Whatsapp
CampusConnect Telegram
CampusConnect Discord