Campus Games- Season 1/week 1- Fiction Writing- We calling on everyone to vote for their favorite Entry, help your favorite entry win with your votes.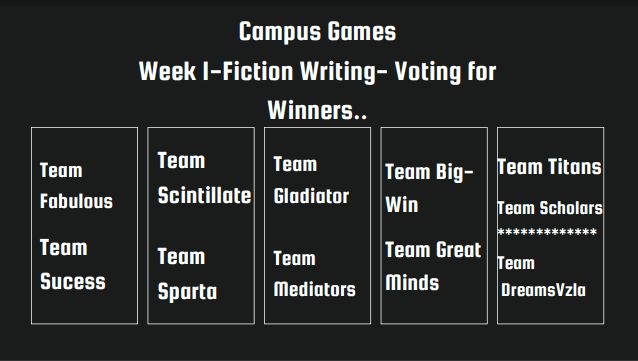 Hello friends and welcome back to #campusgames season 1, it has been a very interesting week reading the entries from registered teams and we are very impressed at the quality of entries that we have received, In fact, it was more than we had expected.
Amongst all the quality entries that were submitted, we believe a particular masterpiece must have sealed the hearts of our readers. So that is why we are giving our audience and cherished readers the opportunity to select their favorite entry.
Poll Duration- 48 hours from the time of making this post.

How to make a Valid vote
Steemains are required to vote for their favorite via the comment section of this post.

Polling will be open for 48 hours to allow steemains to vote for their favorite, at the end of this 48 hours window any vote coming afterward will not be counted.

A screenshot of the current numbers of the polls will be taken at the end of the timer.

Curation Trail voting will not be counted, voters will have to vote manually for the entry of their choice.

Upvotes can be set at any percentage that the voter chooses, it doesn't matter the voting weight used to upvote the post.

Voters are required to vote only one entry. Voting three or two different entries will leave the later votes null and void.

Teams and Team members are permitted to rally and get as many people as possible to vote for them.
Let the polls begin
Teams that couldn't get to drop their entry are advised to continue and participate on week 2 of #campusgames.
Team members are not permitted to vote on their own entry. Such votes will not be counted as valid.

More information
For more information about Team registration and the rules of this championship, you can go through the posts below.
Campus Games Championship- Prize Pool- 200 Steem
Announcing Campus Games- The first championship game on steemit....
Campus Games Update - Confirmed Games, Team Registration and Announcement of new sponsors

Announcement of new sponsors
We have wonderful news to make, we are so happy to announce our brand new sponsor of #campusgames. Our latest sponsor of this project is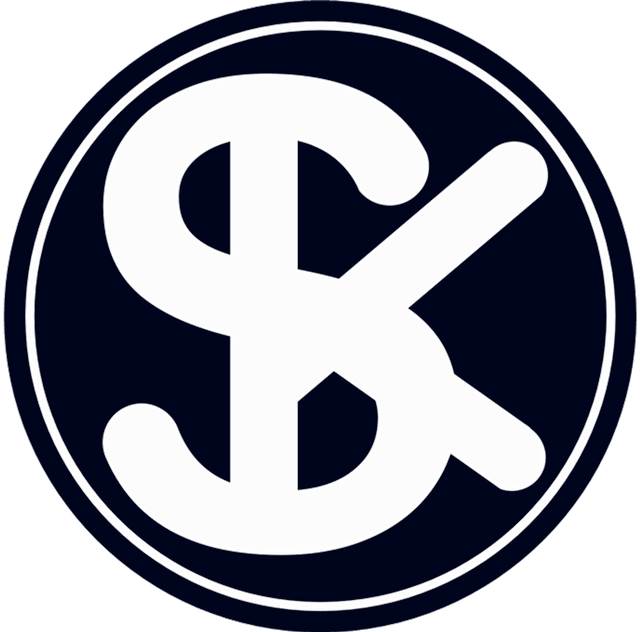 We happy and honored to have you as one of our sponsors @stephenkendal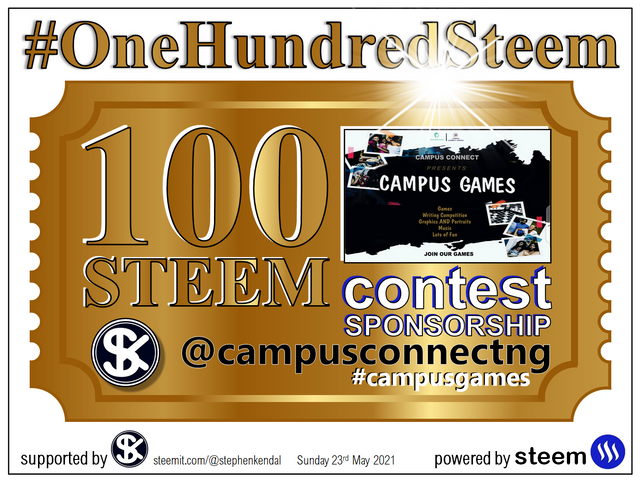 We are open to more sponsors for this project. We will appreciate every assistance and support we receive on this project
Campus games are live

Sincere Thanks to all our sponsors and Supporters of this contest


Subscribe and Join CampusConnect
Whatsapp
CampusConnect Telegram
CampusConnect Discord