Campusconnectng Founding Universities and our marketing strategy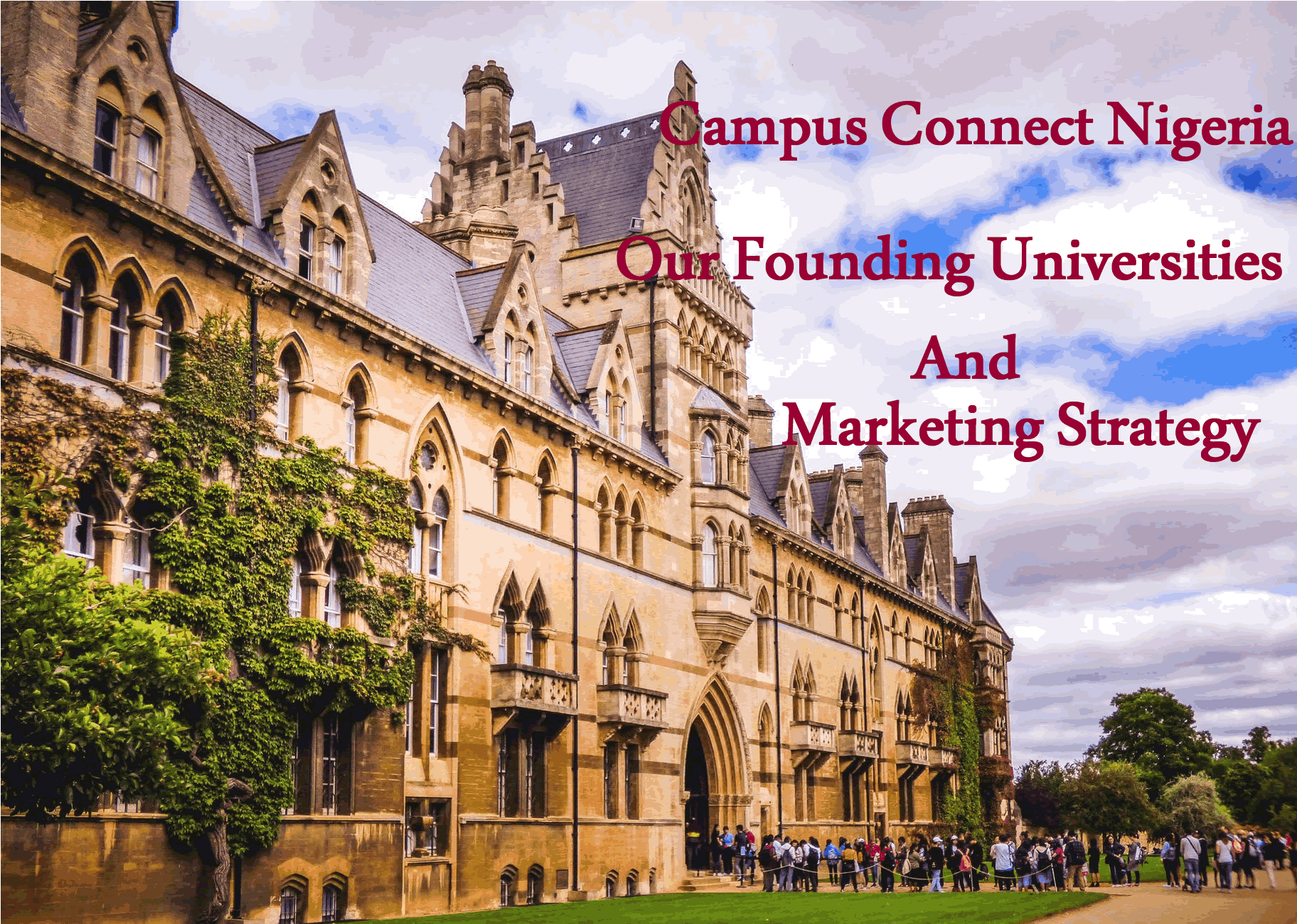 Introduction
Hello Friends and welcome to our page today, here at @campusconnectng we are always looking for ways to contribute and make our community stand out and impact significantly here on the steemit community. We have made plans and significant improvements to enhance our steempower in order to support more active users posting in campusconnect. We want to continue improving that is why we have laid the groundwork on how we will achieve our goals.
Progress So far and our Goals for the future
Any individual or a community without a goal would be running aimlessly and incapable of making progress. A community with a goal must also evaluate their progress so far and how to achieve the long-term goals.
Here at Campus Connect Nigeria, we have been able to make some progress, and we proud of our wins and always push to get better. We have been able to -
Reach 218 Subscribers and 72 Active posters.
We won the just concluded #SPUD and 10k SP delegation.
We have a total of 13,218SP including delegation.
Massive engagements on our weekly contests.
Goals
We are looking to build our SP to at least 50k-100k SP, so we can support more users. This will include Both delegated SP.

We want to have an active curation Trail, this move will allow us to merge the voting ability of hundreds of accounts.

We plan to host our first steemit Steemup for students at Micheal Okpara University of Agriculture this month. More details will be made available in the announcement post.

We also want to invite users to invest and power up their steem by joining #SPUD each month.

Massive recruitment of serious and active steemains.
We have carefully analyzed and laid out a roadmap to reach these goals. This is what we plan to do First
Campusconnectng Founding Universities and Its role in making our goals possible
Right from the inception of @campusconnectng, @campusconnectng is looking to gather Nigerian students and in extension students from all over the world. We want to develop a hub where every steemain can relate with their peers and fellow students.
This means that students from different universities will be involved and a huge need for arrangement. That is why we have decided to arrange students in order of their universities so we can keep track of all steemians in each university and support them appropriately.
A Campus captain will be appointed and they must be active steemains who have been on the steemit blockchain for at least 3 months.
Duties of a Campus captain
A campus captain will help to recruit and provide guidance to new steemains in their university.
A will work to retain and keep steemains in their Campus Active and Updated by giving them updates.
Steemains who are active and have met the requirement can apply to fill this role.
Regarding Universities with less than 10 active steemains, Active steemains in the university who wish to take the role of Campus leader can recruit and mentor new steemains in order to fill this position.
This application is open to students from other universities internationally, posts must be made in campus connect
In order to aid this arrangement, we created a table of all active steemains in each university. All these steemains are active and regularly posting on campus connect.
Micheal Okpara University of Agriculture
University of Nigeria
Universties with Less than 5 Steemains
We have a total of 73 active steemains across different campuses, if your name is not in the above list, kindly drop your username and University
Another step we plan to take is to customize T-shirts and caps. We want to use this as an opportunity to promote steem to the public, both lecturers and non-academic staff. We will host meetups regularly in order to educate and onboard new recruits.
Our Promotion designs like the T-shirts, caps, and fliers will be ready before the end of the week, we intend to begin production 2nd week of May 2021.
Updated Rules
We hate Plagiarism and honor creativity and originality, therefore for newbies steemains to understand the concepts of Plagiarism they should try and complete their Achievement task to at least Achievement 3.

We wish to grow a solid community with huge curation ability so we will provide more support for steemains who power up 100% or Swap their SBD for steem power.

Constant Power down may see steemains have their posts unsupported, at least steemains must have a vested of at least 100Sp before authorizing any power down. This move is to encourage new steemians to stake more steem on the blockchain.

No hate speech.
We believe we can make changes and onboard investors and creative creators on the blockchain and we know the power of young bright University students.
See you on our next post

We thank @steemcurator01 and @steemcurator02 for their solid support in the development of this community, we say a Big Thank You.

Subscribe and Join CampusConnect
Whatsapp
CampusConnect Telegram
CampusConnect Discord