[Story - Part 3] Four Tasks: Metaphors of overcoming strategies
I am taking up some creativity exercises that I had done weeks ago. At that moment, I let chance take me to choose words in a random generator and with those words I would search for a photo that was in a free online service, but this time, I came across a series of short stories and various written that I wrote some years ago and that I have not shared in English, so I thought about translating and publishing them.
---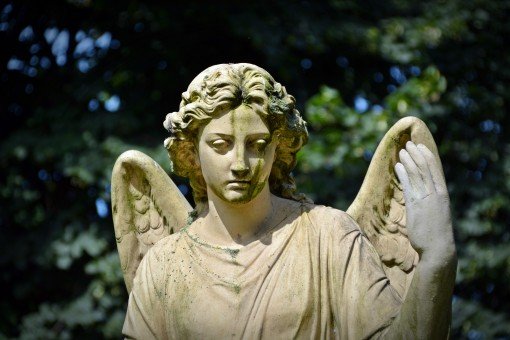 Task 1: Separate the parties from the diverse reality for the constitution of similar groups and achieve analysis or synthesis.
Task 2: Achieve power without fighting, combat mastery in successfully conquering objectives without potential opponents even knowing what is being done.
Task 3: Cross the impossible on the wings of an ally who provides information from a new angle of vision, listen and learn from the advice and experience of others.
Task 4: Set priorities and learn to refuse when the intention is not to deviate from the planned route.
Task 3: Between allies and agreements
You can see the abyss castle from here, sir.
It's the last stop before the Point of Power, vassal, let's see how he treats us as a guardian.
Sir, in that castle they live specters, we nigroticos do not approach them.
I cannot believe that the spirits fear something, my Lord must be joking.
We are not joking vassal, the specters and demons are carnatus beings, they wield the same dark magic as us but they can summon their own bodies, they can also dissolve our consciences.
I see, what keeps them existing is the awareness of existing, if you take that away they vanish.
We beg our Lord to ask us to go there.
Good spirits, as your Lord, I promise not to put your existence in unnecessary danger.
But my Lord, are we going to go alone?
Not vassal. I will go alone to find out what happens.
Our Lord can be dangerous.
Quiet nigroticos, despite being a castle full of specters, all of them must obey the master of the site. I think that between humans we can understand each other.
And does not our Lord take his vassal?
He is not human, he is a goblin, a variety of carnatus, if they detect him he is capable of being caught by the same spell of the place and I lose a vassal that has accompanied me since I was very small.
I'm glad that my Lord doesn't want to lose me.
You can be of use to me, vassal.
We believe that our lord's smile indicates that he has something in mind.
Vasallo, you are in charge of the book and the dagger, take care of the nigroticos while I go ahead, if something happens I will call for you to send them to my aid.
Of course, our Lord is cunning, but he does not fully trust his servants, so if the vassal betrays him he knows that we will kill him because we are interested in being free, on the other hand, if we try to flee while he is not the vassal has, thanks to the book and the dagger, the means to destroy us by breaking our oath, so the only way to stay alive is to maintain loyalty.
You don't have to see it that way, maybe if I trusted you and just tried to protect you.
The Lord left alone for the castle trusting in his luck and in the ability to get out of the problems that he had already put to the test before, when he went through the doors and reached the reception room, he noticed that something strange was happening.
I present my regards.
Wow, a stupid human showing up at the abyss castle.
I believe that being received like this by a demon is not the idea of ​​kindness to a traveler that I expected from the master of the castle.
We no longer have a master.
What?
Specters, take the human and leave him to the well, we will have fun with him later, we still have to finish breaking the rest of the spells that limit our power.
But what is this? I demand to speak to the master.
You can only do that if you can talk to the dead.
Let go of me!
Once at the well the young lord pondered silently before calling for help.
I can't do it all alone, the nigroticos are going to laugh at me when I accept that I was wrong this time and that my plans did not go as I wanted, even so, I need to cross the abyss and only the master of the castle knows how to summon the glass bridge It is a magic that I do not use. Enough of the nonsense, I'll have to bear the mockery, I can't keep spending time here. I summon those who have subscribed to my call, ancestral spirits of the nigroticos warriors, come to my voice!
It is a pleasure to see you our Lord.
Yes, I imagine they are amused to see that I err in my decision this time, but I don't have time to discuss that.
We don't like being in this castle if the ghosts detect us ...
Is something wrong?
There's something else down here.
Another prisoner?
We don't know what it is, but it's not human.
The specters and demons have locked up one of their own?
You can expect anything from them.
I would like to know how they have been able to kill their master, dominance, and subjugation spells are supposed to be very effective on summoners Jeyey.
I believe that the creature we feel may know something, but we dare not approach it.
I can go.
Our Lord is still in risky ideas.
Yes, I know I was wrong a little while ago, but this time I trust that you will be close.
We're not going to fight a thing like that!
But they can help me run away.
We will be close, our lord can find the creature in that direction.
I'm on my way.
Who is coming?
You are very perceptive, I am just a human trapped in this well.
I see, you came to the castle to cross the abyss before the Point of Power and you encountered an infernal pandemonium.
You know a lot to be here locked up since before my arrival.
You don't have to be a genius, don't get any closer.
I already stopped. Are you afraid of me? I'm not going to hurt you if you don't attack me.
The demons were stupid, they didn't check who they locked up.
Can you feel my blood?
I handle powers that you do not understand.
But they locked you up just like me.
That's not nice for you to remind me.
I'm a prince, I see you know what are you?
Look at me, I'm going to stay away from the shadows as long as my chains allow.
You're an angel!
A fallen angel.
How did you end up here? It seems impossible to me that the specters and demons have been able to lock you up.
Well, they did, they used me like a fool and I fell into this situation.
I do not understand this.
Out of mercy and seeing them oppressed, I broke with the order of my superior and offered them help to escape the power of their master and return to their natural dominions, the underworld.
Let me guess, they accepted your help, but instead of returning to their place, they killed the master and trapped you in this pit.
Because of my foolish arrogance of believing that I was wiser than my superior and letting myself be carried away by an excessive compassion, I collaborated in the death of a human, that made me a fallen one.
You can't go back to heaven anymore.
I will be wandering in the world until my energy is destroyed or I am released from this ordeal.
In that case, I think we can help each other.
What are you talking about?
If he managed to get you out of here and give you a chance at redemption, would you help me?
If you do that, it would help you, but why would you do it?
You fell for an act of mercy, that is something so rare, you were able to believe that a group of demons would act with righteousness, it is a kind of strange candor that deserves a second chance. Also, I think I need someone with wings to help me cross the abyss.
You need the glass bridge, but what if I don't trust you?
You can disappear the bridge while I am on top, if you study it well I am risking more than you.
I accept, but how are you going to break the chains?
Nigroticos, I need your skills, the magic of the chains are dark type and you know how to handle it.
You have nigroticos at your service! What kind of prince are you?
Our Lord is a very versatile young man.
I assure you, angel, they are very skilled and their usefulness is not something you should question when they are the ones who are freeing you.
We are done, these chains will no longer hold the prisoner.
We are leaving, Angel, I see you on the precipice, nigroticos have to take me in flight, we must meet with my vassal.
And what is he?
A goblin, Angel.
Are all yours creatures so peculiars?
Coming from a guy with wings, don't think that's a good question.
Already at the edge of the precipice, the strange group met to discuss.
My lord ran with luck that they believed that he was traveling alone, the specters still do not know that he has left.
They were right, I was wrong and you cannot imagine how difficult it is for me to say it.
Sometimes our Lord needs different points of view to see more clearly.
For now, as an Angel, I have to assure that I am surprised by this meeting of diverse beings, I never expected that a human could gather such extreme things.
If you say so, angel, because we are creatures of dark magic and you of light magic, you do well, we never expect to have one of your kind on our side.
Nigroticos, without wanting to offend and without forgetting that you helped me, I never expected to team up with you
Well, my lord is not for these discussions, we do not have much time before the demons find out that their prisoners have escaped from the well.
We cannot let them loose, they are a danger, nigricos place a seal underground, vassal summons your brothers from the earth and places containment insurance at ground level, Angel you have to use a seal from the air.
We will gather all the magic, that of the dark, that of the light and that of the earth, that can be dangerous my lord.
Do not fear vassal, I will be with the book of power balancing everything from this point of observation.
The job was done and the angel returned satisfied, part of his mistake was made good by recapturing the rebels. The nigroticos for their part were joyful, they had contained demons that not even alive would have taken the risk of fighting.
How will our lord cross the abyss? He knows that the magic of the pit prevents us from being able to carry them as fleshless.
I, as an angel, could wear it.
But if I don't go through the crystal bridge, the power source won't recognize me as adequate.
It is a problem for my master, a very serious one.
I think there is another vassal exit. Angel, if you cross the abyss and we summon both at the same time, the glass bridge may answer the call.
I can follow what my lord says, but he knows the spell for the call.
I spent a lot of time in the memory records, there are some things I learned from the old memosters.
The angel crossed the abyss and followed the spell of his lord, when the bridge appeared, the necroticos, the vassal, and the lord began to cross it. The vassal kept murmuring.
Vassal, now you can for the spell, it is enough that the angel remains on his concentrated side for the bridge to remain.
I don't want to argue with my Lord, but trusting a fallen is a major risk.
Keep praying if that calms you down.
Once safely on the other side, the lord was happy.
I did not err in entrusting you with my life, angel.
I am not going to attack the person who offered me help to repair part of the damage I have done.
That good. Vassal, you can give the angel the package.
Yes, you take it.
These are my feathers!
Yes, I took them when we were in the well.
Sir, what does this mean?
I entrusted my life to a stranger, so I made sure that if he killed me he would die with me.
You created a mortun with my feathers!
You seem, surprised angel, I told you that my Lord is cunning.
Why are you giving me what gives you security?
He trusted that you will continue to act as you do now, you did not know about this and you did not betray me, I think I can trust more from now on.
I see that my Lord and Master is more confident with the angel than with his old goblin.
You do not have to feel annoyed, remember that I have never taken a mortun from you
---

Much more than a browser. Enjoy private, secure and fast browsing with Brave