Grubenlampe Halde Rheinpreussen | Miner lamp slag heap Rheinpreussen
Aus meiner Kollektion von Bildern zeige ich nun die Grubenlampe, welche auf der Halde Rheinpreussen steht.
From my collection of pictures I now show the miner's lamp which stands on the slagheap Rheinpreussen.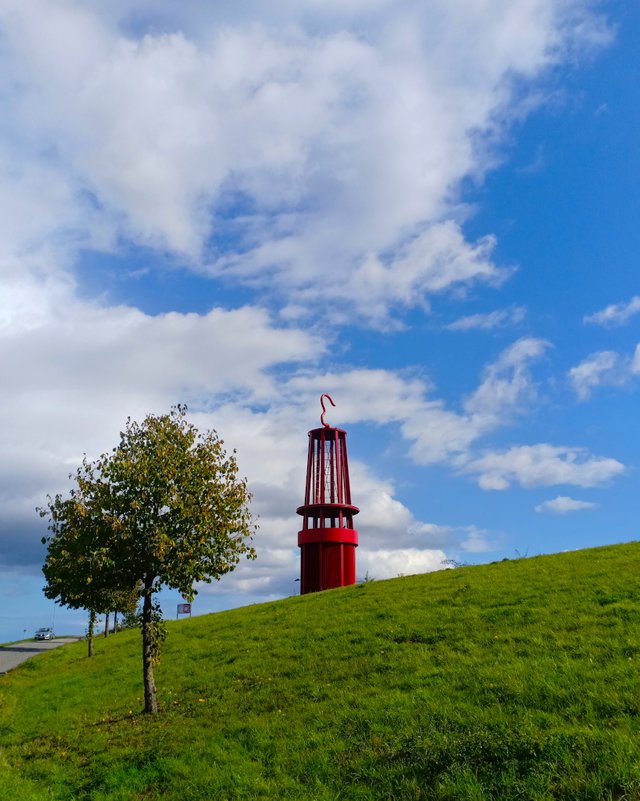 Eingeweiht wurde die Landmarke 2007. Auf vielen der Halden im Ruhrgebiet wurden Landmarken installiert. Wie zum Beispiel Tiger&Turtle, das ich in einem vorherigen Post bereits vorgestellt hatte.
The landmark was inaugurated in 2007 and landmarks were installed on many of the slagheaps in the Ruhr area. Like for example Tiger&Turtle, which I already introduced in a previous post.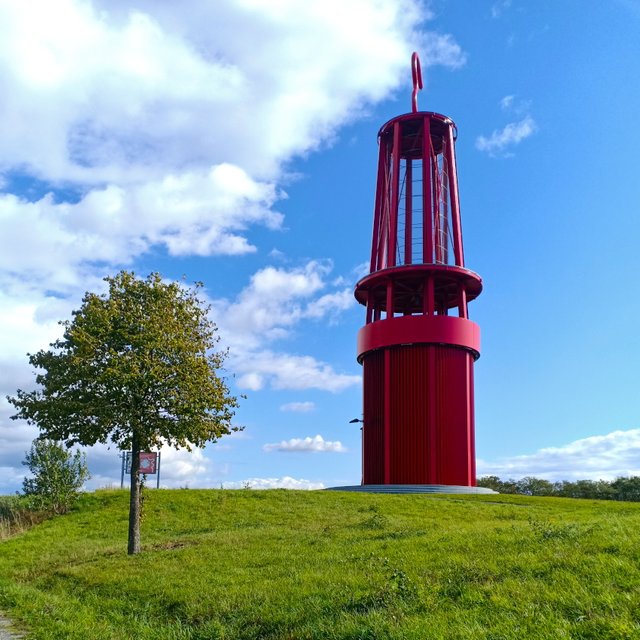 Die Grubenlampe eignet sich besonders gut, um an die Schächte der Region zu erinnern. Passend dazu natürlich auf einer Halde, welche die vermutlich ewig bestehenden Überreste einer erst seit kurzem zu Ende gegangenen Ära des Bergbaus sein werden.
The miner's lamp is particularly well suited to remind us of the pits of the region. Fittingly, of course, on a slagheap, which are the presumably eternal remains of an era of mining that has only recently come to an end.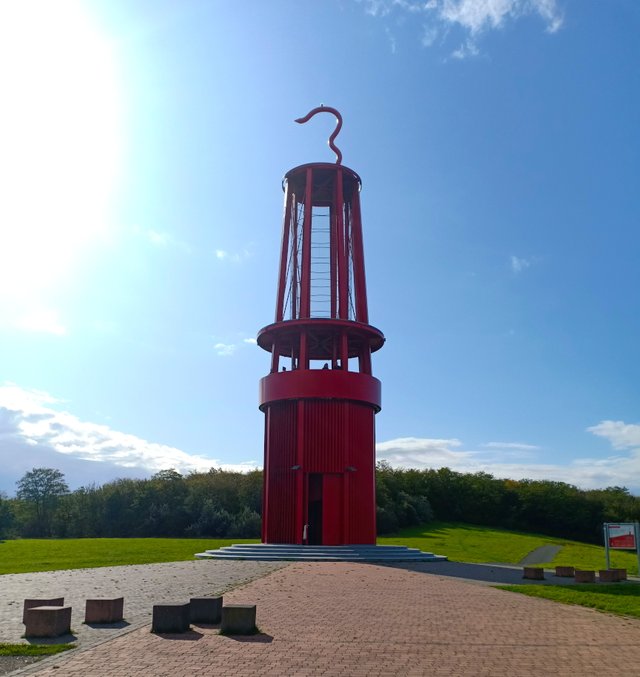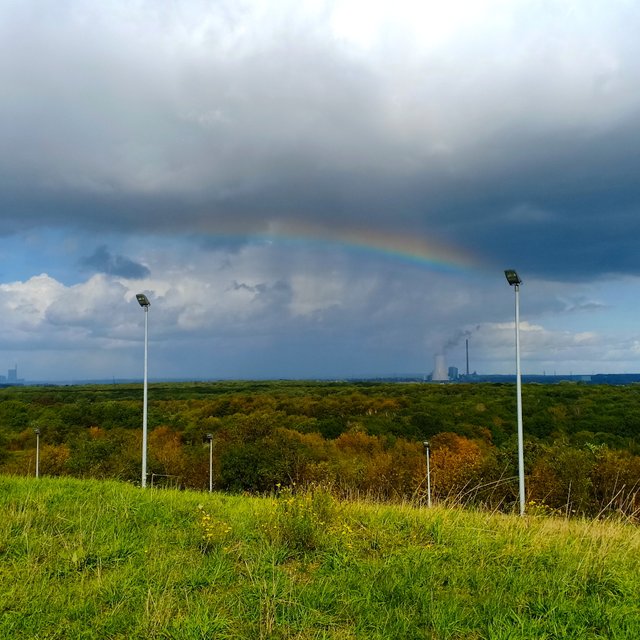 In der Ferne sind unzählige Kraftwerke zu sehen. Nebenbei hat es ein Regenbogen mit auf das Bild geschafft. Im Hintergrund sind regionale Schauer als grauer Schleier zu beobachten.
In the distance, countless power plants can be seen. By the way, a rainbow has made it onto the picture.In the background regional showers can be seen as a grey veil.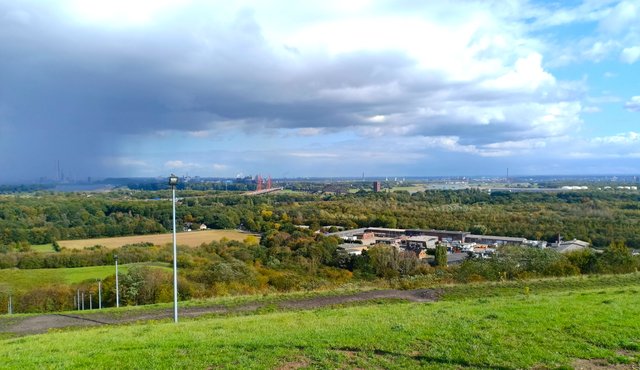 Vollbild
Von dort oben lässt sich die gewaltigen Dimensionen des Rheins gut sehen.
From up there you can easily see the enormous dimensions of the Rhine.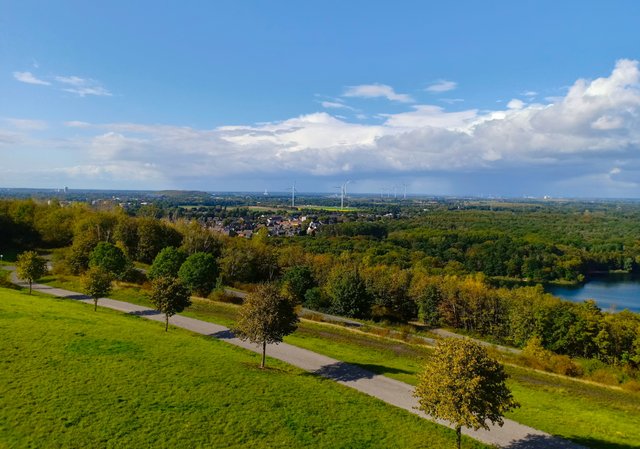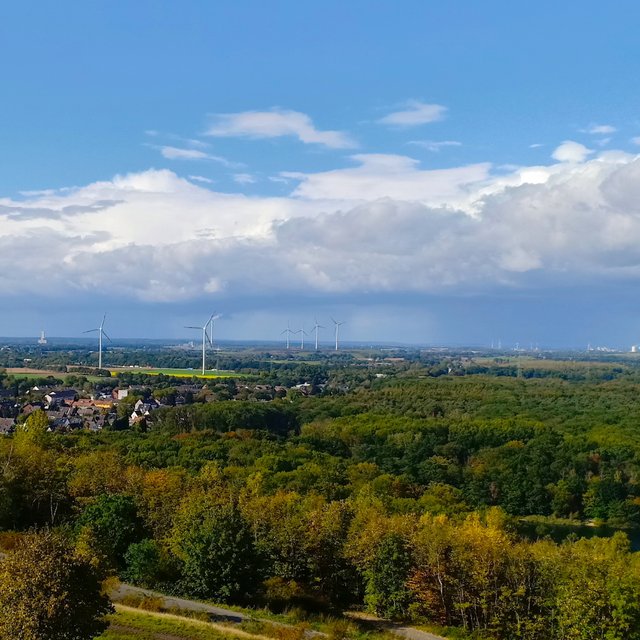 Auf der Rückfahrt hatte ich das Glück nochmals einen Regenbogen zu erwischen.
On the way back I had the luck to catch a rainbow again.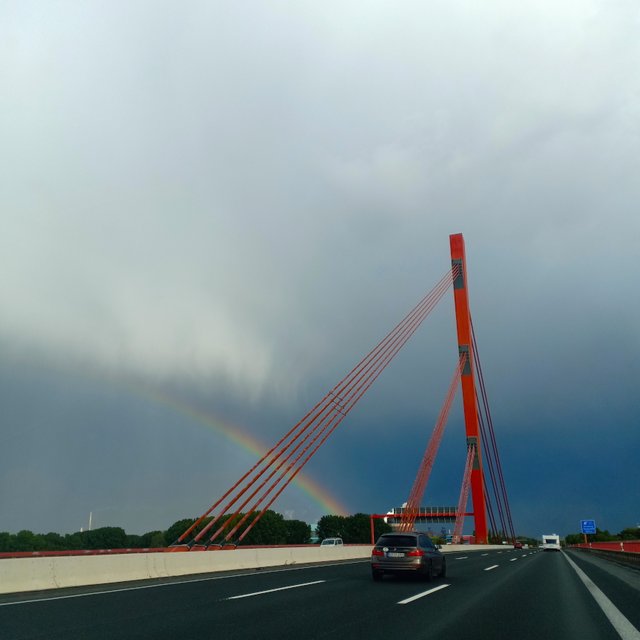 Es ging genau über die Brücke, die oben in einem der Bilder zu sehen ist, wenn ihr es vergrößert habt.
It went right over the bridge, which can be seen in one of the pictures above, when you enlarge it.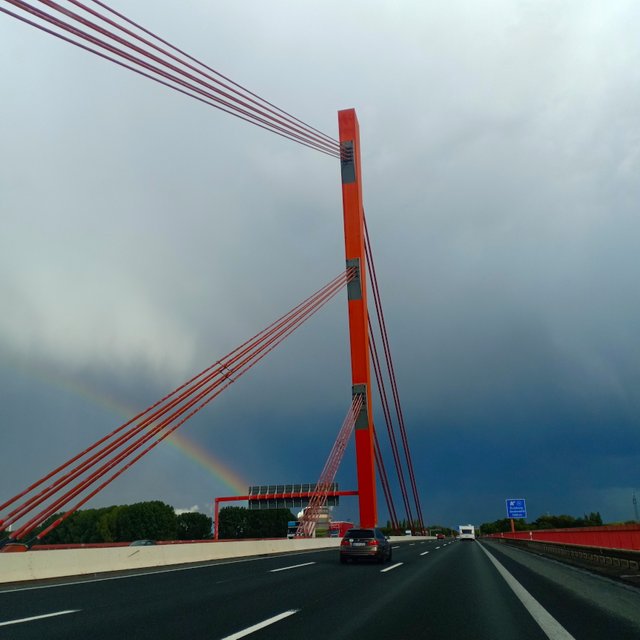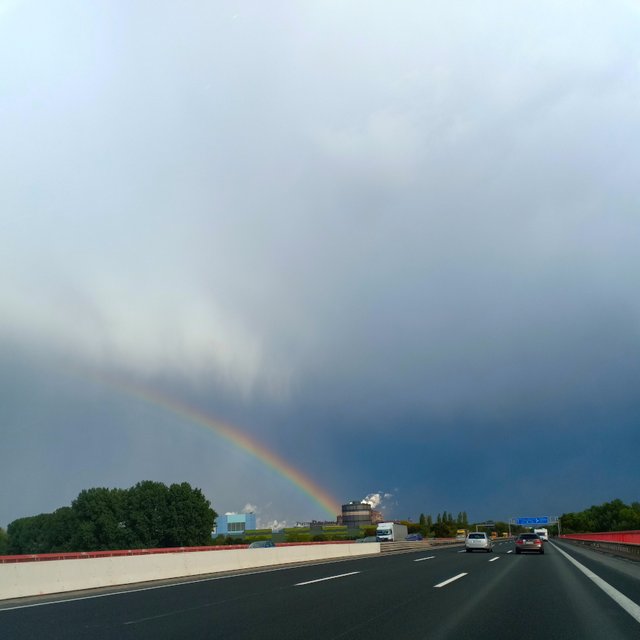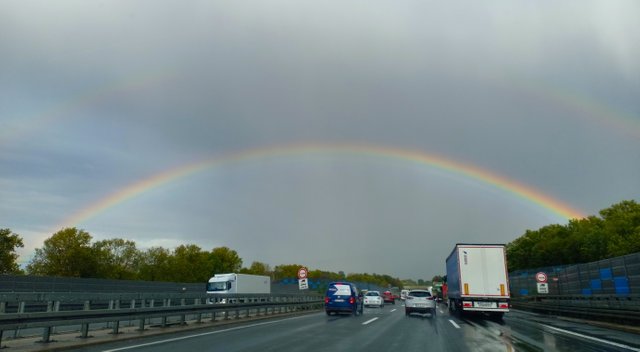 Vom Wetter her war es ein typischer Tag in Deutschland. Ein wenig Sonne, dann wieder Regen, aber hey, Regenbögen. Sollte sich jemand dazu entschließen, die Grubenlampe selber besuchen zu wollen, dann könnte es interessant sein zu wissen, dass ihr dort hinauf könnt, in die Lampe selbst. Zur besseren Orientierung sind Schilder angebracht worden, welche euch Hinweise, drauf geben, was ich in der ferne seht. Darum ist es nicht verkehrt mit einem Fernglas dort zu erscheinen.
From the weather rather it was a typical day in Germany. A little sun, then rain again, but hey, rainbows. If somebody decides to visit the miner's lamp himself, it might be interesting to know that you can go up there, into the lamp itself. For a better orientation signs have been put up, which give you hints, of what you see in the distance. Therefore it is not wrong to appear there with binoculars.


Grüße aus Malaysia! | Greetings from Malaysia!