Kann ich draußen keine Bilder machen... De/En
...dann erschaffe ich halt selbst welche.
If I can't take pictures outside, then I have to create my own pictures.
In Malaysia wird die Ausgangssperre (Corona) langsam gelockert und ich kann wieder raus. Leider sind mir weitestgehend die Materialien ausgegangen durch die letzten Wochen und der Blog blieb oft leer, bediene ich mich eigentlich doch direkt an meiner Umgebung.

Einkaufen das ging immer, also habe ich irgendwann spontan ein Set Wasserfarben mitgenommen als ich dran vorbeikam. Malen/Zeichnen kann ich eigentlich nicht, hinbekommen habe ich trotzdem etwas.
In Malaysia the curfew (Corona) is slowly being lifted and I can go outside again. Unfortunately I ran out of material during the last weeks and the blog remained often empty, actually I take pictures of my surroundings.

Shopping was always possible, so I spontaneously took a set of watercolours with me when I passed it. I can't draw/paint, but I managed to do something anyway.
---
Der erste Versuch | The first try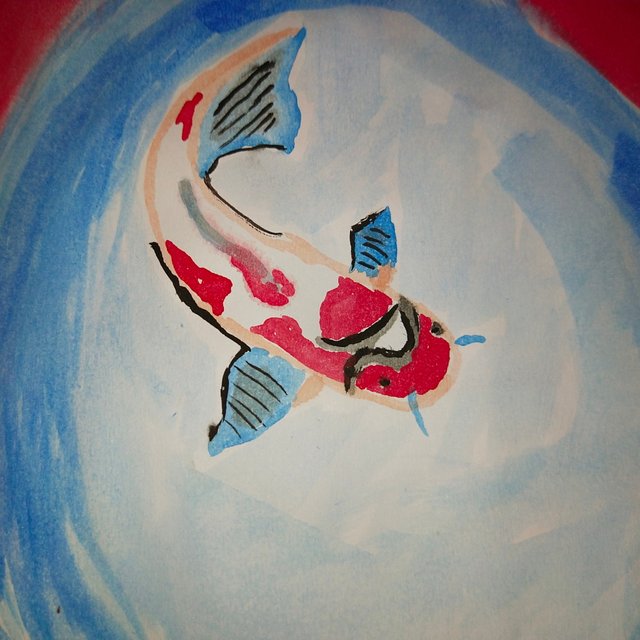 Wasserfarben sind eine schwierige Angelegenheit. Viel herumgeschludert wurde ebenfalls mit den Farben.
Watercolours are a difficult matter. There was also a lot of sloppiness with the colours.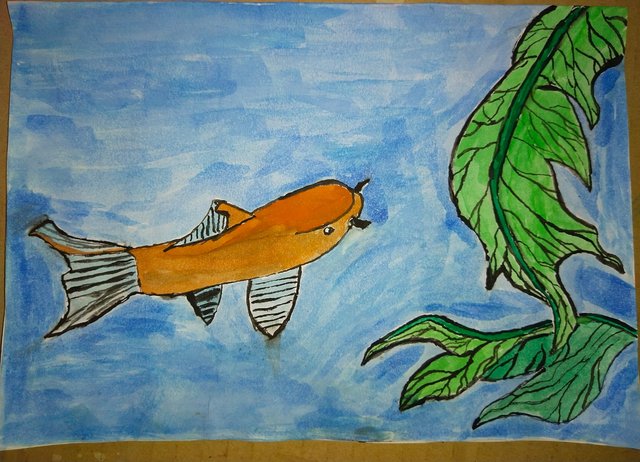 Das zweite Bild ging mir besser von der Hand. Ohne vorzeichnen. Habe ich seit dem nie wieder geschafft.
The second picture went better from my hand. Without sketching it out. I've never been able to do that since then again.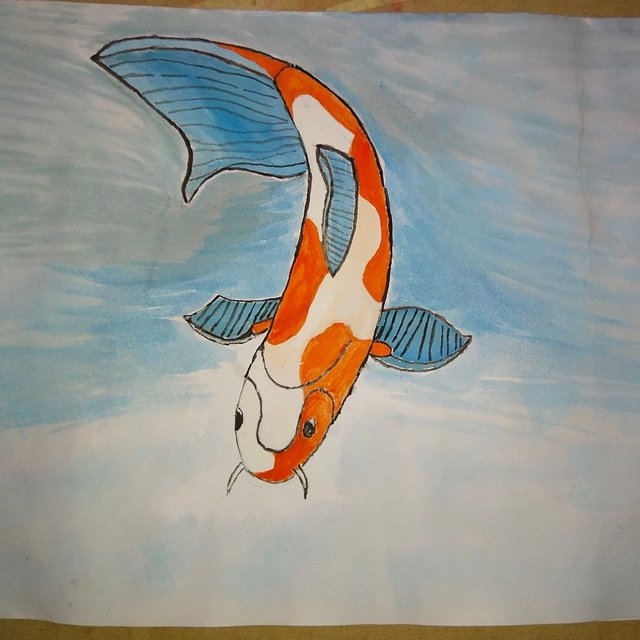 Beim dritten musste ich vorzeichnen. Wie viele Blätter ich verheizt habe weiß ich nicht. Musste zum Bleistift greifen und dünne Linien vorzeichnen.
The third one I had to sketch out. I don't know how many sheets I wasted. I had to take a pencil and draw thin lines.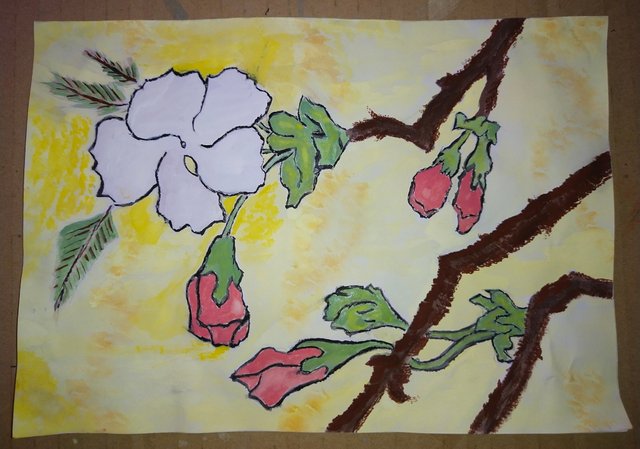 An Pflanzen habe ich mich versucht und versuche jetzt etwas mit Landschaften.
I have tried my hand at plants and am now trying something with landscapes.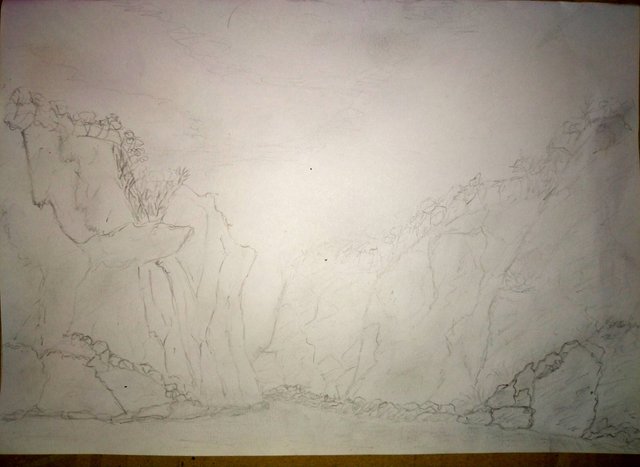 Das letzte Bild versuche ich komplett ohne Vorlagen und nur aus meiner Vorstellungskraft heraus zu erschaffen. Leider habe ich ein verdammt schlechtes Gedächtnis und kann nicht ohne weiteres irgend etwas Zeichnen. Durch Youtube Videos konnte ich erfahren, es geht deutlich besser begabten Künstler genau so. Oft müssen Dinge genaustens beobachtet werden bevor sie auf das Papier kommen.

Soweit so gut, bis dann und mal sehen wie lange ich es durchhalte, überhaupt weiter zu zeichnen und zu malen.
The last picture I try to create completely without templates and only from my imagination. Unfortunately, I have a damn bad memory and can't draw anything without further ado. Through Youtube videos I could find out, it happens much better talented artists exactly the same way. Often things have to be observed very carefully before they come on paper.

So far so good, until then and let's see how long I can keep on drawing and painting.


Grüße aus Malaysia! | Greetings from Malaysia!