Rules of Competition The Hunt Color Contest Treasure Hunt - Pink/Red Item. 26/6/2020.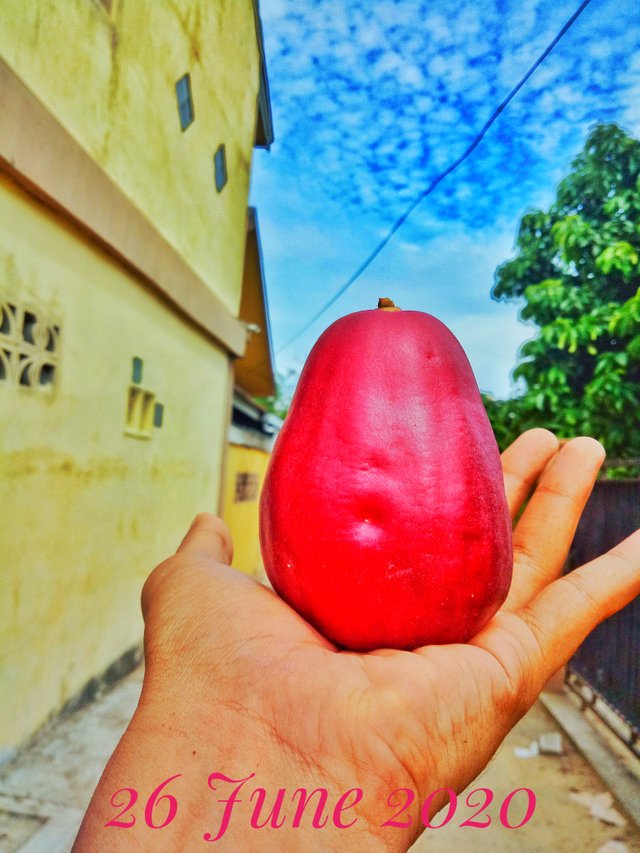 Warm greetings in the cold winter season for all Steemians friends, today I have good news from my brother @afril about the contest held by Mr. @bullionstackers
On this occasion I shared one fruit that is very interesting and delicious to enjoy the name of the Jamaika fruit.
JAMAIKA fruit or Jamaika guava grows with the size of a tree that is not too high, but the leaves are shady, so many people make a kind of relaxing place to hut under the Jamaika Guava tree.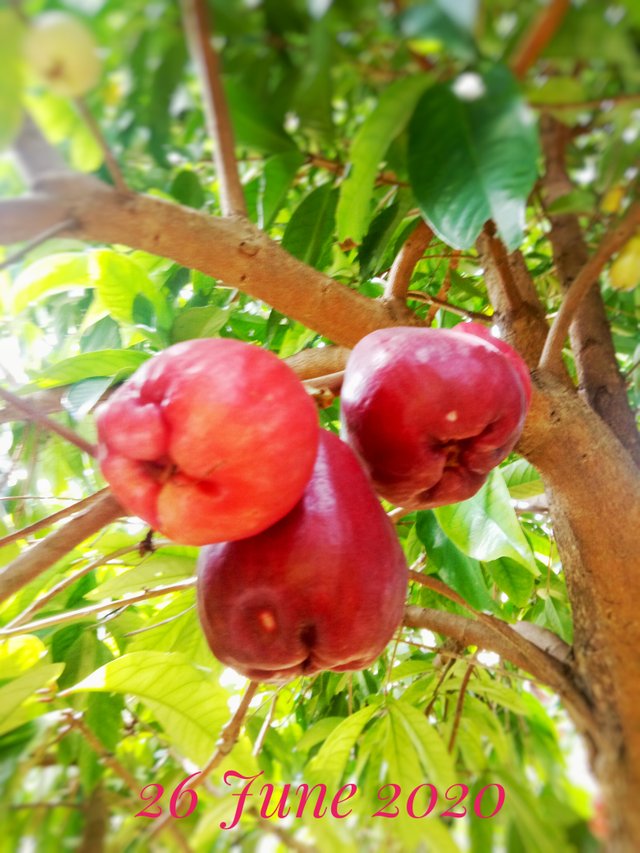 For fruit size, the size of Jamaika Guava can be said to be large if compared to other guavas of the same type or we, the Acehnese people call it Boh Jambe Meulaboh.
Jamaika Guava flowers are fresh red as well as Jamaika Guava color when it is old / ripe.
I picked this Jamaican Guava from my uncle's garden in the city of Lhokseumawe, I really like to eat Jamaika Guava because every time I visit my uncle's place I always go to his garden to pick Jamaican Guava fruit when it is in season, I really like to eat this guava with salt dipped in and add a little cayenne pepper, but there are also some people who enjoy this Jamaican Guava with Aceh special salad seasoning, however if eaten directly Jamaican Guava Fruit is also very tasty.
Because my mother is very fond of planting fruit trees such as mango, sunkist, kinkit orange, kasturi orange, pomegranate, longan fruit, so the guava tree has been planted in her yard, but unfortunately, every time it blossoms, the flowers always fall.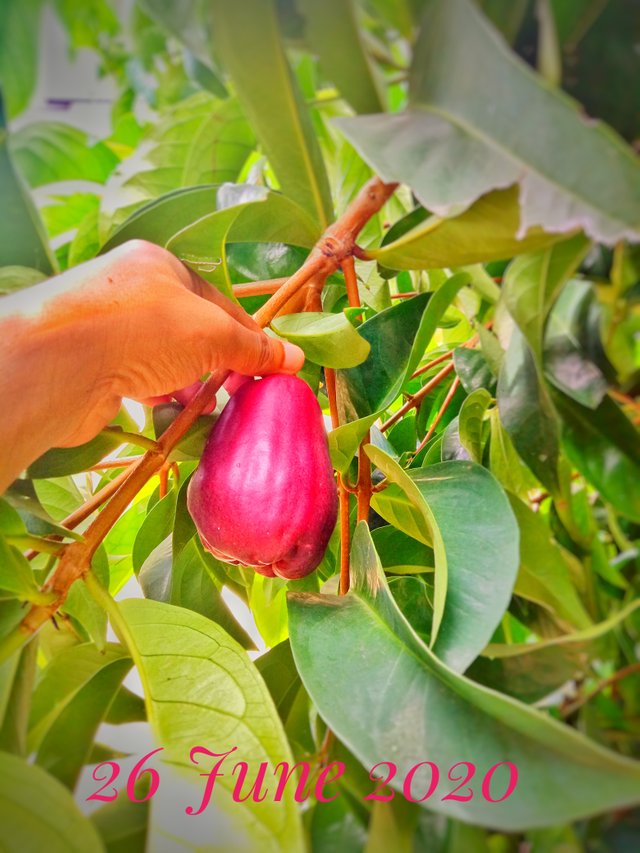 That's all for my post this time, thank you, I hope it's useful
To participate in the Competition
Color Hunting Contest
Treasure Hunt - Pink / Red Item.
You must follow the following requirements:
Text of at least 20 words or more.
Photo Series (One photo must have a date).
Photos must have an object in red / pink.
Must Send to the Whalepower Community with the #huntcomp tag.