Hello steem community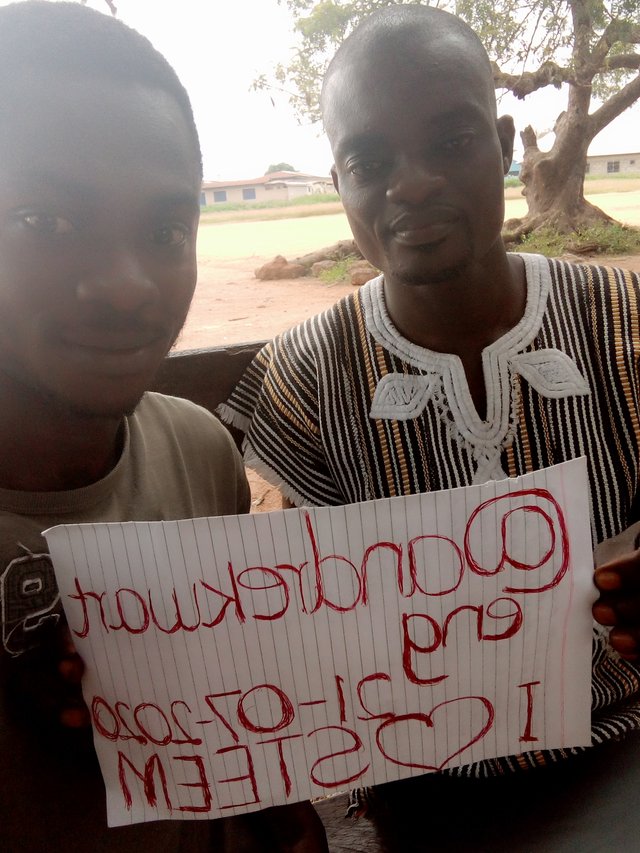 Hello Steemit community, @steemitblog, @steemcurator01, @cryptokannon and all the Steem greet team, I am @donray. I am from Ghana and reside at Mampong in the Ashanti Region. I am teacher by profession at the basic level(JHS) .
I heard about Steem through @oppongk who for few of days introduce me to this amazing Dapp. At first I was a bit afraid about this social medias since I had ever tried many apps which didn't work for me. What motivated me was when a colleague who was also introduced to Steem by @oppongk. His steem user name is @menak. Within a week he just showed me his money he had withdrawn through steem. I came to believe that really this is a good app that can support me and my family if I work had. What interest me most is when a.staff member @godfred111 wrote his introductory and had 15steem. I also like the love and freedom myentor told me to enjoy. I also want to learn more, since I want to acquire more knowledge here. I have seen that there are information Here can enlightened me slot.
What I hope to envision to build a team here. With my knowledge in teaching profession, I would like to share and spread to build my steem journey. I would commit to Ghana team by supporting my friends here. There are more things to see in the Ghana team.
Thanks to all the Steemit team, @cryptokannon and all the steem greeters. I hope all the Steem community would love to work with me. I would also want to join the Diary game which would commence on August 1st 2020. I greet all my steeemians around. Thanks very much.