Local market in the northern province of Thailand
Life is still quite slow and simple in far away places in Thailand. The street food stall by the temple and the coffee stall open up early in the morning to serve office workers and school children who are rushing to be on time. You could have a hot coffee for twenty cents. The take away lunch would be less than two dollars. The cost of living is quite low that's why there used to be almost twenty European expats coming to stay here during the winter months.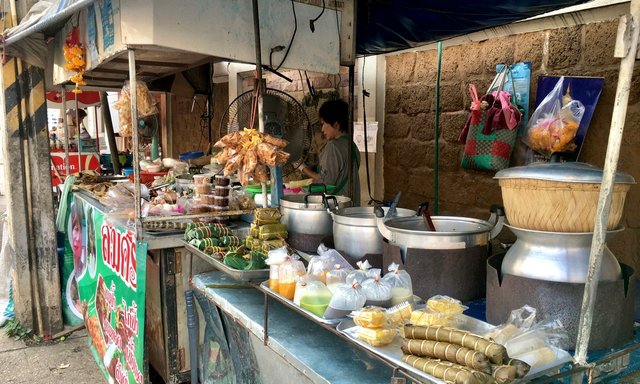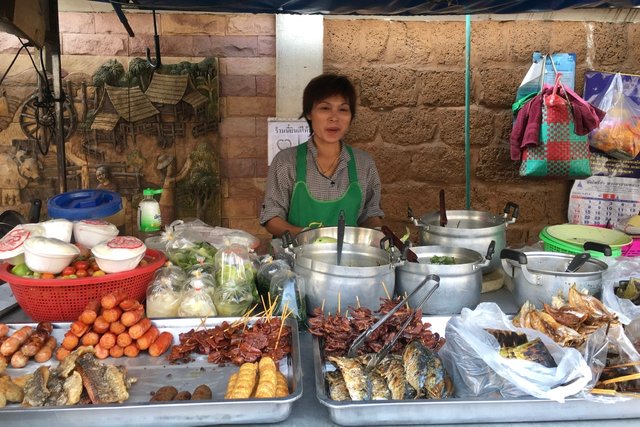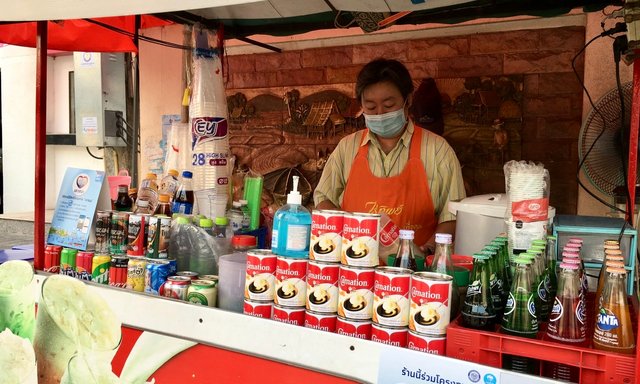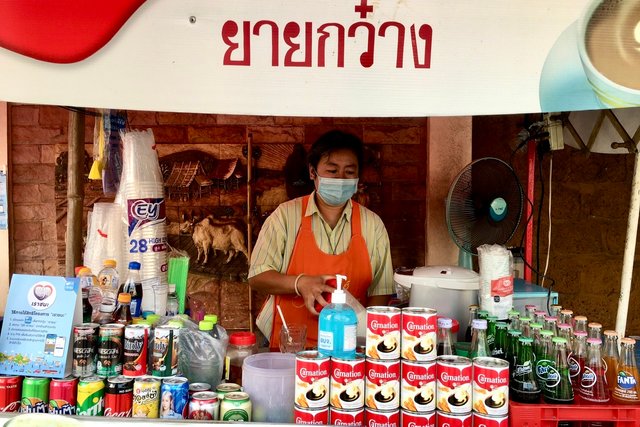 The local market is also very colourful and lively. Villagers who grow vegetables could come to sell their vegetables, fruits and wild mushrooms in the morning market. Local fishermen would bring their catch early so all the big fish would be quickly bought by customers. Some housewives often come to sell home made Thai sweets; I do respect these hard working people as they always do their best to makes living.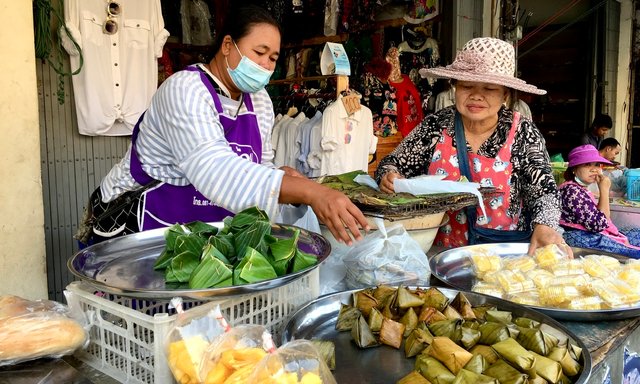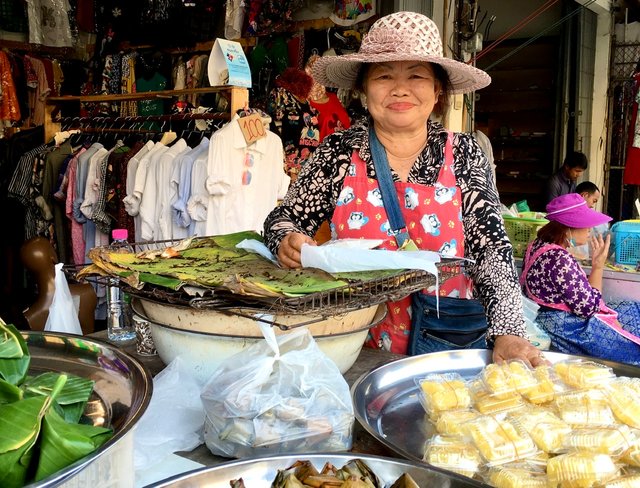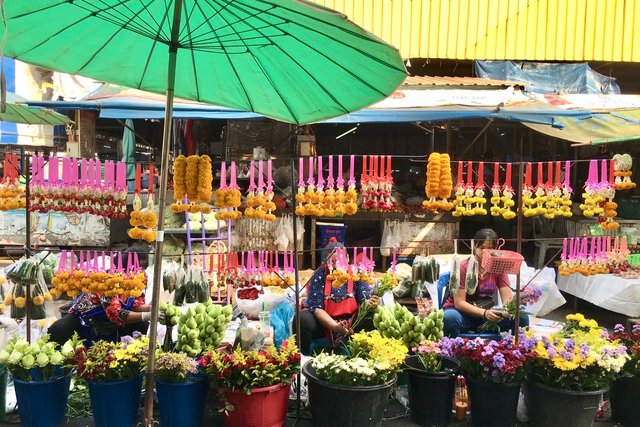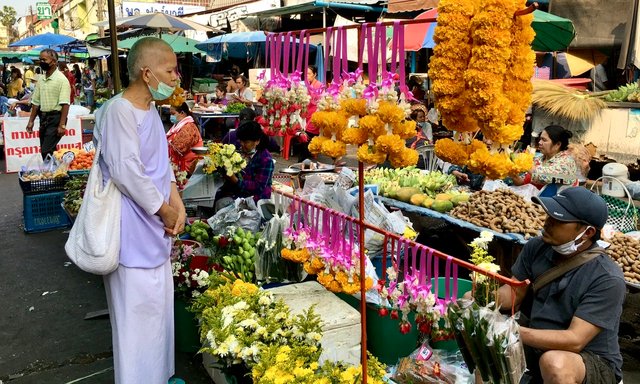 There are always lots of my favourite sweets made by a very kind lady who often gives me an extra piece. On religious days, lots of jasmine garlands and flowers could be seen in the market.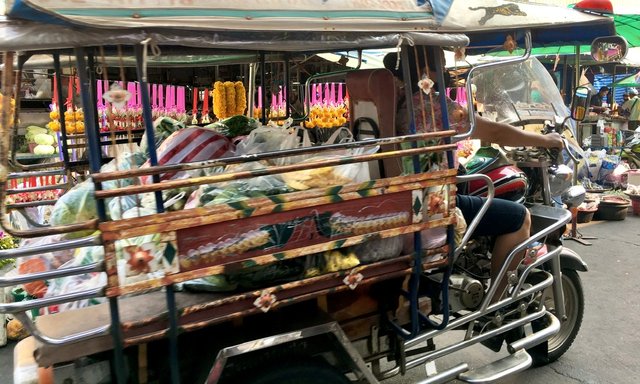 Someone is buying half the goods in this market! The tuk-tuk would be fully packed with shopping bags!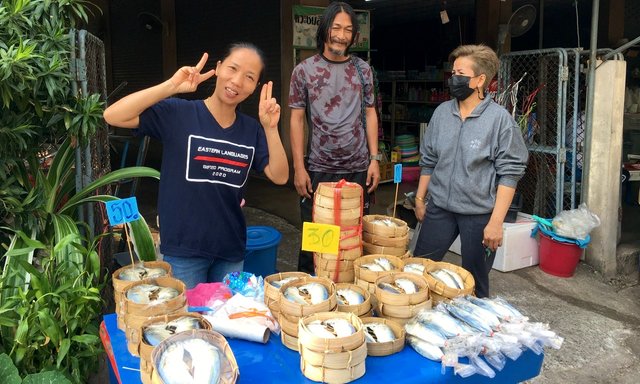 These kind vendors sell top quality Thai mackerels which my cats just love their grilled mackerels. These people have adopted several stray cats and thrown away kittens too. So, I keep supporting their stall.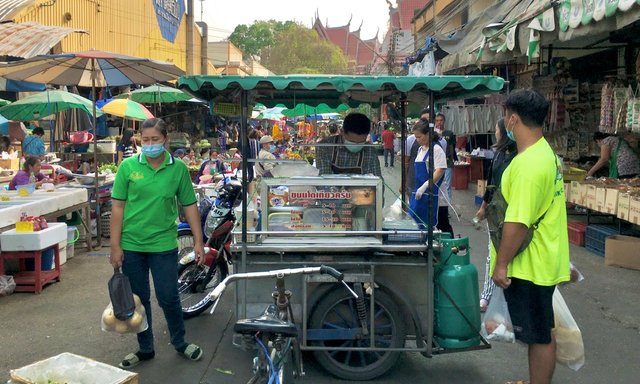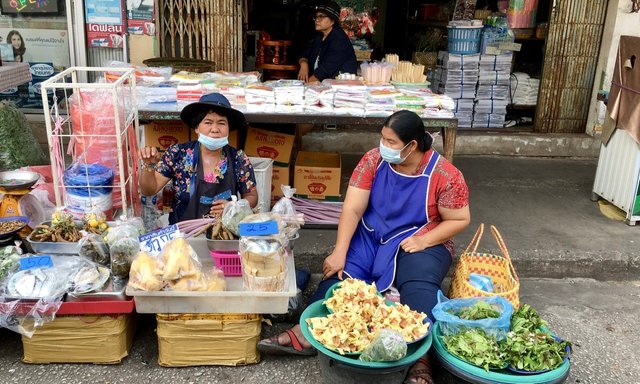 Villagers come to sell their vegetables and mushrooms to earn some income.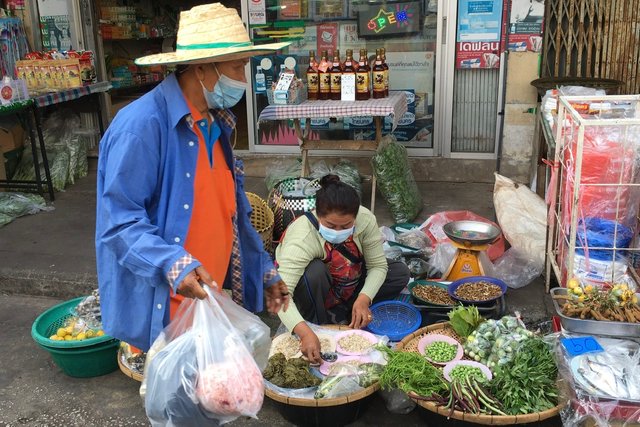 Walking in this market really cheers me up and gives me food for thought as well as cheap vegetables, sweets, snacks and flowers to take back home with me. These hard working people have to get up at four o' clock in the morning to prepare everything for the market' s opening hour around six o' clock. I have to be more persevering and positive in my daily life!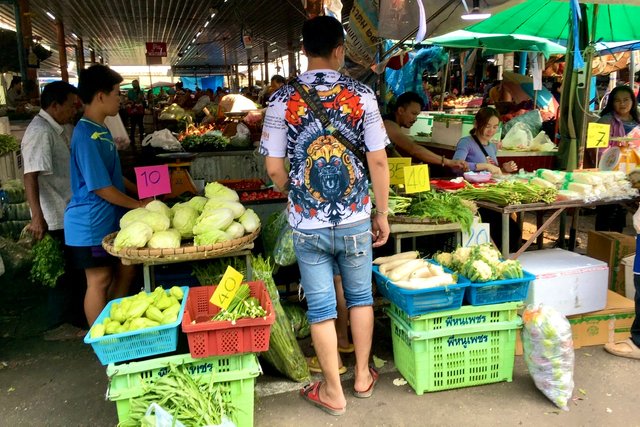 The atmosphere in this market is very friendly and easy going. Local people seem to be always in good mood and they smile so easily. I love walking in this market and talking to some old vendors. They could recognise me and would greet me with broad smiles and laughters. So, I try to visit this market as often as possible.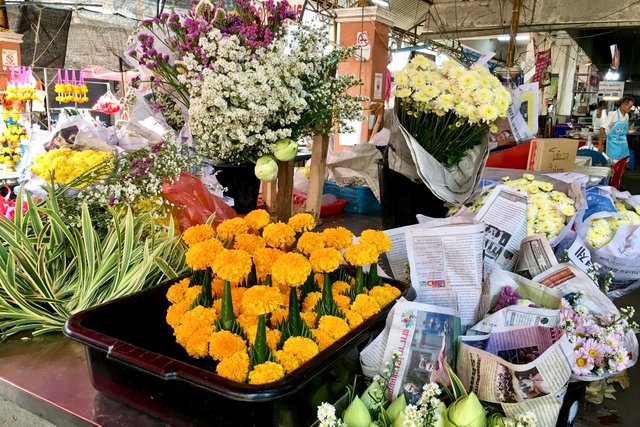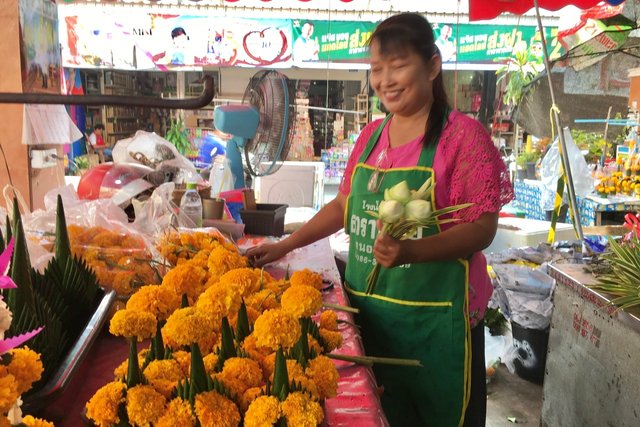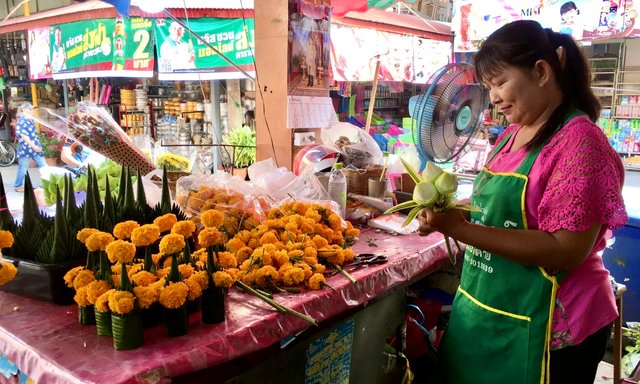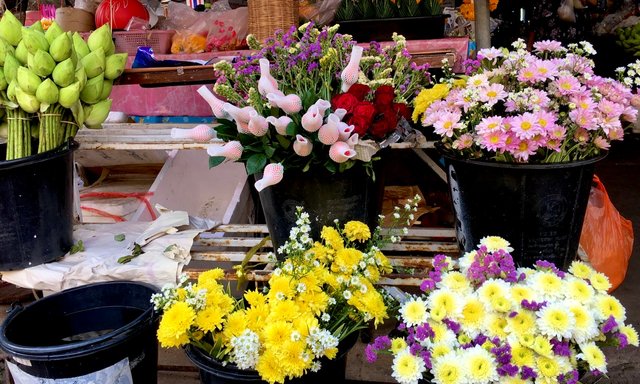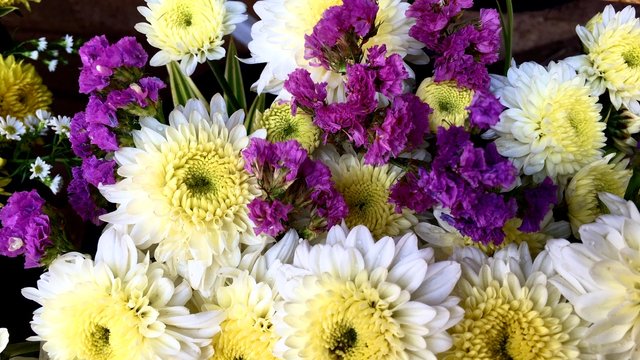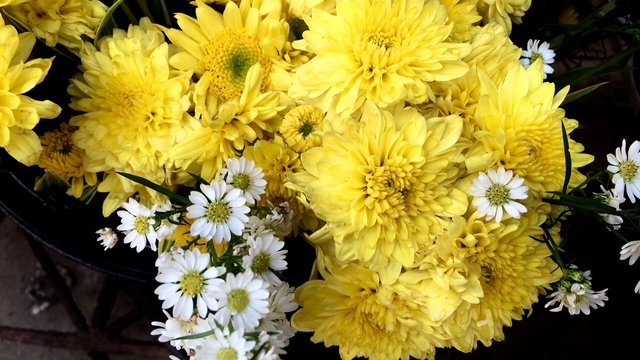 Wishing you all a very nice day!
See you.