Weekly Steemit-Network Contest || Favorite Singer || by @dentil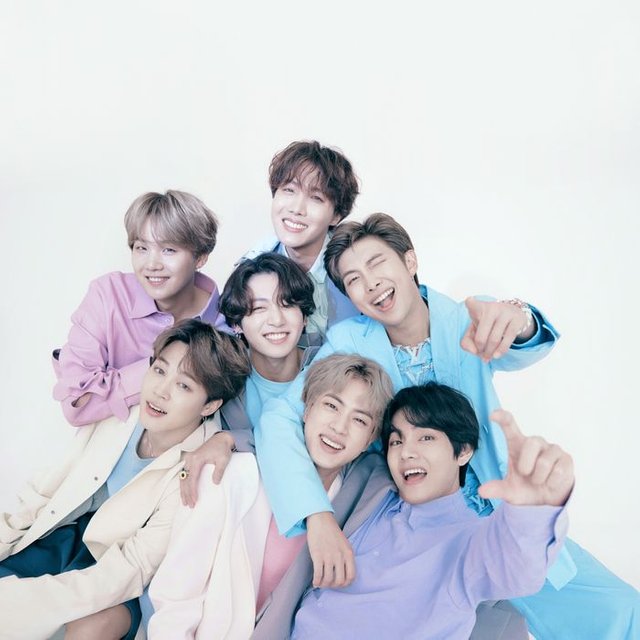 Source
Listening to music is one of the many things I love to do when I am drawing, washing clothes, bathing or even learning sometimes. Among the wide variety of music and musicians , my favorite is BTS (Bangtan Sonyeondan) band also known as the Bangtan Boys. I just have a thing for Koreans and they happen to be the best in and outside the country.
BTS is a seven member group. The members include, Leader Kim Nam-joon AKA RM (Rap Monster), Kim Seok-jin AKA Jin, Min Yoon-gi AKA Suga, Jung Ho-seok AKA J-Hope, Park Ji-min AKA Jimin, Kim Tae-hyung AKA V, Jeon Jung-kook AKA jungkook.
BTS began formation in 2010 and debuted in 2013 under Big Hit Entertainment. They launched their twitter acoount in 2012, December 17. (@BTS_twt) . They introduced their bangtan room five days after the launch of the twitter account. On June 9 2013, they made their official line-up announcement. Two days later, they released their first music video "No more dreams". The following day, they produced their first single album, " 2 cool 4 skool". Arent they cool?
On June 13 2013, they had a debut stage "No more Dreams. September 11, 2013, their first mini album " O!RUL8, 2" was released. Won Best New Artists in the Melon Music Awards in November 14, 2013. Their achievements in the music industry goes on and on and on. BTS have attained 26 Guinness World Records, including for the most Twitter engagements and for the most viewed music video on YouTube in 24 hours with "Butter". They have consecutively won Billboard's Top Social Artist award since 2017, and are the only K-pop group to win the Top Duo/Group award at the Billboard Music Awards.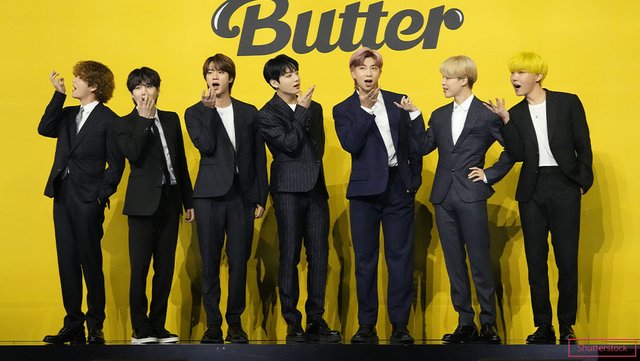 Source
On October 9, 2016 , they released the music video for my favorite song
Blood, Sweat & Tears
I can really relate to all the words. Although most of it is in Korean, I took time to watch the music video with the lyrics translated and realised that its basically how my life was some years ago.
Among the seven members, my favorite is Jungkook. He is the most handsome and most beautiful guy I have seen. Though he is the youngest, he stands out more than the others.
Its my opinion though.
| MEMBER | KEY ROLE |
| --- | --- |
| RM | Main Rapper , leader |
| Jin | Vocalist , visual , oldest member |
| Suga | Lead Rapper |
| J-Hope | Lead Rapper, Main Dancer |
| Jimin | Lead Vocalist, Main Dancer |
| V | Vocalist |
| Jungkook | Main Vocalist, Lead Dancer, Sub Rapper, Center/ Face of the Group |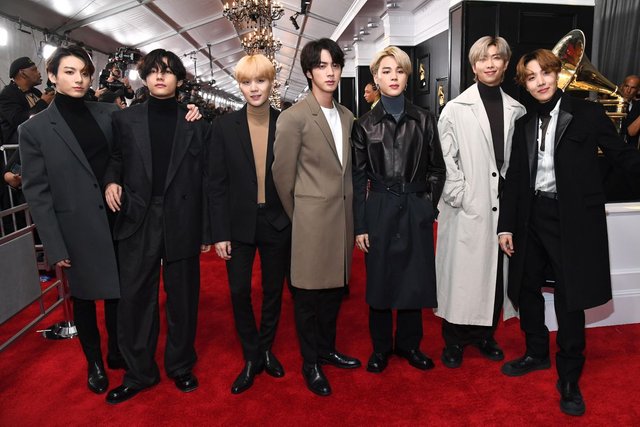 Source
BTS at the 2020 Grammys
I love the BTS so much because their lyrics focuses on personal and social stuff, it touches on the themes of mental health, troubles of school-age youth and coming-of-age, the journey towards loving oneself, and individualism. And all these I believe are what makes an individual particularly a young adult like myself.
Thank you @steemit-network for this great contest.