[ESP|ENG] Concurso de fotografía Padres con bebés. Mi Tesoro: Mi Familia💖 | Parents with baby Photography Contest. My Treasure: My Family💖
Saludos amigos de Steemit Network! | Greetings friends of Steemit Network!😊
---
Estoy muy feliz de compartir con ustedes mi primera publicación en
#SteemitNetwork
y mostrarles el mayor tesoro que tengo en mi vida: Mi Familia. 💖
Desde hace 3 años Dios nos regaló la bendición de ser padres y tenemos a la hija más hermosa del mundo🥰, nuestra fuente inagotable de felicidad, ternura y amor, nuestra pequeña princesa Lucia.
Les voy a mostrar algunas de mis fotografías favoritas📸, de momentos muy especiales que son importantes para mí y que el solo hecho de recordarlos me hace sonreír, espero que las disfruten.
I am very happy to share with you my first publication on Steemit Network and show you the greatest treasure I have in my life: My Family.💖


For 3 years God gave us the blessing of being parents and we have the most beautiful daughter in the world🥰, our inexhaustible source of happiness, tenderness and love, our little princess Lucia.
I'm going to show you some of my favorite photos📸, of very special moments that are important to me and that just remembering them makes me smile, I hope you enjoy them.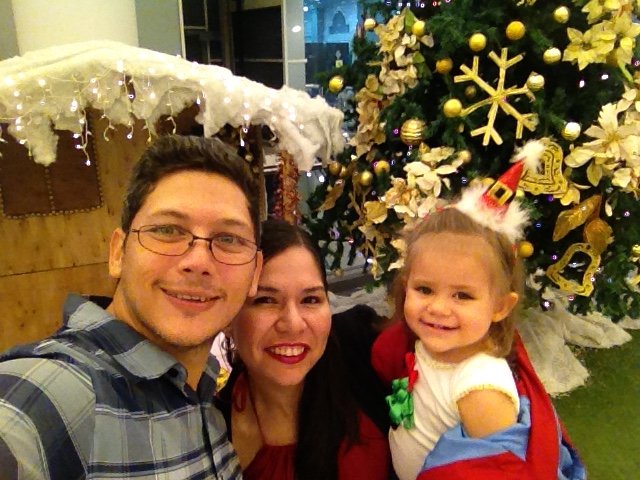 🥰Mi Tesoro: Mi Familia | My Treasure: My Family🥰
La foto anterior es una de mis fotos favoritas, fue en la navidad antes de la pandemia, Lucia tenía 1 año y medio y estaba maravillada con las luces y decoración de Navideña.
The previous photo is one of my favorite photos, it was at Christmas before the pandemic, Lucia was 1 and a half years old and she was in awe of the Christmas lights and decorations.
---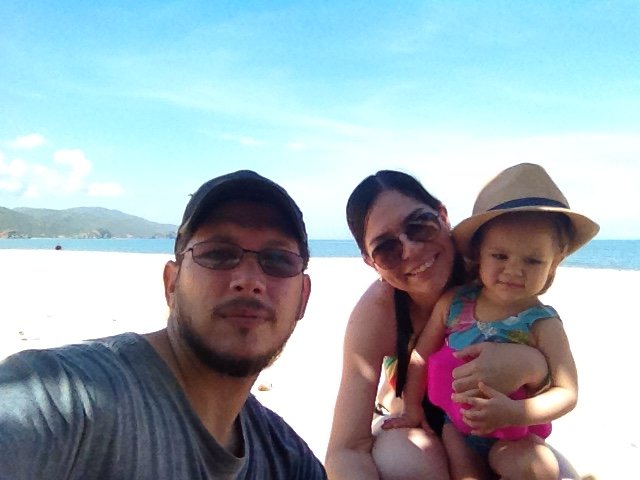 ⛱Juntos en la playa | Together on the beach⛱
Me encanta esta fotografía, fue una salida de fin de semana a la playa, Lucia al principio estaba extrañada con la arena y el mar pero luego no quería salir del agua, fue un día genial.
I love this photograph, it was a weekend outing to the beach, Lucia at first was surprised with the sand and the sea but then she didn't want to get out of the water, it was a great day.
---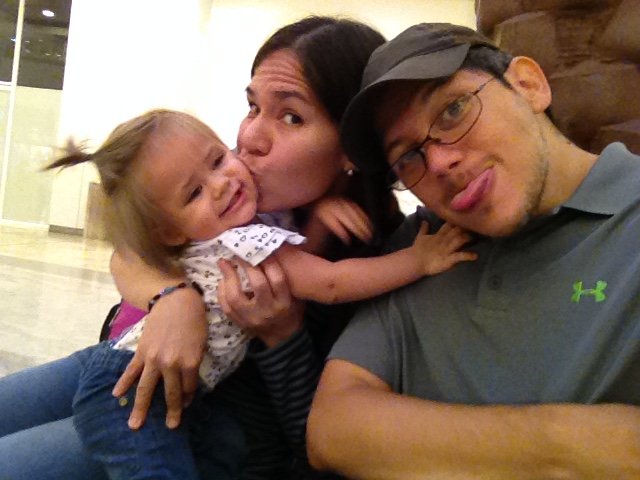 🥰Juntos de paseo | Together for a walk🥰
Esta fotografía es de cuando Lucia empezó a caminar, casi siempre la llevábamos de paseo al centro comercial a tomar un helado y a quemar energías porque desde siempre ha sido muy activa.
This photograph is from when Lucia started walking, we almost always took her for a walk to the mall to have an ice cream and to burn off energy because she has always been very active
---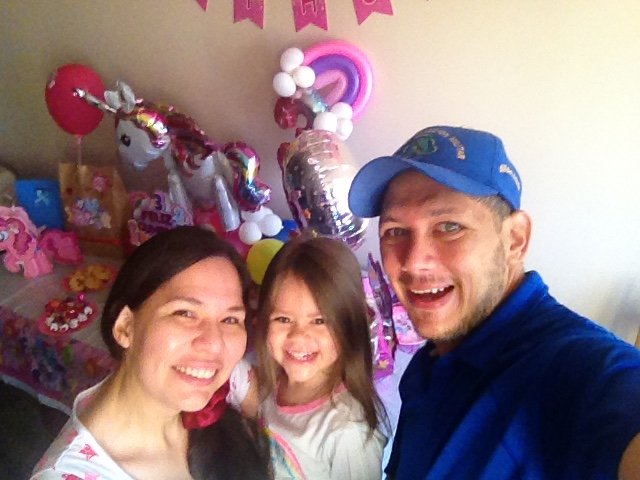 🥰Cumpleaños # 3 | Birthday # 3🥰
El día del cumpleaños de Lucia la sorprendimos con una mesa decorada de My Little Pony🦄, a ella le encanta esa comiquita y estuvo muy emocionada ese día. A pesar de estar en pandemia, nuestra princesa tuvo un día genial, compartimos los 3 en casa y fue muy lindo.
On Lucia's birthday we surprised her with a decorated My Little Pony 🦄 table, she loves that comic and she was very excited that day. Despite being in a pandemic, our princess had a great day, we shared the 3 at home and it was very nice.
---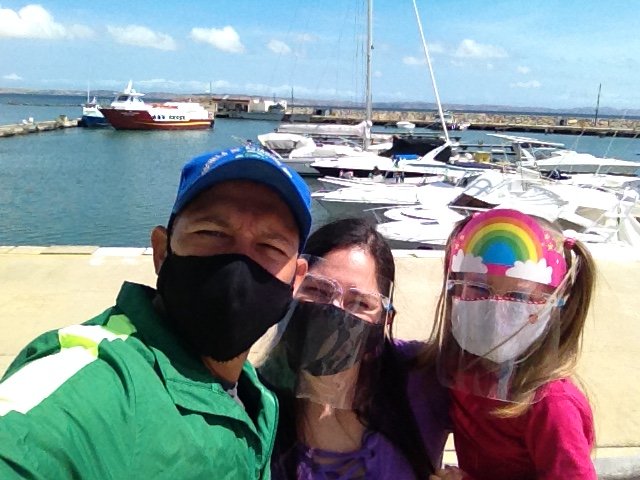 🥰De paseo en la nueva normalidad | Out for a walk in the new normal🥰
Actualmente por la pandemia hemos tenido que adaptarnos al uso de elementos de bioseguridad😷, al principio fue muy difícil acostumbrarnos, sobre todo para Lucia, pero gracias a Dios ya los usa como algo cotidiano. Esta foto es una salida en semana flexible, donde estuvimos paseando en una marina (Cumaná-Venezuela) fue la primera vez de Lucia en usar su careta facial, disfrutamos de un lindo atardecer y fue un día excelente. 💖
Nuestra hija es lo más importante de nuestras vidas, pedimos a Dios 🙏🏻que la cuide todos los días de su vida y agradecemos el privilegio de disfrutar de ella y su crecimiento. Esta fue mi participación en el Concurso de fotografía Padres con bebés, espero les haya gustado. Hasta pronto!😊
Currently due to the pandemic we have had to adapt to the use of biosafety elements, at first it was very difficult to get used to, especially for Lucia, but thank God she already uses them as something everyday. This photo is a flexible week outing, where we were walking in a marina (Cumaná-Venezuela) it was Lucia's first time to use her face mask, we enjoyed a beautiful sunset and it was an excellent day.💖
Our daughter is the most important thing in our lives, we ask God 🙏🏻 to take care of her every day of her life and we appreciate the privilege of enjoying her and her growth. This was my participation in the Photo Contest Parents with Babies, I hope you liked it. See you soon! 😊
---
Antes de despedirme, agradezco a todos los que diariamente interactúan en mi blog por su apoyo y cariño💗, especialmente a
@msharif
por crear estos concursos tan divertidos y al
#Steemit
Team y todo su maravilloso equipo por la motivación constante para todos los que hacemos vida en la plataforma. Todos son muy especiales para mí. Dios los bendiga! 🙏🏻
Before I say goodbye, I thank everyone who interacts daily on my blog for their support and love💗, especially

@msharif

for creating these fun contests and the

#Steemit

Team and all their wonderful team for the constant motivation for all of us who make life on the platform. They are all very special to me. God bless you! 🙏🏻
---
💟Gracias por tu visita! @Marcelys1💟 | 💟Thank you for your visit! @Marcelys1💟
---
Link: Parents with baby Photography Contest
---
Nota: Todas las fotos son de mi propiedad, tomadas de mi galería personal | Note: All photos are my property, taken from my personal gallery.