Weekly Steemit-network contest || talk about your favorite writer || from @sttemit-network by @shahariar1
At the beginning I wish everyone good health.
I have been reading books by many authors since my childhood.
Their enlightening advice, simple advice we get from reading books. Which inspires us all the time.
Each author has put the light of his knowledge in their book. What I read today, we, everyone is enlightened.
So I don't want to despise any writer.
I would like to express my heartfelt love for every writer.
Of all the ideal writers, I will try to highlight some of the ideal writers.
He is our national poet
Kazi Nazrul Islam.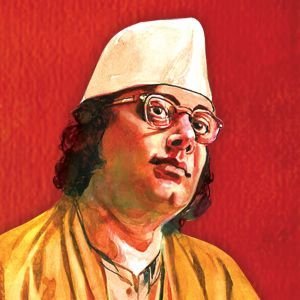 Simple
I want to show my favorite national poet to people all over the world.

In modern Bengali literature, Kazi Nazrul Islam is called a rebellious poet.
He is one of the great heroes of the subcontinent's Sadhinata movement.
His revolutionary Charan has used the goal of oppression and liberation of the oppressed masses.

And so he had to be imprisoned on charges of sedition.
Yet he did not bow to the imperialist rulers.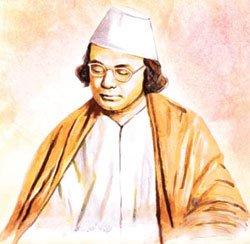 Simple
After the end of the First World War, Nazrul came to Calcutta. From there he took a great oath to serve the country through the practice of literature. His poetic life began.
He wrote a lot of revolutionary and love poets including rebel, kamalapasha, bloody mother.
The first book of poetry 'Agnibina' was published in 1922 and then one after another various books of poetry written by him were published.
Birth:
This great man was born in 1899.
Appearance in literature:
Nazrul appeared in Bengali literature in 1919.
He died on 29 August 1986.
This poet of humanity himself has said that he is the poet of all people of all times in all countries. However, the government of Bangladesh has declared Nazrul as the national poet of Bangladesh and has accepted him as its own.
Poet, lyricist, composer, playwright, storyteller and novelist, this immortal literary creator will live forever in the heart of Bangladesh, in the heart of Bajnali.
I take refuge in him with a humble heart.
Thank You
Please Support me
@steemcurator01