FIRST COPPERHEAD ON OUR HOMESTEAD THIS YEAR!!!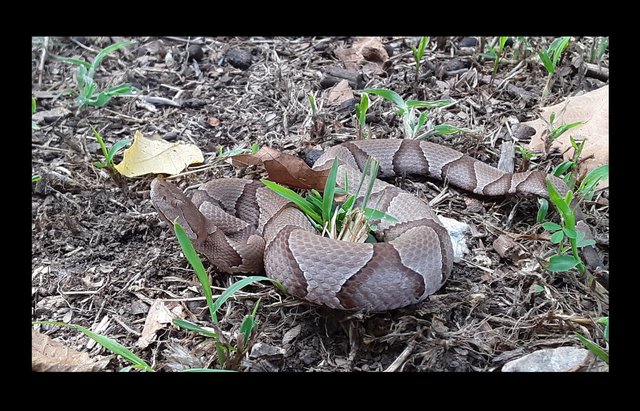 Looks at what Red-Pepper found today.
Honestly, I'm not even sure how she saw it. It was a small venomous Copperhead that was slinking through a board pile that we have. She saw it from about ten feet away, and gave me time to capture it. Can you even see it in this picture?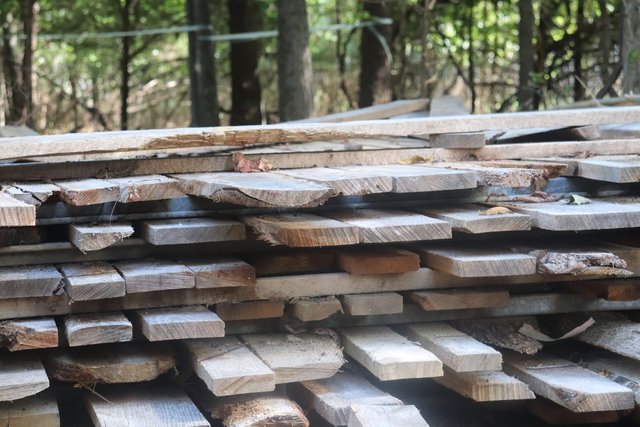 On the bright side, it's the only one we've seen on our property this year... and we caught it! I'll be relocating it soon, so it'll be far from people and still able to enjoy a life. Here's some photos of this impressive little creature.

A LITTLE COPPERHEAD - PHOTOS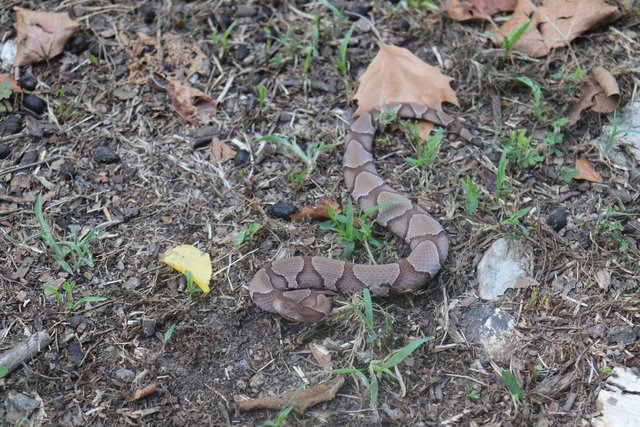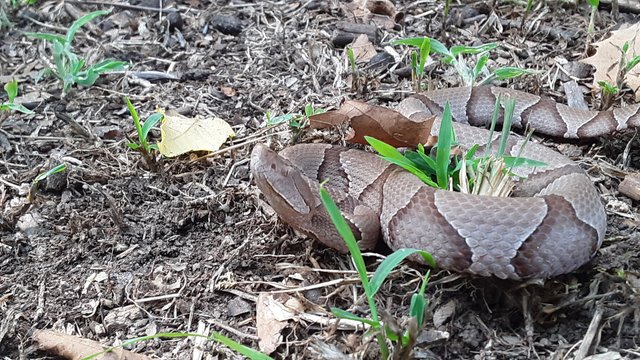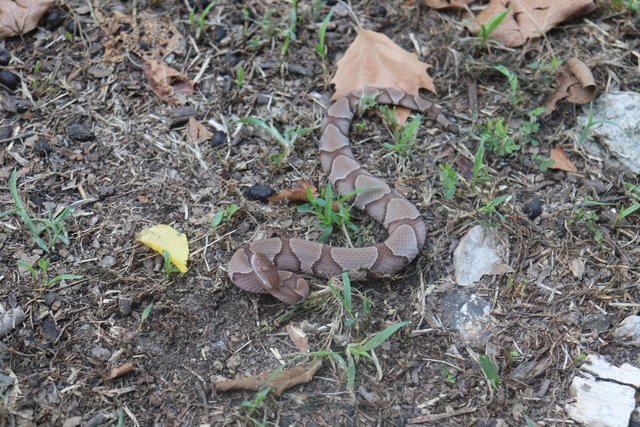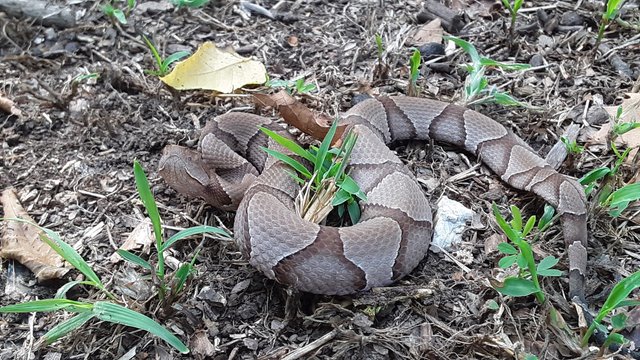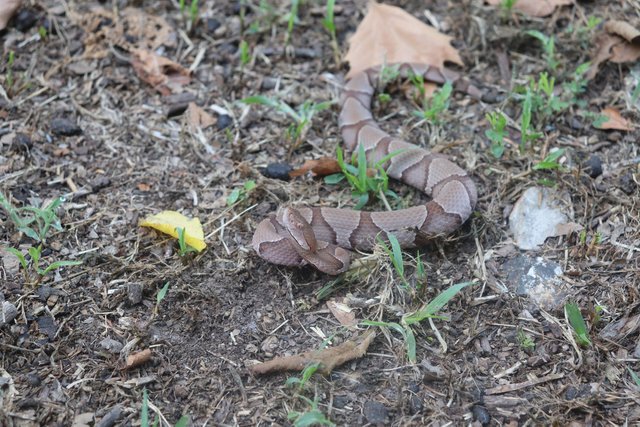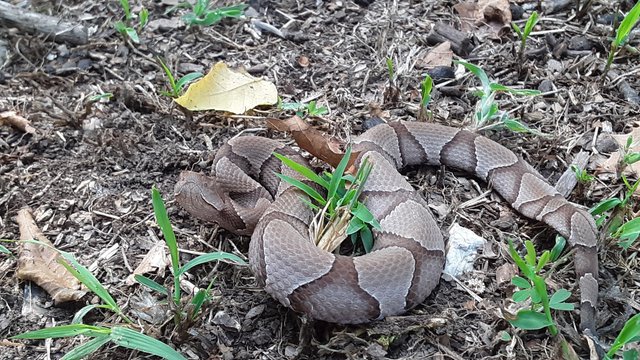 Until next time…
Make today special!
---