Introducing Crafty Affair - A Community For Creative DIY'ers And Homemade Crafty Affairs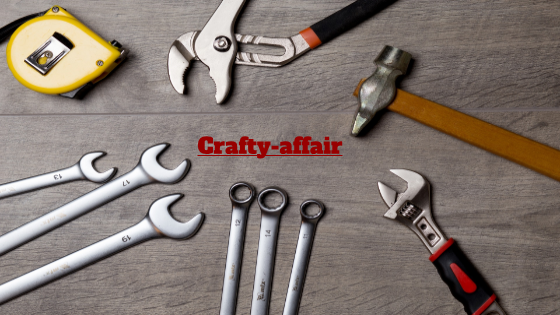 It is with joy we introduce ourselves to the Steemit platform and its amazing community.
Crafty Affair is a community built on the Steem ecosystem for DIY'er (do it yourself) and handmade crafts. We realize the DIY space is massive with people doing amazing things with their hands ranging from outdoor furniture, paper towel holder, handmade masks, gardens, and even car repairs. We realize it will be ideal to have a community here on the Steem ecosystem where DIY'ers can call home, make new friends, and ultimately get rewarded for their undervalued crafts.
We believe in the potentials of Steemit as the number 1 blogging platform in the crypto space. It is, for this reason, we'll be putting in the hard work to bring back more activities using this community as a tool to bridge both the outside world and the blockchain space all in one place. It is our utmost desire to get support from Steemit Inc to make this community/project take Steemit to the next phase.
Interestingly, we have already created our Steemit Community Page upon which DIY'er can pot from and get rewarded for their craft. Also, DIY'ers are free to add our tag #crafty-affair as one of their tags in their posts.
In the coming days... we'll be setting up a discord server so DIY'ers can interact about the projects they are working on.
We hope to get a positive response from Steemit in an attempt to make the world a better place for all.
Until Next Time