How I create a GIF scene of my Own Drawings
Hi there,
Hope you all are fine.
Here I am Participating in weekly contest by @build-it.
I am not a good teacher at all HAHA, But I am sharing the steps How I create a GIF ANIMATED SCENES of my Drawing.
Here You can see my Drawing/illustration (still Image) POST
And I will share the Steps How I create this GIF SCENE of my drawing.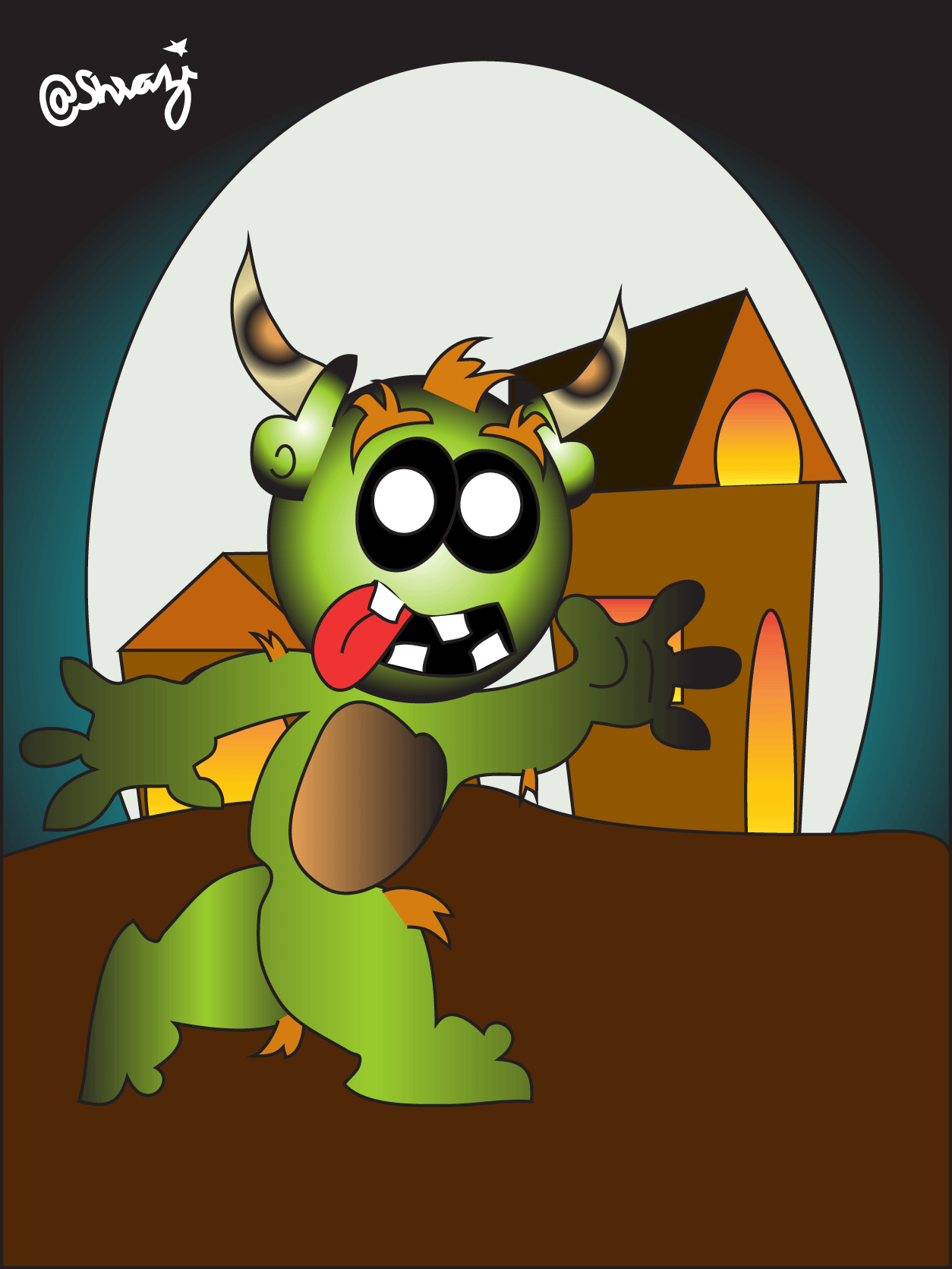 I have one move of the Monster and I edit him using ADOBE ILLUSTRATOR CS6 and make another move by moving his front hand and leg backward and move backward to Front. And just move his head and tongue position and here I have both LEFT RIGHT steps of the Monster.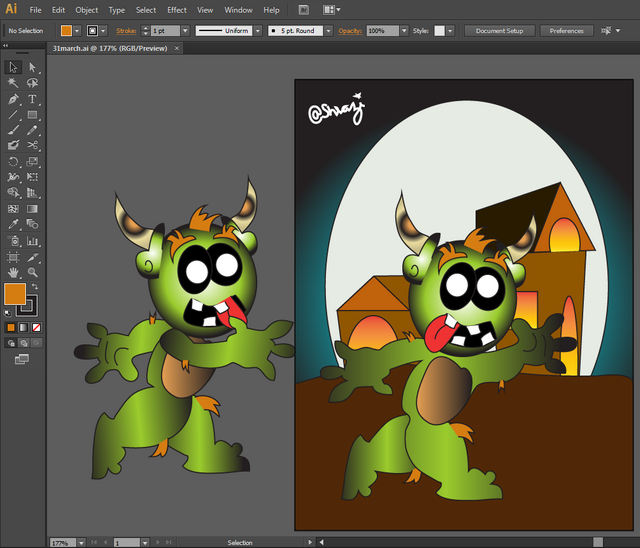 Here You can see Both in PNG format.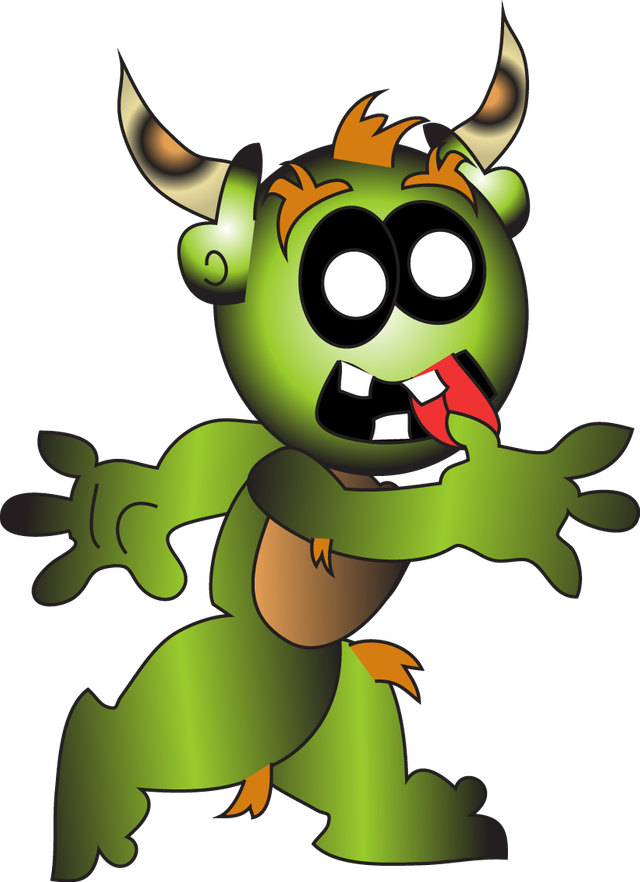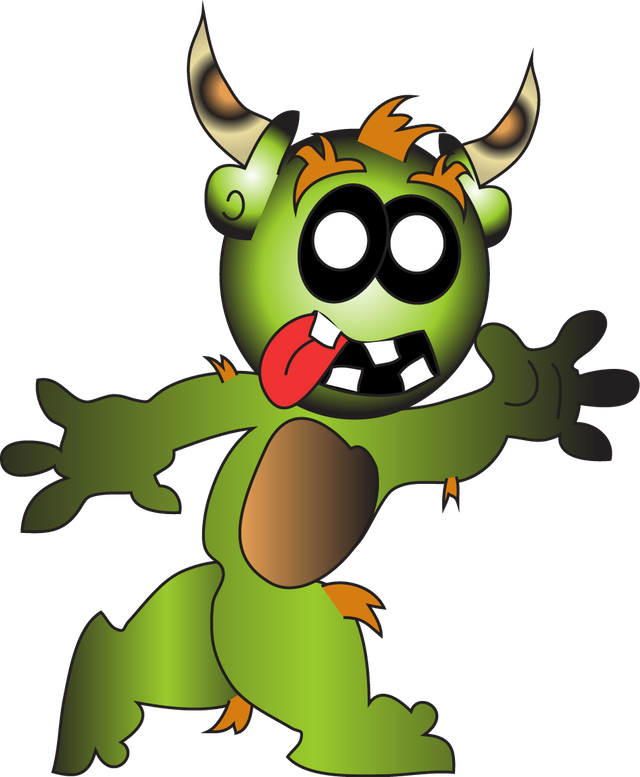 Now I reflect both of his action so I get total 4 movements of the Monster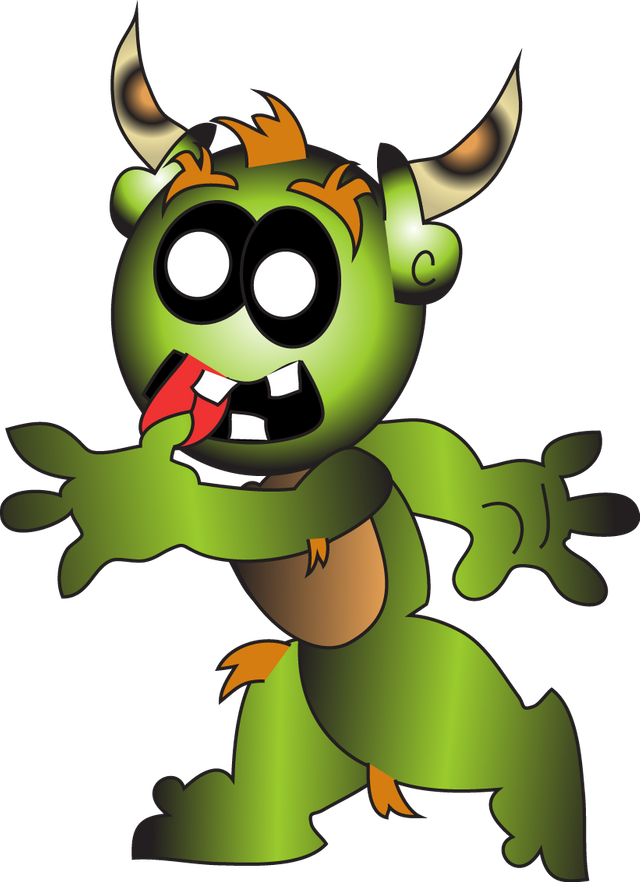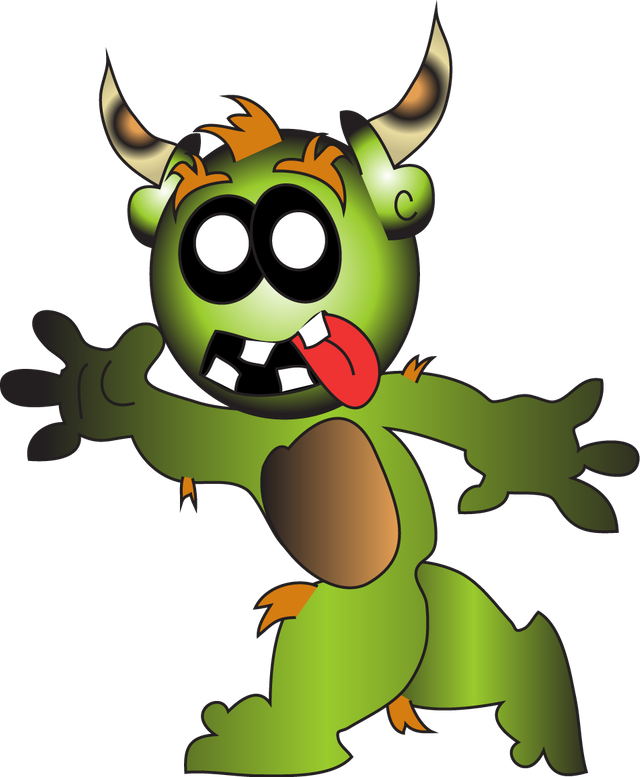 After getting his four moves I open ADOBE IMAGE READY 7.0 and
Paste Backgroun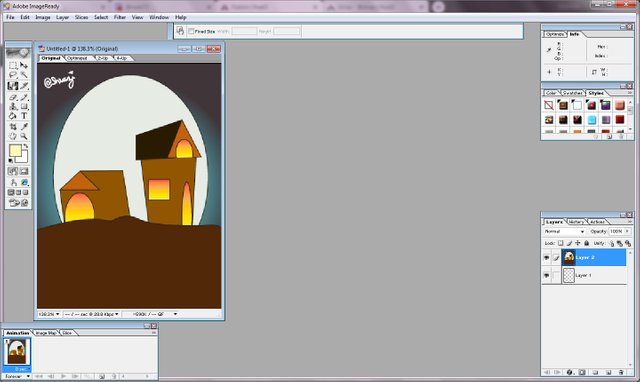 Paste all four moves one by one and I have 5 layers as you can See BLUE LINE MENTIONING at bottom right.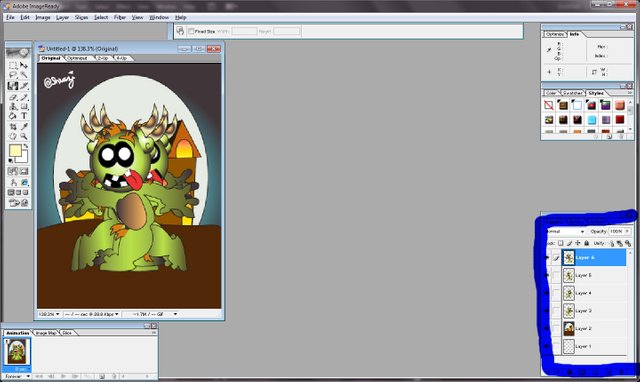 Now setting monster move to one side As I have two moves so I just copy 1st one by pressing (CTRL + J) and with three moves complete one side walk of the Monster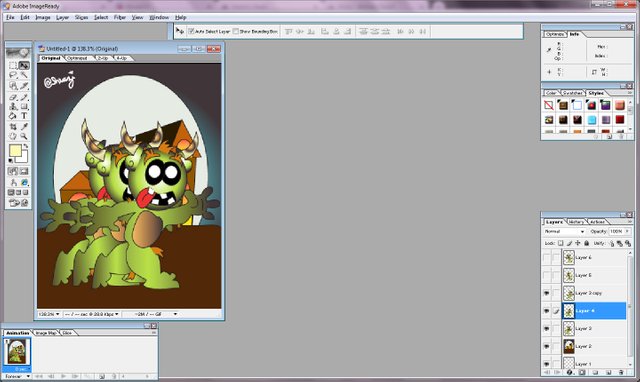 Now I do the same with other side walk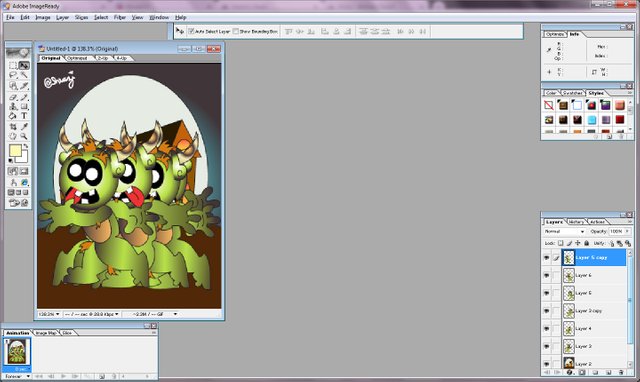 Than I set my frames and its speed, check the bottom left I mention with BLUE LINE and put monster action as it looks he is walking in front of HORROR HOUSE. As you can see the First GIF IMAGE of this post as My Final piece of work.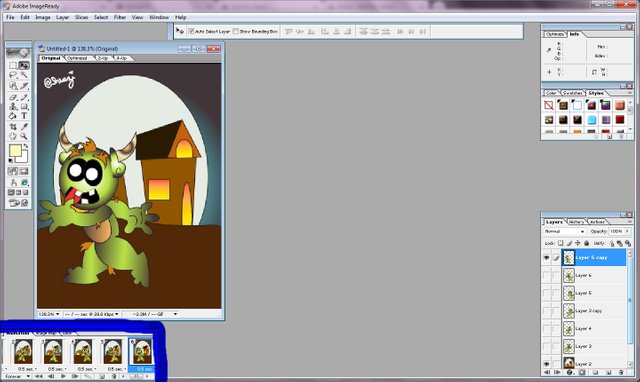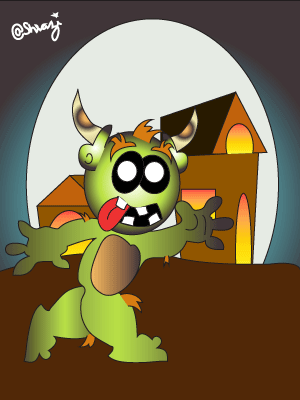 Hope You understand how I create GIF ANIMATION SCENE of my drawings.
Thanks for the VISIT.