CONTEST #16 - INTERVIEW YOUR FAVORITE NATIONAL PLAYER by chaalee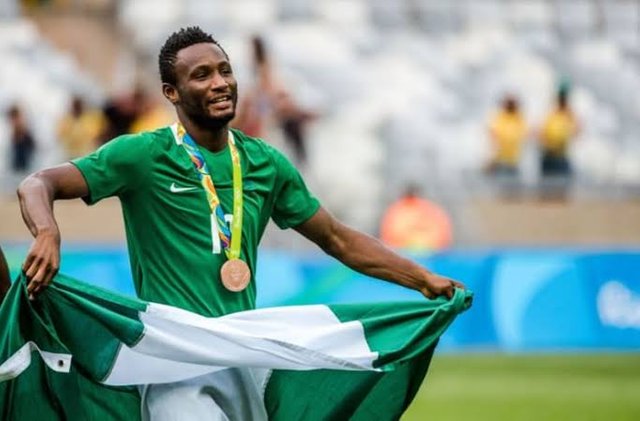 source
Hi guys, hope you all are doing well....
Today, I'm going to be interviewing my favourite national(Nigeria) footballer.
Stay tuned and feel relaxed.
So, My name is chaalee, and I will be interviewing my favourite national player, Mikel Obi, former Chelsea mildfielder.
---Hello guys, I'm in the house tonight with one of our most respected player, Mikel Obi.
Okay viewers, let's get started.
Me: Hello Mikel, how are you tonight?
Mikel: I'm cool and happy to be here. Thank you very much.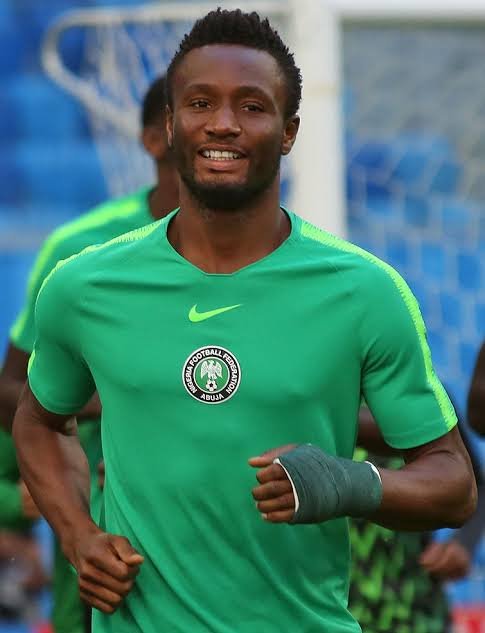 source
Me: Ooook... Okay... That's good to hear. So tell us Mikel, how did you start your football career? Tell us about your entry into football.
Mikel: wow!!! I have to go back from how I started, far far days. Well, it all started when I was just 12. The Pepsi scouting team picked more than 2500 of us into their football academy. I was later opportunned to play for plateau United. I later moved to Lyn in 2004, at the age of 17. After two years, I was moved to Chelsea where I played for 11 years before moving to Tianjin TEDA(Chinese team) in 2017 and I met a lot of professional footballers.
After some time, i was on loan to Middlebrough before I........ Ehmmmmmm yeah. I Was moved to Trabzonspor for free. Though, I'm currently playing for Stoke city.
Me: wow!!! That was really long and good. So, why did you decide to go into football?? Don't you have a dream of going to school and becoming a well learned graduate?
Mikel: As a little child, I have never dreamt of anything else aside from playing football. This was what I was born to do...
Me: So, do you consider yourself a successful man?
Mikel: Oh yes!!! Very well. I can really say that I'm very well successful in life. I have set u p some goal in life which I have achieved a lot of them through football. Honestly, the football is a great blessing.
Me: How would you former boss(es) describe you??
"Mikel:* Well, I can only say it's left to them. You know, I can't characterize myself now, but I really think everyone is pretty cool with one another. I've been in good times with all my bosses and never had any hard times with any of them.
Me: A nice one there Mikel. Tell us more about some challenges and disappointments you have encountered in this career.
Mikel: much challenges in line. First, my first professional team(Chelsea) never gave me enough time to build myself. I played fewer games and hard less chances to show it on the pitch. I also faced some national challenges from my country. They never value football, which made it very tough for us to coup on.
Me: Have you ever had problems with a fellow teammate?
Mikel: Not really, I never had a problem with any of my teammate.
Me; Tell us what you've learned in football.**
**Mikel: A lot. How to be patience, made a lot of friends, how to handle complex situations and lots more.
Me: Tell me about a time when you had to make a decision without all the information you needed. How did you handle it As Football Player? Why? Were you happy with the outcome?
Mikel: In many scenarios, you will not have all the information needed. The key is to make the best possible decision based on what you deem to be a sufficient amount of information.
Most decisions we make as footballers is based on little or no information about current situation.
Me: As a footballer, do you have a person you're looking up to? Like you football idol.
Mikel: Yes I have two, pele and Cristiano Ronaldo. They inspire me a lot.
Me: Do you consider yourself a team player??
Mikel: Of course yes. Who would say no to this? None actually.
Mikel: How do you measure success?
Mikel: I'm able to set realistic, yet aggressive goals that pushed me and I'm able to achieve them, I've gone the extra mile on everything I do, satisfying both coach and teammates.
Me: So, what are your aspirations?? future aspirations??
Mikel: I'm 33 and I still have some few years to play. I still want to do somethings in life, something very tangible.
Me: Tell us more about your retirement plans.
Mikel: I'm gonna be playing a little more before retiring from football. Currently, I have retired from national team, that's how gradually the retirement should go.
Me: Okay thank you very much Mikel Obi for staying with us to the end. Also, thanks to you all my audience.
It was really a peaceful interview with Mikel Obi.