The strange case of European referees and Italian teams (with video animation) - Lo strano caso degli arbitri europei e delle squadre italiane (con video-animazione) [ENG-ITA]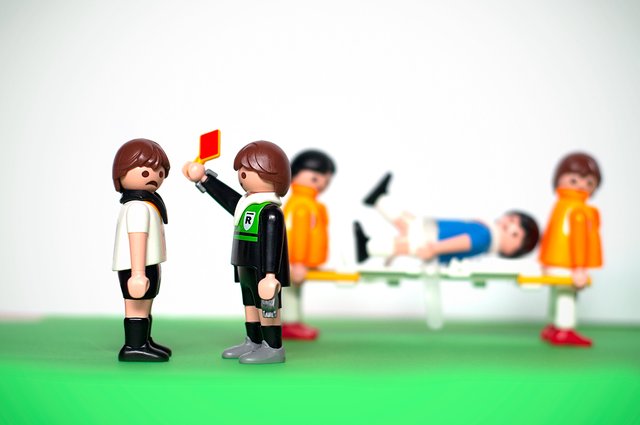 Photo by Daniel Novta (Flickr), CC BY 2.0
English version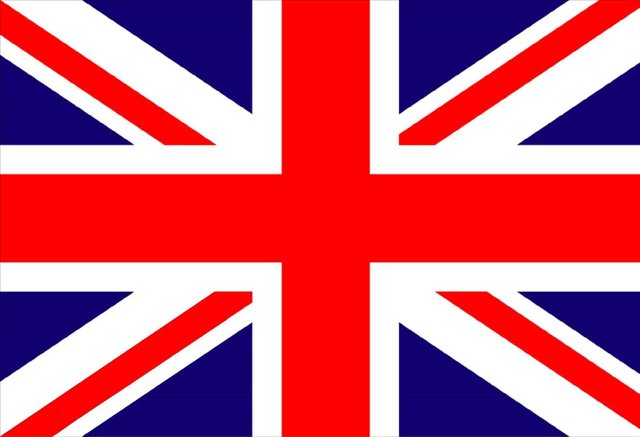 Dear friends of World Of Football,
The sending-off that last night condemned Atalanta to play against Real Madrid with ten players from the 17th minute of the first half, in the first leg of the round of 16 of the Champions League, is one of the most glaring refereeing errors of recent years.
The German referee Tobias Stieler was responsible for a decision bordering on the grotesque, for those who know a little about the rules of the game of football, when he considered deserving of a red card the foul of Freuler on Mendy, which occurred outside the box, at a considerable distance from the goal and after, among other things, a first control of the ball oriented towards the outside.
The pair of commentators on Italian TV, as well as on the major Spanish sports news sites, showed their astonishment at the decision, which in fact distorted the match and affected the chances of Atalanta to qualify. It is incredible that not even the VAR officials had anything to object to the decisions of Stieler, who for the good of European football I hope not to see him referee more matches of this importance.
After Juventus and Lazio, rightly defeated but certainly not helped by the refereeing in their respective matches, Atalanta is the third Italian team clearly damaged by refereeing decisions in this round of European competitions, and this seems even more strange if you consider that it is an Italian, Roberto Rosetti, the referee designator who succeeded another son of Italy, Pierluigi Collina.
In other words, Italy has been in charge of refereeing in European competitions since 2010, yet there have been many recriminations over the years, with the refereeing of Skomina in Roma-Liverpool in 2018 and Çakır in Real Madrid-Juventus in the same year acting as the tip of a quite mysterious iceberg.
Not wishing to believe in any kind of conspiracy, nor even less in the bad faith of referees, the solution may be sought in psychology: could it be that a sort of reverse compensation is triggered in the match directors who, in order not to show favouritism towards their superiors, induce them to choose, when in doubt, against Italian teams?
We will see from now to the end if, for those teams that manage to survive, the wind will change as the season goes on, but, as explained very well this morning by sports journalist Ivan Zazzaroni
We want to remind Uefa that we are very good at eliminating ourselves on our own, we don't need the help of referees...
Let's laugh about it, after all football is just a game.
---
Versione italiana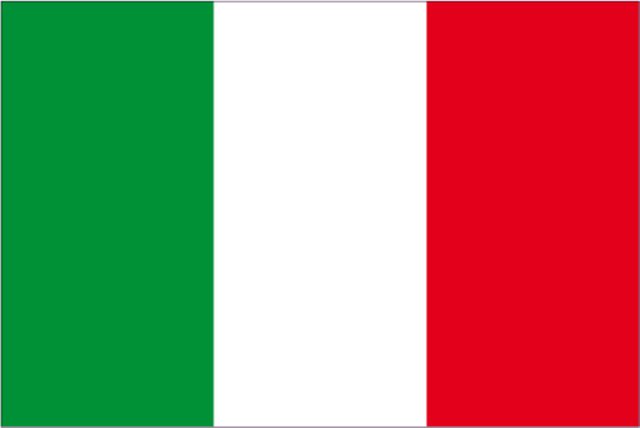 Cari amici di World Of Football,
l'espulsione che ieri sera ha condannato l'Atalanta a giocare contro il Real Madrid in dieci uomini a partire dal diciassettesimo minuto del primo tempo, nella partita valevole per l'andata di finale degli ottavi di finale della Champions League, è uno degli errori arbitrali più clamorosi degli ultimi anni.
L'arbitro tedesco Tobias Stieler si è reso infatti responsabile di una decisione ai limiti del grottesco, per chi conosce un minimo il regolamento del gioco del calcio, quando ha valutato meritevole di cartellino rosso l'intervento di Freuler su Mendy, occorso fuori area, a considerevole distanza dalla porta e in seguito tra l'altra ad un primo controllo della sfera orientato vesro l'esterno.
La coppia di telecronisti della TV italiana, così come è capitato anche sui maggiori siti di informazione sportivi spagnoli, ha dimostrato tutto il proprio stupore per il provvedimento, che ha di fatto falsato la partita condizionando peraltro le possibilità dell'Atalanta di centrare la qualificazione. Incredibile come nemmeno gli addetti al VAR abbiano avuto nulla da obiettare sulle decisioni di Stieler, che pe ril bene del calcio europeo mi auguro non vedere arbitrare più partite di questa importanza.
Dopo Juventus e Lazio, sconfitte meritatamente ma non certo aiutate dalle direzioni arbitrali nelle rispettive partite, l'Atalanta è la terza formazione italiana palesemente danneggiata dalle decisioni arbitrali in questo turno di competizioni europee, e ciò appare ancora più strano se si considera che è proprio un italiano, Roberto Rosetti, il designatore degli arbitri che ha succeduto un altro figlio del Belpaese, Pierluigi Collina.
In altre parole l'Italia è con i suoi rappresentanti, fin dal 2010, a capo della scelta degli arbitri nelle competizioni europee, eppure molte sono le recriminazioni succedute negli anni, con gli arbitraggi di Skomina in Roma-Liverpool del 2018 e di Çakır in Real Madrid-Juventus dello stesso anno a fare da punta di un iceberg piuttosto misterioso.
Non volendo credere a nessun tipo di complotto, nè tanto meno alla cattiva fede degli arbitri, la soluzione può essere ricercata nella psicologia: può darsi che nei direttori di gara scatti una sorta di compensazione al contrario che spinga, per non mostrare favoritismi nei confronti dei propri superiori, iinduca a scegliere nel dubbio in maniera contraria alle formazioni italiane?
Vedremo da qui alla fine se, per quelle squadre che riusciranno a sopravvivere, il vento cambierà nel proseguimento della stagione, ma, come spiegato molto bene questa mattina dal giornalista sportivo Ivan Zazzaroni
Vogliamo ricordare all'Uefa che siamo bravissimi ad eliminarci per conto nostro, non abbiamo bisogno degli aiuti degli arbitri...
Ridiamoci su, in fondo il calcio è solo un gioco.


Image created on www.canva.com website, free of copyright