CHELSEA vs LIVERPOOL - Premier League Gameweek 2 (GW2) - Analysis
PRE-MATCH STATISTICS
---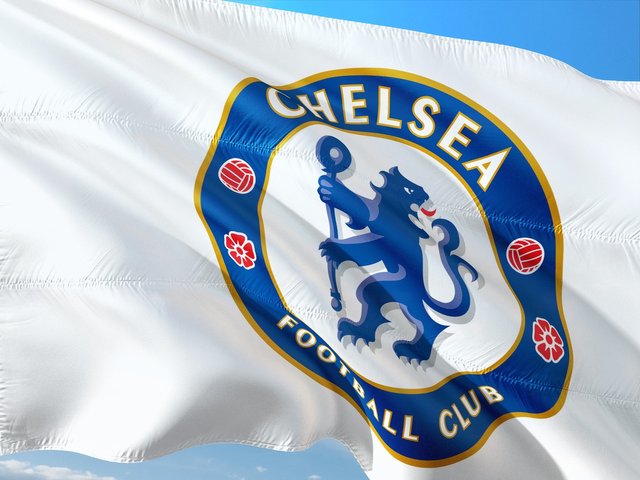 pixabay
Matchday at the Stamford Bridge
---
It's safe to say both teams had a pretty dramatic start of the season. They both won their debut matches but Liverpool was in a much better form campared to Chelsea. A 1-3 win for chelsea is a solid 3 points on the board for them but what made their actual performance a big deal was their signings this summer (over £220).
---
That is over 3× the spendings of Man City alone. And as you may already know, Man City is amongst the top spending clubs. They even had some very serious issues with FFP (Financial Fair Play) due to the pumping of Sheikh Mansour's airline funds into club expenditure.
---
Liverpool's Jurgen Klopp recently said during an interview that chelsea could get world class players but does not mean they will play a world class game. It's about how they fit together as a team. I really expected a rebuttal of some sort but Lampard just responded saying, he has always repected Klopp and that hasn't changed. I guessed the rest was reserved for the actual game after the banter.
---
ACTUAL MATCH STATISTICS
Both teams had a strong start during the first half with none significantly surpassing the other. There was just a single shot on target within the 45 minute span from the liverpool side.
---
The game changer to me was not necessarily the red card, but how chelsea delt with it on the field. Lampard substituted Kai Havert for Tamori which was smart considering the fact that Kai is not yet abreast with Clesea's style of play.
---
Players gave up too quickly with the countless dropping backs after Mane's second goal. The only real efforts I saw were initiated by Werner.
---
Timo Werner has shown versatility as he was able to cope with Brighton's defensive presure as well as that of Liverpool. On top of that, he won Chelsea a penalty which Jorginho failed to score. Werner should have kicked his thing as keepers are gradually becoming acquainted with Jorginho's style.
---
Thiago had a pretty decent debut at the Stamford Bridge following Henderson's substitution from the park. I always had my respect for him through the way he developed himself under Guardiola, Jürgen Klinsmann as well as Hansi Flick. His hardwork has really paid off since he's now a world class midfielder right now. He gained control over the midfield which led to the second goal upon arrival.
---
The first goal from Sadio Mane was due to a hundred percent teamwork. This was the main reason why Liverpool won the league last season as no other team did it better. City was good as that but lacked proper defense. Maybe Aké would help them out.
---
However the second goal was entirely Kepa's fault. When faced by two top tier forwards (Mane and Firminho) with no denfenders to assist you, the best choice is to clear the ball. Lampard has made it official he would be starting Cabalero in their next match against West Bromwich Albion. He might be on the bench for a while.
FINAL RESULTS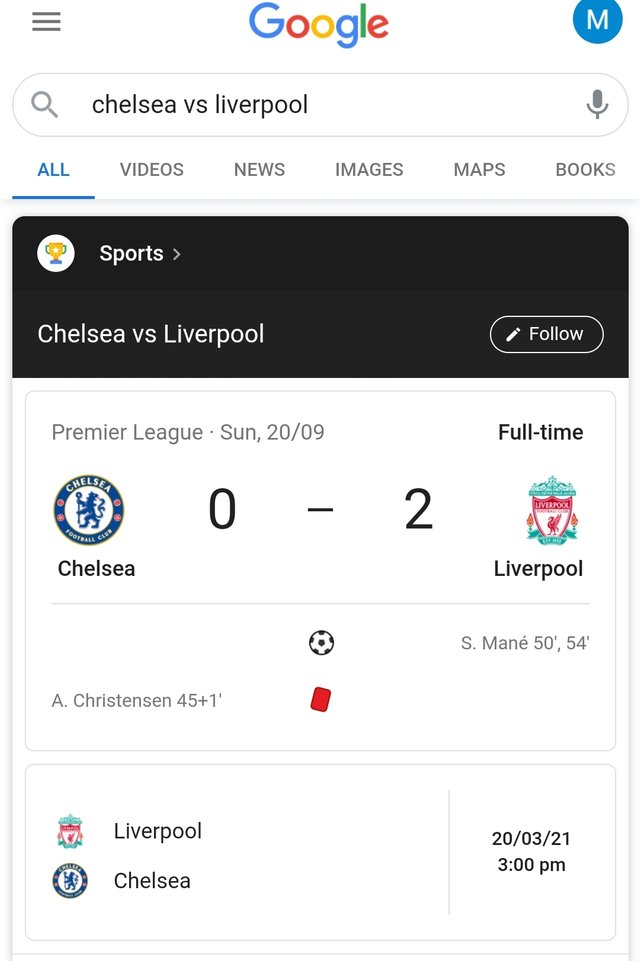 Google Screenshot
Chelsea had a couple injured key players so this result (0-2) was not absolutely terrible. I'm anticipating a good game for them vs West Bromwich Albion. Kante has proven to be in good form this season and we'll see the likes of Silva and Ziyech as well. It's going to be awesome.
---
Thank you for your attention. Thoughts and contributions are welcome in the comment section.