MAN UNITED FACES BRIGHTON : CAN THEY TAKE THIS ONE HOME?
In order to make a solid prediction about this match face-off, we need to first consider certain things. Both teams lost their debut matches and both teams showed signs of promise in their upcoming matches.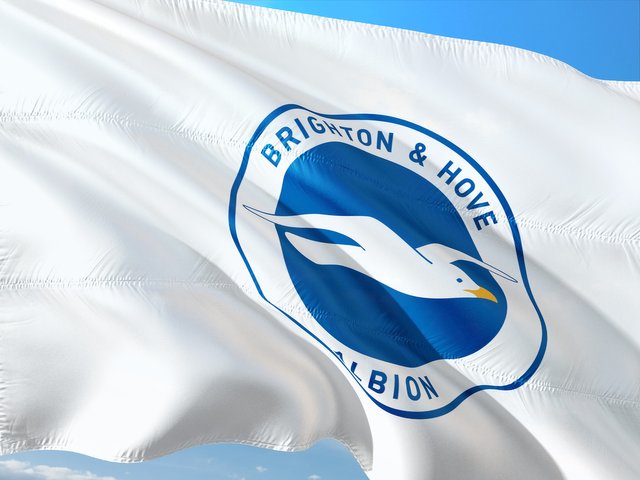 pixabay
---
Out of all the gameweek one performances I saw so far, the Brighton match impressed me the most. They played soccer at the highest order with their quick tiki-taka passes. Defense was quite strong in both center back and full back positions. They one thing that led to their lost was a goalkeeper error as well as a defensive error. Of course, it is a game of football and we are always likely to see such happenings.
---
PLAYERS TO WATCH
There were many solid counter attack plays as well as some build-up plays from Brighton, with key individuals playing a massive role in building the momentum. Similar thing was exhibited againt Newcastle which made them victorious with a 3-0 win. Here are some players to look out for;
---
Tariq Lamptey; This 19 year old former Chelsea "bench" player definitely looks solid in the right back position. His defensive plays are spot on and very rarely commits a foul. Another thing I noticed was that at times he plays overlapping most of the time. This definitely favors him as he's also fast. He's definitely the defender to beat.
---
Neal Maupay; This forward might have the highest pressing ability we might see in a forward during this game. No defender tries to keep the ball too long when he's on high press and it's definitely a no go for keepers as well. He also has a high goal scoring ability which compliments his position as a forward.
---
MY PREDICTED LINE UP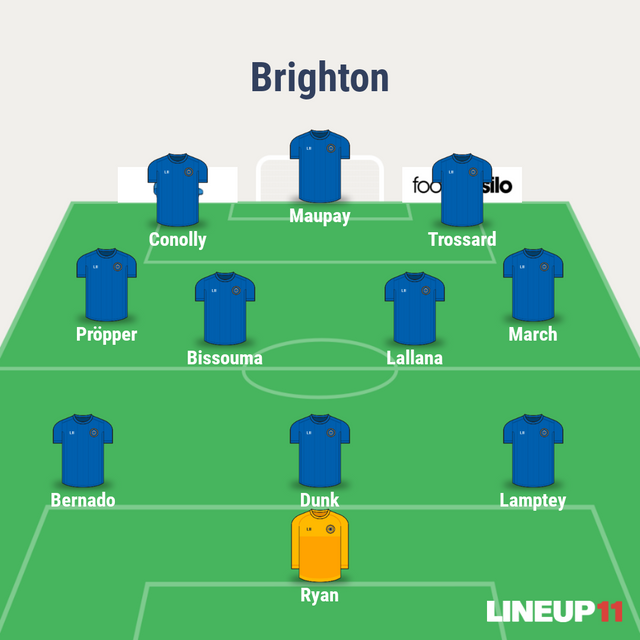 Made with "line up 11" app
---
MANCHESTER UNITED
---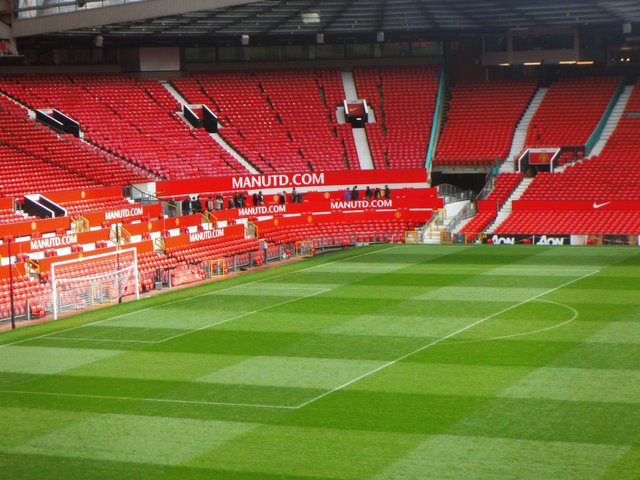 pixabay
With their debut match lost, the boys from the Old Trafford are definitely out for blood. I think most of their downfall was based on managerial decisions. Daniel James was not in good form, neither was Rashford nor Lindelof. I always say this, the selection should nkt be based on how much you are being paid weekly. At least Alexis Sanchez did not make the lists when he was there because lf that.
---
During United's debut match, things startedto look good upon the arrival of Greenwood and their latest signing Van De Beek. Initially, people thought it was Brunk Fernandez who was all over the place but a critical look and you would notice the players just were not positioning themselves well.
---
PLAYERS TO WATCH
Bruno Fernandez; Come on, I don't really need to tell you why he is the one to watch do I? He was the one to basically "revive" the club upon his arrival and led them from around tenth to the 3rd position on the Premier League table. He is the one to beat in this squad as he has proven to be the playmaker and the back bone of the team. I'm certain of a goal/assist from him.
---
Mason Greenwood: This youngster is on top form and scores unimaginable goals when the team needs it. Whenever you call on him, he answers and dilivers something special. I expect to see him on the starting lineup since he also did well when he was substituted in. I think we can expect a goal from him as well.
---
Van De Beek: The latest signed player of Manchester United seems very hungry for goals. He only played for about 25 minutes during his debut at the Old Trafford when he was brought in. I think it's safe to say that all the fuzz Unkted fans were making have a genuine backing with such a talent. I had seen him play on countless occasions for Ajax Amsterdam but quite frankly, I didn't think he would be a good fit for Man United. He has definitely proved me wrong. He should definitely start.
---
MY PREDICTED LINE UP
---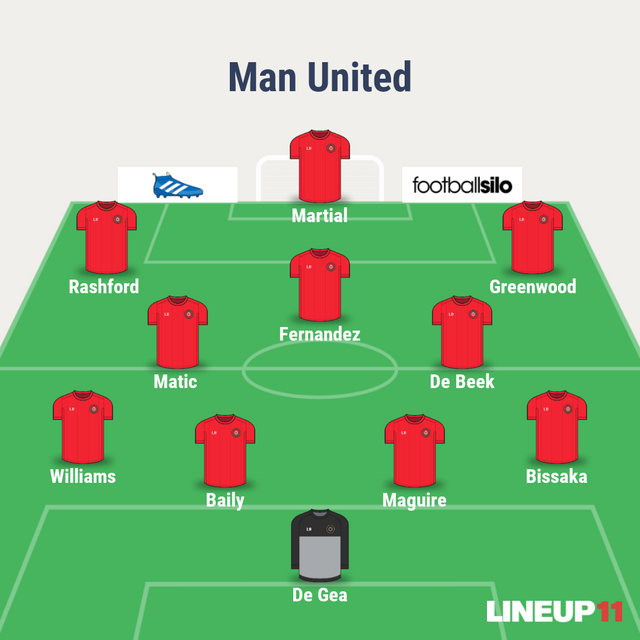 Made with "line up 11" app
---
I think Man United could win this considering how bad they want this. But then again it all boils down to the managerial choices of Ole Gunner.
---
Thank you for your attention.