CONTEST #16 - INTERVIEW YOUR FAVORITE NATIONAL PLAYER / Entrevistando a Tomas Rincon (Esp/Eng).
Tomas Rincon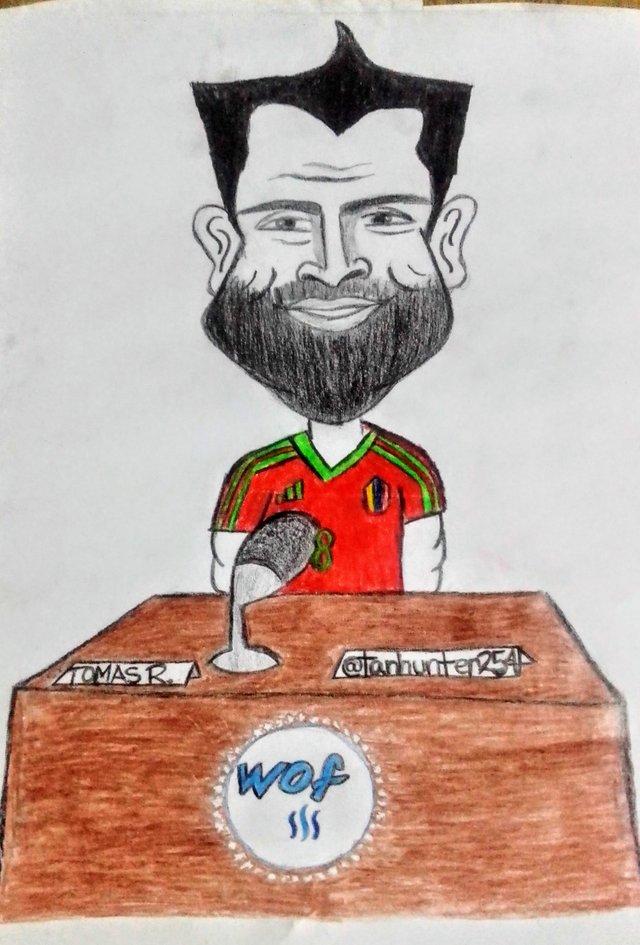 Tomas Rincon Il capitano . Own drawing, made by: @tanhunter254
Mediocampista capitán de la selección Venezolana de 33 años y jugador de el Torino Fc de la Serie A de Italia.
Midfielder captain of the Venezuelan national team, 33 years old and player of Torino Fc of the Serie A of Italy.
---

---
Step by step.
---
---
---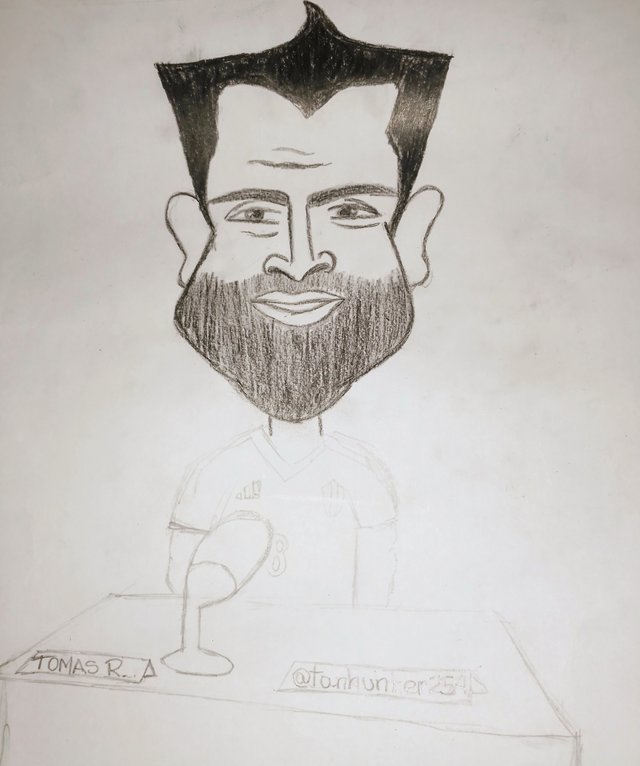 #1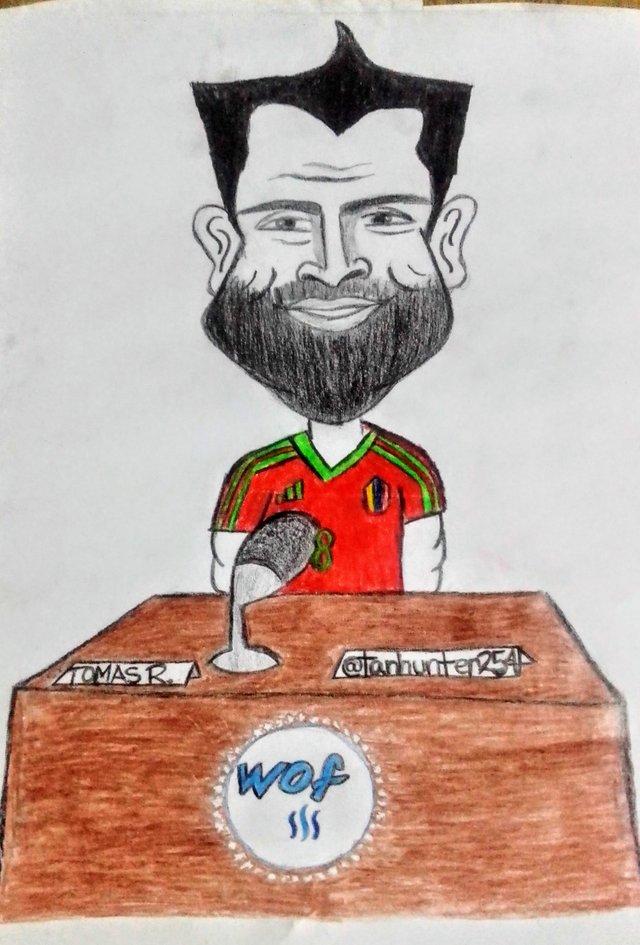 #2
---
Buenas noches amigos les reporta @tanhunter254, esta semana en el campo @Worldoffootball entrevistamos a el Tachirense Tomas Rincon capitán de la selección Vinotinto .
Good evening friends @tanhunter254 reports, this week in the field @Worldoffootball we interviewed the Tachirense Tomas Rincon captain of the Vinotinto national team.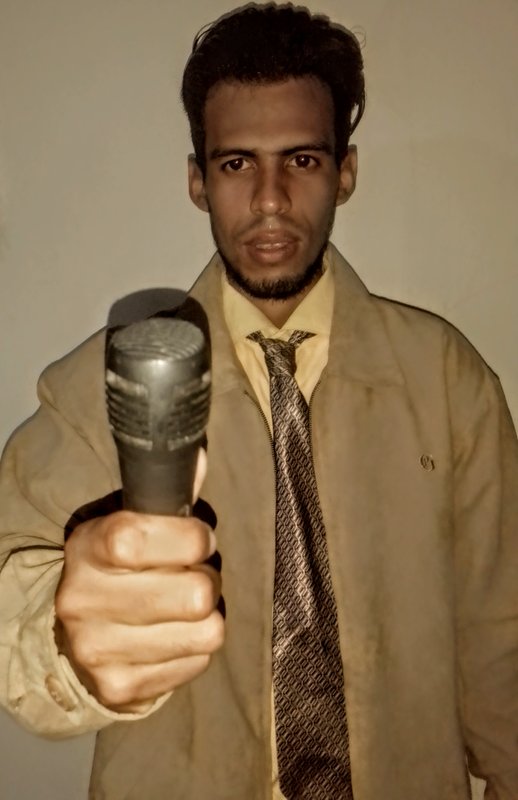 Reportero/Reporter: @tanhunter254
Como fue tu primera experiencia con la selección absoluta?/ How was your first experience with the senior national team?
---
Mi primera experiencia en la selección nacional venezolana fue un sueños hecho realidad, aunque ya había pasado por las categorías inferiores de la selección, llegar a vestir la camiseta de la vinotinto absoluta es algo que no se compara, durante esa experiencia mi corazón latía con fuerza y pasión.
My first experience in the Venezuelan national team was a dream come true, although I had already gone through the lower categories of the national team, getting to wear the shirt of the absolute vinotinto is something that does not compare, during that experience my heart was beating with strength and passion.
---

Que equipo recuerdas con amor y sentimiento? / Which team do you remember with love and feeling?
---
En mi etapa formativa pase mucho tiempo en el Union Atlético Maracaibo, aunque tengo sentimiento por el club, un equipo que se ha robado mi corazón ha sido el Deportivo Táchira FC, club de mi estado natal, allí viví momentos importantes de mi carrera antes de salir de Venezuela a Alemania. En un futuro pienso retirarme, usando la camiseta del club "negra y amarilla".
In my formative stage I spent a lot of time in Union Atletico Maracaibo, although I have feelings for the club, a team that has stolen my heart has been Deportivo Tachira FC, club of my home state, there I lived important moments of my career before leaving Venezuela to Germany. In the future I plan to retire, wearing the "black and yellow" club jersey.
---

Que sentiste al dar el salto a un club extranjero?, cuando te ficho el Hamburgo SV./ How did you feel when you made the jump to a foreign club, when Hamburg SV signed you?
---
Cuando recibí la llamada de mi agente, diciendo que habían clubes extranjeros interesados en mi, desde allí sabia que uno de mis objetivo como futbolista estaba cerca de cumplirse, me siento agradecido con el Hamburgo y orgulloso de haber formado parte de su plantilla.
When I received the call from my agent, saying that there were foreign clubs interested in me, from there I knew that one of my goals as a player was close to being fulfilled, I feel grateful to Hamburg and proud to have been part of their squad.
---

Consideras alguna experiencia como fracaso? / Do you consider any experience as a failure?
---
En cualquier club o selección se pueden vivir experiencias o rachas negativas pero todo sirve de aprendizaje, esto nos ayuda para crecer como jugador y como persona, de cada situación rescato lo bueno ya que siempre se viven momentos positivos en la cancha y fuera de ella, en cada club de los que he jugado, desde el Zamora, Táchira, Hamburgo, Genoa y Torino, he pasado por momentos buenos y malos, cada día continuo aprendiendo.
In any club or national team you can live experiences or negative streaks but everything serves as learning, this helps us to grow as a player and as a person, from every situation I rescue the good because there are always positive moments on the field and off it, in every club I have played, from Zamora, Táchira, Hamburg, Genoa and Torino, I have gone through good and bad moments, every day I continue learning.
---

Que recuerdos tienes de la Copa América 2011?/What memories do you have of the Copa America 2011?
---
Esa copa guarda un lugar especial en mi corazón, en esa ocasión en Argentina, la selección por primera vez logro estar entre los primeros 4 lugares de la copa, a pesar de que no obtuve el premio oficial como jugador de la copa, la marca Adidas me otorgo ese reconocimiento, por mi trabajo y esfuerzo.
That cup holds a special place in my heart, on that occasion in Argentina, the selection for the first time managed to be among the first 4 places in the cup, although I did not get the official award as player of the cup, the Adidas brand gave me that recognition for my work and effort.
---

Si debes cambiar algo que seria?/ If you should change something, what would it be?
---
No cambio nada como dije anteriormente, cada experiencia es para aprender y mejorar.
I don't change anything as I said before, every experience is to learn and improve.
---

Como te preparas para el próximo partido contra ecuador? el 25 de marzo en Caracas, Venezuela. / How are you preparing for the next match against Ecuador? March 25 in Caracas, Venezuela.
---
El inicio de las eliminatorias no fue el mejor, pero la selección continua mejorando el juego con trabajo en lo individual, psicologico y táctico, nosotros los jugadores nos preparamos con mucha fuerza y entusiasmo, ya que Ecuador cuenta con jugadores muy fuertes y veloces, nuestro objetivo es sacar los 3 puntos, así como lo hicimos con chile en el ultimo partido de eliminatorias, hoy en día marchamos en el 7mo lugar con 3 puntos y estamos a 3 puntos del 4to lugar, el objetivo es el mundial de Qatar. Vamos a darlo todo, vamos por la victoria.
The beginning of the qualifiers was not the best but the selection continues to improve the individual, psychological and tactical game, we the players are preparing with great strength and enthusiasm, as Ecuador has very strong and fast players, our goal is to get the 3 points, as we did with Chile in the last game of the qualifiers, today we are in 7th place with 3 points and we are 3 points away from 4th place, the goal is the Qatar World Cup. We are going to give everything, we are going for the victory.
---
Desde aqui me despido, culminando la entrevita a Tomas Rincon previa a el proximo partido contra Ecuador de las eliminatorias mundialistas, reporto @tanhunter254 para @worldoffootball TV , nos vemos en otro reportaje desde el terreno de juego.
From here I say goodbye, culminating the interview with Tomas Rincon prior to the next match against Ecuador in the World Cup qualifiers, reported by @tanhunter254 for @worldoffootball TV, see you in another report from the field.
---
Hasta luego Tomas . / See you later Tomas
---

---
Si deseas participar entrevistando a tu jugador favorito puedes hacerlo leyendo las reglas desde el link: CONTEST #16 - INTERVIEW YOUR FAVORITE NATIONAL PLAYER / CONCURSO
If you want to participate by interviewing your favorite player you can do it by reading the rules from the link: CONTEST #16 - INTERVIEW YOUR FAVORITE NATIONAL PLAYER / CONTEST
---
---

Gracias por leer, hasta luego.
---
Todas las fotos son propias @tanhunter254
Fotos Win Q9. 16Mp.
---