Ganador del Concurso ¿Qué tan buen pronosticador eres? Edición 18 | Organizado por @theatrorve | Venezolano-English | Domingo 24 05 2021 | #worldoffootball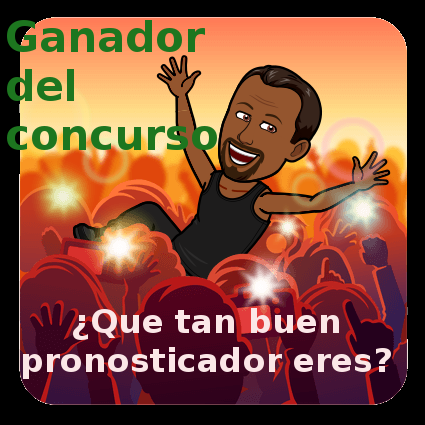 Emoji creado en Bitmoji. Diagramación de mi autoría
Ganador del Concurso ¿Qué tan buen pronosticador eres? Edición 18
Organizado por @theatrorve
Domingo 24 05 2021
#worldoffootball
Venezolano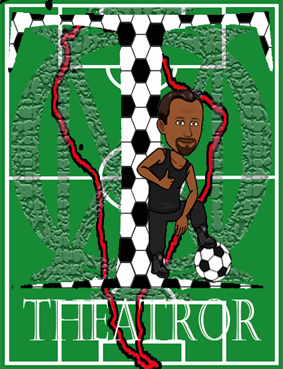 Logo de mi autoría. Emoji creado en Bitmoji. Diagramación de mi autoría
¡Saludos Futbolmaniacos de la comunidad #worldoffootball! Un cordial saludos a cada uno de ustedes y al resto de la gran familia #steemit.
Qué final de campeonato nos presentaron estos 4 equipos con los cuales base esta edición dieciocho del concurso ¿Qué tan buen pronosticador eres? Las cuatro últimas jornadas en las cuales cualquiera de estos cuatros clubes tenia opción de conseguir el campeonato español de futbol.
Aunque es cierto que dos de estos equipos tiraron la toalla faltando, uno, dos jornadas y el otro, una jornada para la conclusión. Sin embargo, esto no le quito emoción al final del campeonato.
Jornada 38
Valladolid 1 – Atlético de Madrid 2
Los colchoneros consiguen consagrase en esta edición del campeonato. Justos merecedores del título, con sufrimiento y angustia, pero al final lograron el cometido. Los de Simeone tenía una ventaja con un buen colchón de puntos que fueron perdiendo poco a poco hasta llegar el final. De hecho, muchas veces tuvieron ocasiones de perder la punta, pero sus contrincantes no aprovecharon estas oportunidades y es por esto que los colchoneros celebran en la Plaza Neptuno en la capital española.
Un "viejo Luis Suarez" fue un pilar fundamental para conseguir el título de los rojiblancos. Koke, Joao, entre muchos otros fueron pilar fundamental para Simeone que esta vez mostro un equipo más equilibrado que años anteriores contando con una solidad defensa y una eficaz delantera. Es cierto que causas externas provocaron mucho daño al club colchonero, pero pudieron sobrellevarlas y superarlas hasta conseguir un final deseado.
Por su parte el Valladolid, club presidido por Ronaldo, tuvo durante mucho tiempo del juego, la opción de permanecer en primera mientras dominaba el marcador del encuentro. Lamentablemente para este club, las ganas de ganar y la lucha del Atlético hizo que la ilusión de mantenerse en primera se esfumara y queden en las posiciones de descenso de la primera división de España.
Real Madrid 2 – Villarreal 1
Este fue un juego donde ambos equipos buscaban la victoria por conveniencia. Los merengues buscaban la punta del campeonato, mientras el submarino amarillo buscada un puesto directo a la Liga de Europa de la UEFA. Estos últimos estaban logrando ese cometido venciendo en la primera parte al club blanco y dándose resultados positivos para ellos de sus rivales directos para los puestos europeos deseados.
Sin embargo, en el segundo tiempo la historia dio un giro de 180 grados. El Submarino amarillo desaprovechó muchas oportunidades de sentenciar el encuentro, pero las desperdiciaron. Por otro lado, la casa blanca hizo lo contrario y Benzema aprovecho las oportunidades que el contrario le regalo anotando el gol del empate y asistiendo a Modric en el gol de la victoria.
Este resurgir de los merengues no les alcanzo para conseguir el título de la competición en esta edición y declaro para los blancos el cierre de un año en blanco que se despiden sin lograr ningún título. Un año atípico para los merengues al igual para otros grandes de esta competición domestica de España.
Éibar 0 – Barça 1
El Éibar fue un club que ya no buscaba nada. Ganando no lograba la salvación de descender a la segunda división, pero de haberle ganado al Barça hubiese hecho que el club azulgrana quedara de cuarto lugar en la tabla de posiciones. Este riesgo los entendía todos los seguidores de la entidad catalana y es por ello que muchos vieron con malos ojos la negativa de Messi de jugar este encuentro para así poder adelantar sus vacaciones.
Sin embargo, Koeman confió en el resto de la plantilla y no convoco al astro argentino para que no participara en la última jornada. El juego del Barça mostro, de nuevo, un poco estructura técnica dejando entrever lo mal que esta esta entidad. Cuando Messi se enfadó con el club por sacar por la puerta trasera al "acabado" Luis Suarez, todo el mundo pienso que tal enfado era por la amistad que hay entre ambos. Sin embargo, la actuación del charrúa en el equipo capitalino dio la razón a la pulga y confirmo el gran error cometido por la anterior directiva azulgrana.
¿Hubiese podido Suarez lograr con el Barça lo que logro con el Atlético? Definitivamente sí, pero esto no lo puede asegurar nadie. En la actualidad se habla de una renovación profunda de la primera plantilla y muchos nombres suenan para ello, tanto de salida como de llegada. A ver qué pasa en la próxima edición de La Liga.
Sevilla 1 – Alavés 0
El equipo sevillano busca en este partido la victoria más por la honra que por lo que podía lograr. El día anterior los azulgranas se habían asegurado matemáticamente el tercer puesto, y con los tres puntos los sevillistas no darían alcance al club catalán.
El Alavés no tenía nada que ganar ni que perder. Salvados del descenso y sin nada que buscar entre los primeros puestos, salió a cumplir con el trámite de terminar la temporada. No se la puso fácil al equipo del Sevilla, pero al final sucumbió ante este.
Final de la Temporada
La temporada de futbol en España llego a su fin este fin de semana, al igual que otras grandes ligas, dejando en este caso la tabla de posiciones en cuanto a quienes participaran en la Liga de Campeones de la UEFA, Liga de Europa de la UEFA, la nueva Liga de Confederación de la UEFA, puestos de descenso a segunda división, de la siguiente manera:
Primeros puestos que otorgan participación en torneos continentales.
| Pos | Club | Puntos | Competición continental |
| --- | --- | --- | --- |
| 1 | Atlético de Madrid | 86 | LCU |
| 2 | Real Madrid | 84 | LCU |
| 3 | Barça | 79 | Pre-LCU |
| 4 | Sevilla | 77 | Pre-LCU |
| 5 | Real Sociedad | 62 | LE-UEFA |
| 6 | Betis | 61 | Pre LE-UEFA |
| 7 | Villarreal | 58 | LCE |
Clubes que descenderán en esta temporada.
| Pos | Club | Puntos |
| --- | --- | --- |
| 18 | Huesca | 34 |
| 19 | Valladolid | 31 |
| 20 | Éibar | 30 |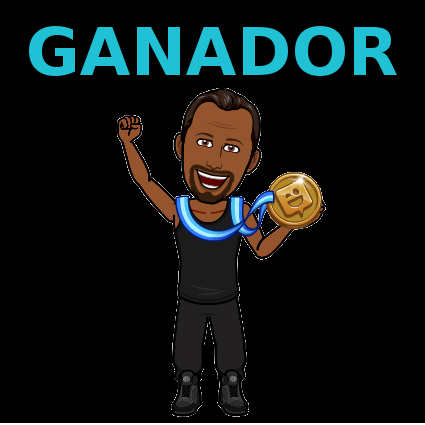 Emoji creado en Bitmoji. Diagramación de mi autoría
Ahora a los que les interesa. Acá les presento la tabla de posiciones de todos los participantes en el concurso, en su décima octava edición, y que dio como ganador a @olabillions con 54 puntos obtenidos de los 110 posibles en esta edición.
Acá la tabla definitiva.
Felicitaciones al ganador de esta edición. Espero disfrute premio de 80 STEEM, de los cuales 10 STEEM son aporte de @tanhunter254 y otra parte aporte de @jacorv, quien sede el 10% de la curación de las publicaciones que hace en este concurso.
Voy a dejar un margen de tres días para quien quiera reportar algún error de mi parte a la hora de sacar las cuentas de los puntos, lo puede expresar por medio de la sección de respuesta de esta publicación. Revise varias veces antes de publicar y siempre me dio igual. Por favor revisen sus puntos.
Si alguien quiere recibir la hoja de cálculo para que vean como se calcularon los puntos, pueden dejar su correo electrónico en el apartado de respuesta de esta publicación y con todo gusto se las enviare.
Para el jueves 27 de Mayo del presente año, si no hay alguna equivocación de mi parte en los resultados, estaré entregando el premio al ganador.
Quiero agradecer a todos los participantes en el concurso por el apoyo recibido por parte de ustedes.
Recuerden que la edición 20 de este concurso está vigente hasta mañana lunes 24 de mayo del año en curso hasta las 23:59 hora Venezuela.
Nos leemos en las otras ediciones de este concurso.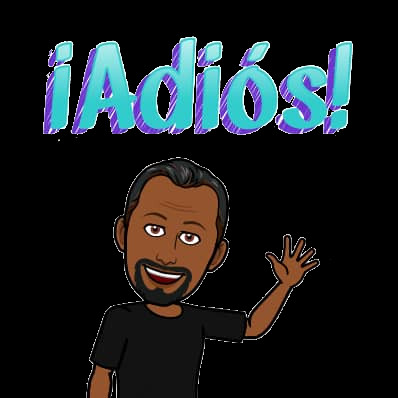 Emoji creado en Bitmoji. Diagramación de mi autoría.
Hasta la próxima…
Si quieres conocerme un poco más visita mi publicación de presentación en Steem atreves de este enlace
Gracias a @worldoffootball por dejarme crear este concurso.


Fuente
Imagen de mí autoría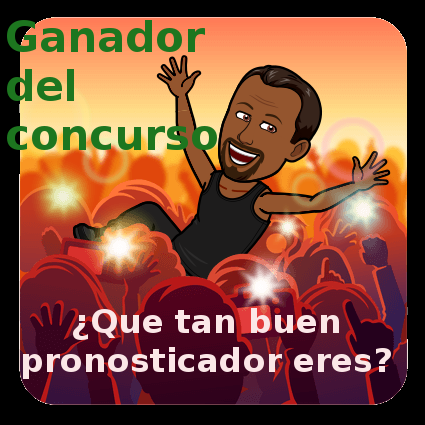 Emoji created in Bitmoji. Diagramming of my authorship

.
Winner of the Contest How good a predictor are you? Issue 18
Organized [email protected].
Sunday 2021 05 24
#worldoffootball
English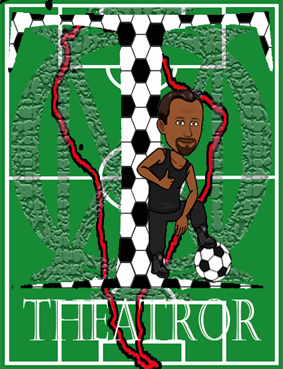 Logo of my authorship. Emoji created in Bitmoji. Diagramming of my authorship
Greetings Futbolmaniacs of the #worldoffootball community! Best regards to each of you and the rest of the great #steemit family.
What a championship finale presented us with these 4 teams with which we base this eighteenth edition of the contest How good a predictor are you? The last four rounds in which any of these four clubs had the option of winning the Spanish soccer championship.
Although it is true that two of these teams threw in the towel with two rounds to go and the other one with one round to go. However, this did not detract from the excitement at the end of the championship.
Day 38
Valladolid 1 - Atlético de Madrid 2
The "colchoneros" managed to win this edition of the championship. Justly deserving of the title, with suffering and anguish, but in the end they achieved the task. Simeone's team had an advantage with a good points cushion that they gradually lost until the end. In fact, many times they had chances to lose the lead, but their opponents did not take advantage of these opportunities and that is why the colchoneros celebrate in the Plaza Neptuno in the Spanish capital.
An "old Luis Suarez " was a fundamental pillar to achieve the title for the red and white team. Koke, Joao, among many others, were fundamental pillars for Simeone, who this time showed a more balanced team than in previous years, with a solid defense and an effective forward line. It is true that external causes caused a lot of damage to the colchonero club, but they were able to cope with them and overcome them to achieve a desired end.
For their part, Valladolid, a club presided by Ronaldo, had the option of staying in the first division for a long time during the game, while dominating the scoreboard. Unfortunately for this club, the desire to win and the fight of Atletico made the illusion of staying in the first division fizzled and they remain in the relegation positions of the first division of Spain.
Real Madrid 2 - Villarreal 1
This was a game where both teams were looking for the win for convenience. Los Merengues were looking for the championship lead, while the Yellow Submarine were looking for a direct berth to the UEFA Europa League. The latter were achieving that goal by beating the white club in the first half and giving positive results to their direct rivals for the desired European places.
However, in the second half the story took a 180-degree turn. The Yellow Submarine missed many chances to seal the match, but they squandered them. On the other hand, the white house did the opposite and Benzema took advantage of the opportunities that the opponent gave him by scoring the equalizer and assisting Modric in the winning goal.
This resurgence of the Merengues was not enough for them to win the title of the competition in this edition and declared for the Whites the end of a blank year without winning any title. An atypical year for the Merengues as well as for other greats of this domestic competition in Spain.
Éibar 0 - Barça 1
Eibar was a club that was no longer looking for anything. Winning did not save them from relegation to the second division, but if they had beaten Barça they would have made the blue and white club fourth in the standings. This risk was understood by all the supporters of the Catalan club and that is why many of them took a dim view of Messi's refusal to play this match in order to be able to bring forward his vacation.
However, Koeman trusted in the rest of the squad and did not call the Argentinean star so that he did not participate in the last matchday. Barça's play showed, once again, a little bit of technical structure showing how bad this club is. When Messi got angry with the club for bringing out Luis Suarez through the back door, everyone thought that this anger was due to the friendship between the two. However, the performance of the charrúa in the capital team gave the reason to the flea and confirmed the big mistake made by the previous azulgrana directive.
Could Suarez have achieved with Barça what he did with Atlético? Definitely yes, but no one can say for sure. At present, there is talk of a profound renovation of the first team and many names are being bandied about, both in terms of departures and arrivals. Let's see what happens in the next edition of La Liga.
Sevilla 1 - Alavés 0
The Sevilla team seeks in this match the victory more for the honor than for what it could achieve. The day before the azulgranas had mathematically secured third place, and with the three points the sevillistas would not give reach to the Catalan club.
Alavés had nothing to gain and nothing to lose. Saved from relegation and with nothing to look for among the first places, they came out to fulfill the formality of finishing the season. They didn't make it easy for the Sevilla team, but in the end they succumbed to Sevilla.
End of the Season
The Spanish soccer season came to an end this weekend, as well as other major leagues, leaving in this case the table of positions in terms of who will participate in the UEFA Champions League, UEFA Europa League, the new UEFA Confederation League, relegation places to the second division, as follows:
First places that grant participation in continental tournaments.
| Pos | Club | Points | Continental Competition |
| --- | --- | --- | --- |
| 1 | Atlético de Madrid | 86 | UCL |
| 2 | Real Madrid | 84 | UCL |
| 3 | Barça | 79 | Pre-UCL |
| 4 | Sevilla | 77 | Pre-UCL |
| 5 | Real Sociedad | 62 | UEL |
| 6 | Betis | 61 | Pre - UEL |
| 7 | Villarreal | 58 | CL |
Clubs that will be relegated this season.
| Pos | Club | Points |
| --- | --- | --- |
| 18 | Huesca | 34 |
| 19 | Valladolid | 31 |
| 20 | Éibar | 30 |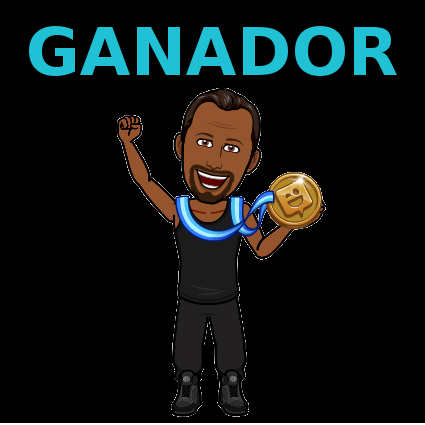 Emoji created in Bitmoji. Diagramming of my authorship
Now to those who are interested. Here I present the table of positions of all the participants in the contest, in its eighteenth edition, and that gave as winner @olabillions with 54 points obtained from the 110 possible in this edition.
Here is the final table.
Congratulations to the winner of this edition. I expect to enjoy the prize of 80 STEEM, of which 10 STEEM are contribution of @tanhunter254 and another part contribution of @jacorv, who hosts 10% of the curation of the publications that he makes in this contest.
I will leave a margin of three days for anyone who wants to report any error on my part when it comes to taking out the accounts of the points, you can express it through the response section of this publication. I checked several times before posting and it always came out the same. Please check your points.
If anyone would like to receive the spreadsheet to see how the points were calculated, you can leave your email address in the reply section of this publication and I will be happy to send it to you.
By Thursday, May 27th of this year, if there is no mistake on my part in the results, I will be delivering the prize to the winner.
I would like to thank all the participants in the contest for your support.
Remember that the edition 20 of this contest is valid until tomorrow Monday, May 24 of this year until 23:59 Venezuela time.
See you in the other editions of this contest.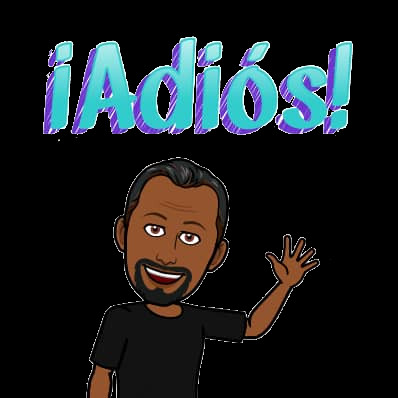 Emoji created in Bitmoji. Diagramming of my authorship.
See you next time...
If you want to get to know me a bit more visit my presentation post on Steem through this link
Thanks to @worldoffootball for letting me create this contest.


Source

Image by me

.
Translated with www.DeepL.com/Translator (free version)