100+ SUBSCRIBERS YAY!!! - MANY GREAT THINGS COMING - JOIN US!!!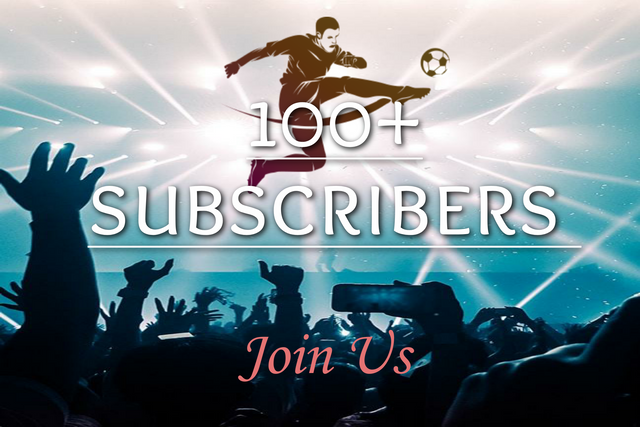 ---
It's been 11 days since the inception of out World of Football Community in line with the community support program. We are very happy and appreciate the tremendous love and support it has received so far.
---
We have a variety of exciting events and contests lined up for every football lover in the next coming weeks. Be sure to check out our community goals to know more about our plans and don't forget to check out our latest football art contest as well. We are sure many of you will find it very appealing as there is 100 steem up for grasp.
---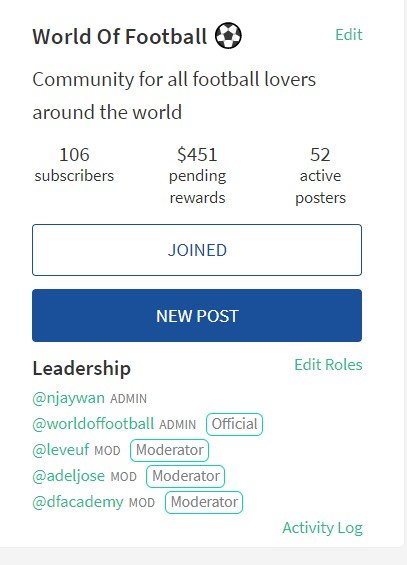 ---
For now we have 106 subscribers, many of which are posting good content within the community. The added bonus about this is that not only does your shared content entice viewers to your blog, you can also stand a chance of making our top 10 picks of the week.
---
There is no limit as to how many of your post could make this list. You should therefore post as much as you can and improve your chances of making it.
---
Are you going to be that playmaker? Then it's time to shoot your shot.
---
We are still on the lookout out to select more MODs/ADMINs to help manage this community. Our selection will be purely based on merit and your contribution towards the development of our community. If you're not an active member here, you will most likely not make our list. Thank you!
---
JOIN US ON DISCORD
https://discord.gg/sD8tTJ
---
Special thanks to:
SEE YOU SOON