MINI CHALLENGE #4 - What do you admire the most about your favorite football player? / MINI CONCURSO #4 - ¿Qué es lo que más admiras de tu jugador de fútbol favorito?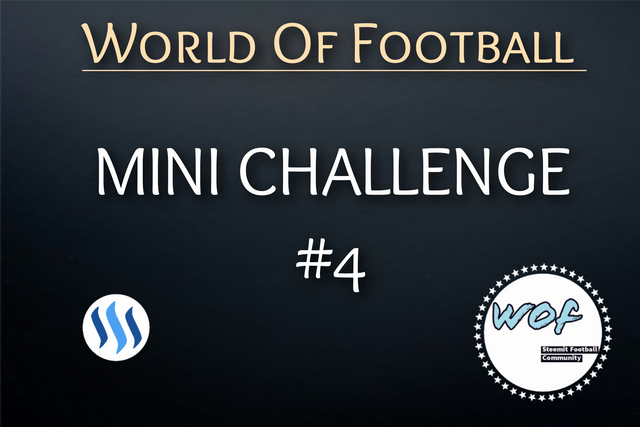 Greetings everyone,
Results from our just concluded contest #12 have been posted here. Be sure to stop by and have a look.
Today, we continue our daily mini challenges within this community. So far, many interesting answers have been received throughout the daily mini challenges. Don't forget to also share some articles regularly in the community once you develop an idea to stand a chance of getting on our top 5 daily picks who will earn an upvote from @booming03.
Just remember to write your own posts void of any abuse (eg.
Congratulations to @elcorrecamino and @sumanthp, enjoy your shared steem allocation.
TODAY'S CHALLENGE
---
There are several reasons why we like some particular football player. In this edition, I want you to narrow it down to one that you think is the item which makes them your favorite. Here is therefore the challenge:
In the comment section below, what do you admire the most about your favorite football player?
NEW PRIZES
---
3 steem prizes for the topmost/interesting 3 comments. I am looking forward to suport more great contents in the community. You can then make a post in the community based on your ideas for @booming support.
---
Challenge ends at 23:59 GMT today.
THANK YOU!

SPANISH
---
Saludos a todos,
Los resultados de nuestro recién concluido concurso #12 han sido publicados aquí. Asegúrate de pasar por aquí y echar un vistazo.
Hoy, continuamos con nuestros mini desafíos diarios dentro de esta comunidad. Hasta ahora, se han recibido muchas respuestas interesantes a lo largo de los mini retos diarios. No olvides también compartir algunos artículos regularmente en la comunidad una vez que desarrolles una idea para tener una oportunidad de estar en nuestras 5 mejores elecciones diarias que ganarán una votación de @booming03.
Sólo recuerda escribir tus propios artículos sin ningún tipo de abuso (por ejemplo.
Felicitaciones a @elcorrecamino y @sumanthp, disfruten de su asignación de correo compartido.
ONCURSO DE HOY
---
Hay varias razones por las que nos gusta algún jugador de fútbol en particular. En esta edición, quiero que lo reduzcan a uno que crean que es el artículo que los hace sus favoritos. Por lo tanto, aquí está el desafío:
En la sección de comentarios de abajo, ¿Qué es lo que más admiras de tu jugador de fútbol favorito?
NUEVOS PREMIOS
---
3 premios steem para los 3 comentarios más interesantes. Estoy deseando apoyar a más grandes contenidos en la comunidad. Puedes hacer un post en la comunidad basado en tus ideas para el soporte @booming.
---
El desafío termina hoy a las 23:59 GMT.
¡Gracias!

cc:
---

Join our World Of Football Community
---
Delegate to our official @worldoffootball account through the following links:
50 SP | 75 SP | 100 SP | 250 SP | 500 SP | 750 SP | 1000 SP | 2500 SP | 3500 SP | 5000 SP
---