TOP POSTS OF THE WEEK (FINAL EDITION) - ANNOUNCING OUR 'PICK OF THE DAY' INITIATIVE
---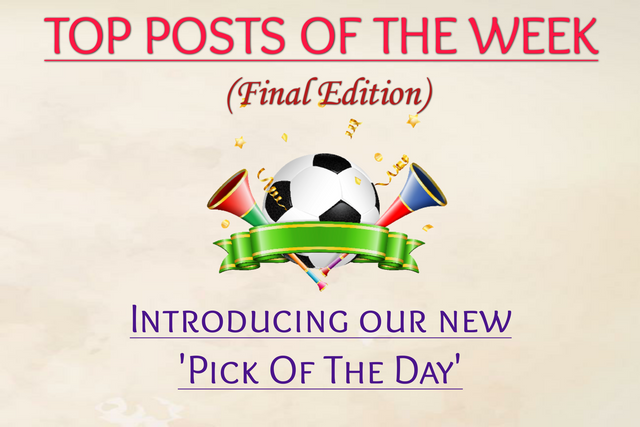 ---
We would like to use this publication to honour the various posts that caught our attention during the week once again. It was a week full of creative contents and we appreciate every single post. As such, we have included some of the great contest entries we came across.
Some of these entries were brilliant and couldn't win because of the time of publication (surpassed the given deadline). Therefore without any further delay, here are the top posts of the week.

#1 @theatrorve
Entry : MI PASIÓN POR EL CONCURSO DE ARTE DEL FÚTBOL
---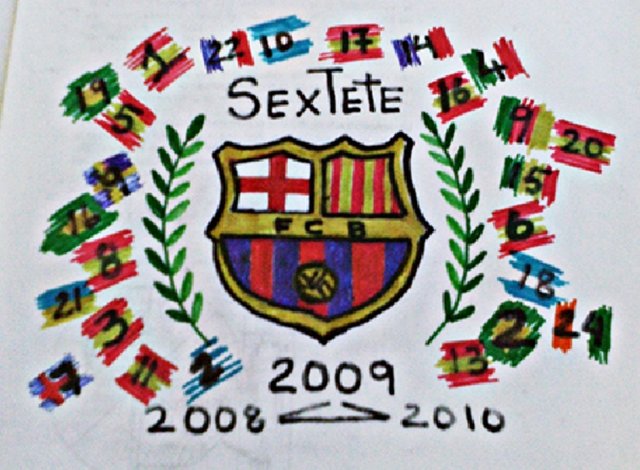 En la final se enfrentan al club argentino Estudiantes de la Plata a quienes derrotan en la prologa con un marcador de 1 – 2. Fue uno de los juegos más sufridos del Barça de la era de Guardiola.

#2 @rasel72
Entry : MY PASSION FOR FOOTBALL ART CONTEST
---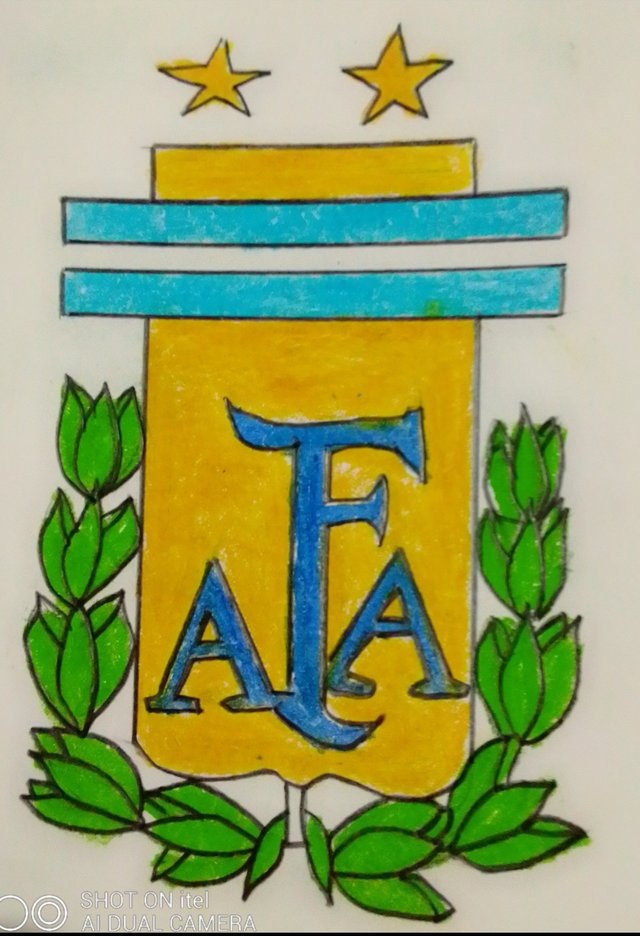 Argentina's football banquet began in 1867, but Argentina's first soccer team was formed in 1901. They first met in a friendly against Uruguay on 16 May 1901, where Argentina won 3–2. It was Argentina's first recorded match. Among other titles, they have won the FIFA World Cup twice, in 1978 and 1986, and the South American Championship 14 times.

#3 @boss75
Entry : Liverpool's shambolic 7-2 defeat to Aston Villa
---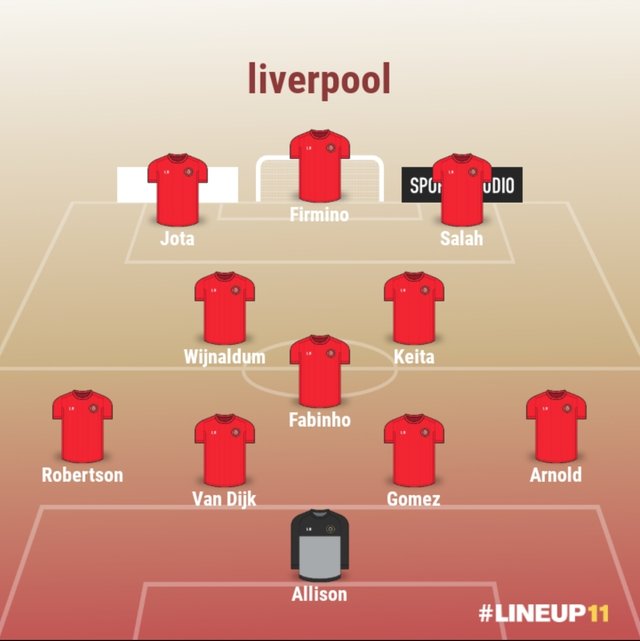 It was impossible to imagine such an end before the start of the match. Villa scored 4 goals in the first half and 3 goals in the second half and Mohamed Salah scored one goal each in the two halves. In the first match of the season, Liverpool came to the forefront of the defense, with Marcelo Bielsa Leeds United pointing out the mistakes of Virgil Van Dyke and Joe Gomez.

#4 @deathtox
Entry :MY PASSION FOR FOOTBALL ART CONTEST : AFC Ajax
---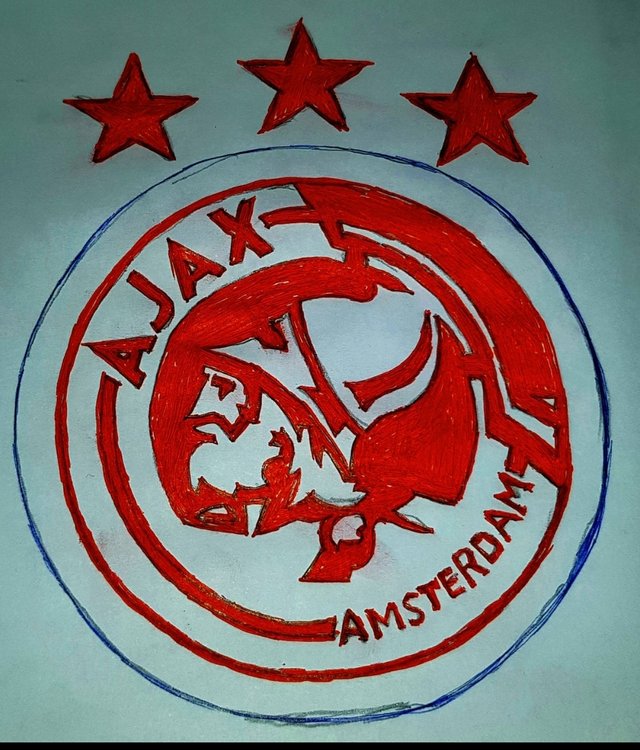 At the matches, fans hang flags with the Star of David and shout Joden! Joden! ("Jews! Jews!"), Encourage your team to fight. The most die-hard group of fans is called "F-Siders" or "Joden" (Jews in Dutch). The latter nickname comes from the times of World War II, when Amsterdam was inhabited by about 140,000 Jews, and the Ajax stadium was located in the Jewish neighborhood.

#5 @whitestallion
Entry : MY PASSION FOR FOOTBALL ART CONTEST-Manchester united.
---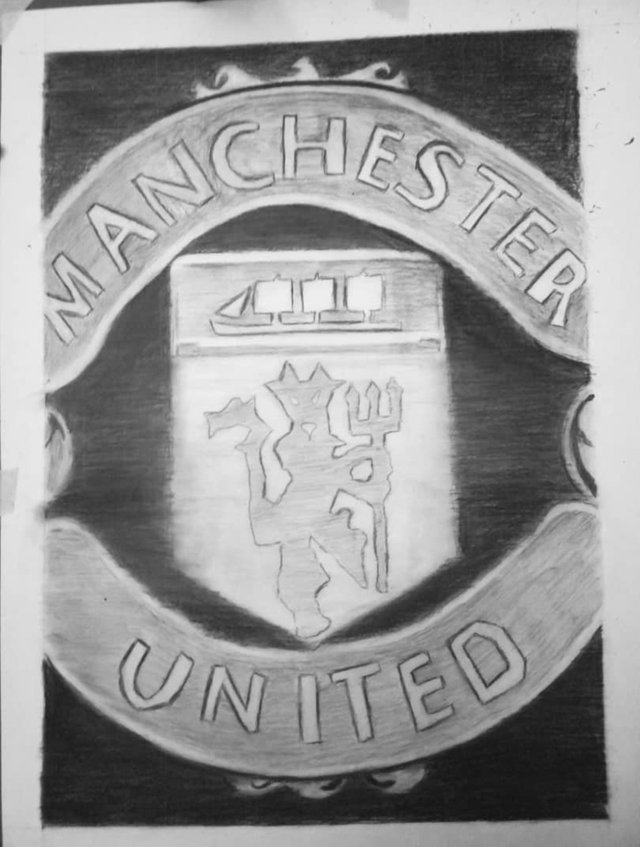 Today united is still one of the best teams in Europe, with a commanding fleet of great players and a skilled manager, united is making a bold move for the title. With the new season underway and lots of matches to be played, united are still confident of their prize.

#6 @tanhunter254
Entry : CONTEST WEEK 2 - MY PASSION FOR FOOTBALL ART CONTEST - Real Madrid.
---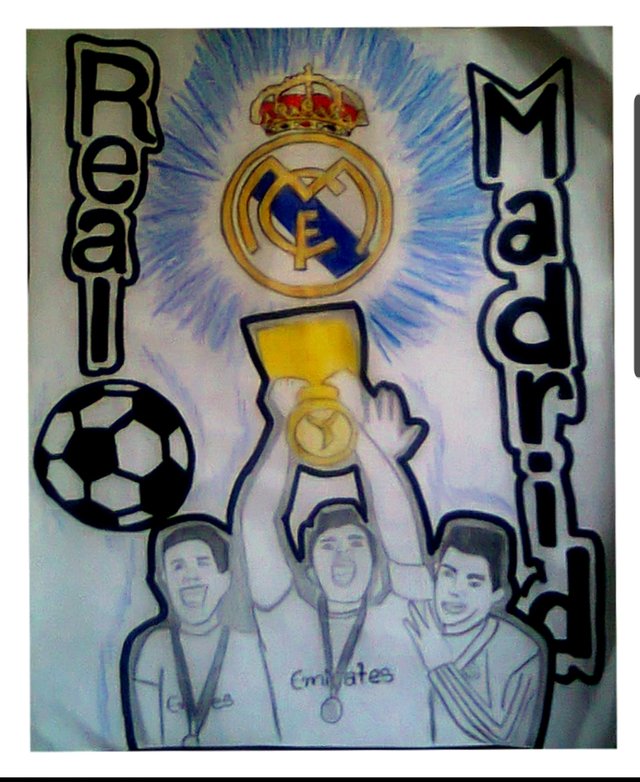 Cuando somos fanáticos de un club, no importa si pierde o gana, debemos apoyarlo y eso fue lo que hice durante todo el tiempo, ver sus partidos, sus aciertos y fracasos. Crecí viendo a este equipos jugar, junto a mi padre y mi primo que hoy no están con vida, guardo recuerdos buenos donde compartimos viendo los partidos.

#7 @jehoshua-shey
Entry : MY PASSION FOR FOOTBALL ART CONTEST
---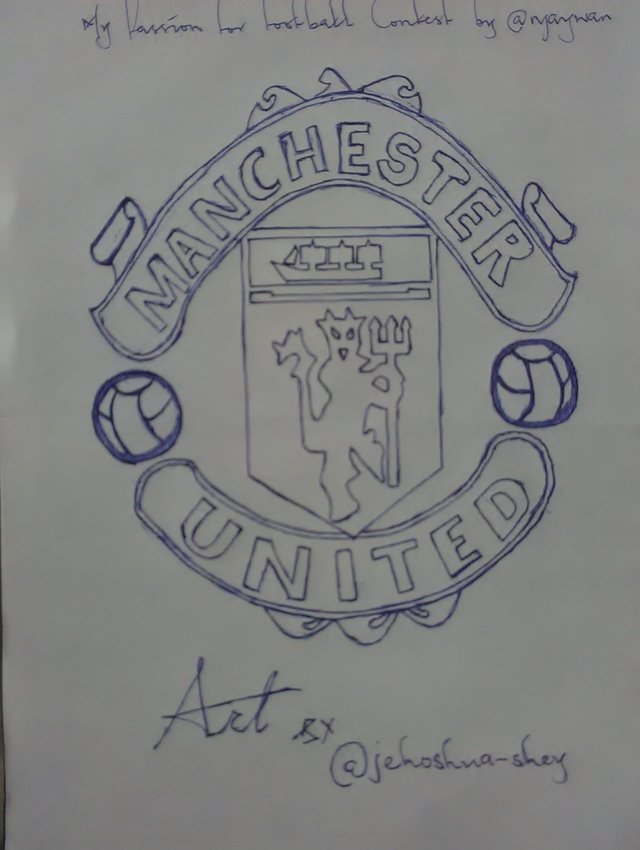 United has a very large fan base with over 200 officially registered branches of the Manchester United Supporters Club in at least 24 countries according to the club. The club is estimated to have 75 million fans worldwide and 72 million followers on facebook.

#8 @carlosespinoza
Entry : MI PASIÓN POR EL CONCURSO DE ARTE DEL FÚTBOl
---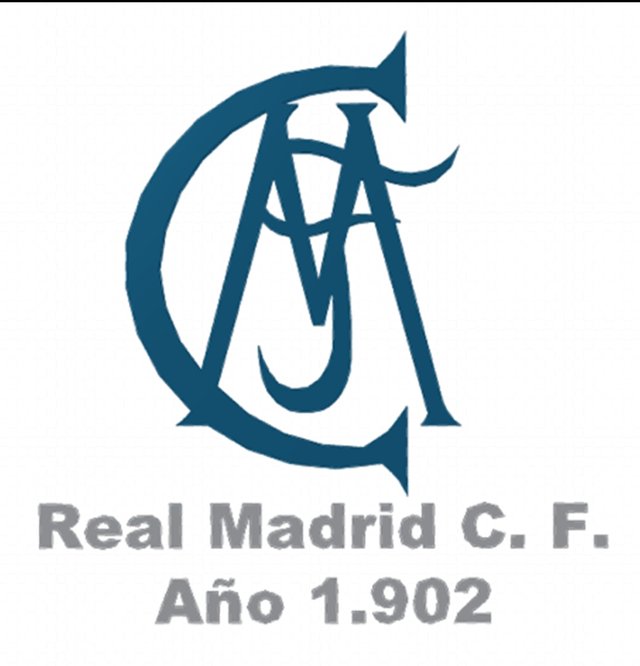 Identificado por su color blanco del que recibe el apelativo de blancos o merengues, es uno de los cuatro clubes profesionales de fútbol del país cuya entidad jurídica no es la de sociedad anónima deportiva (S. A. D.), ya que su propiedad recae en sus más de 100.000 socios. Otra salvedad comparte con el Athletic Club y el Fútbol Club Barcelona al participar sin interrupción en la máxima categoría de la Liga Nacional de Fútbol Profesional, la Primera División de España, desde su establecimiento en 1929.

#9 @boss75
Entry : Today's Matches :: Before the kick off
---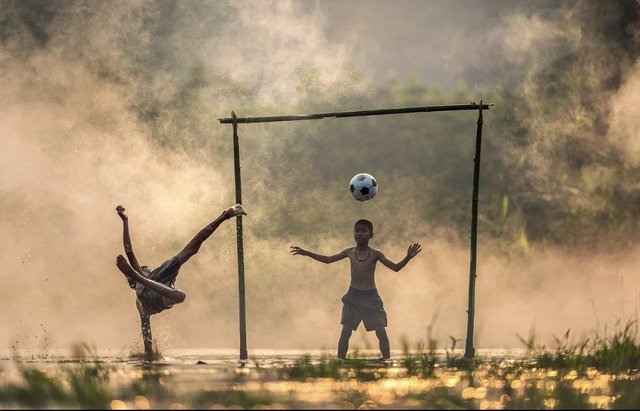 Napoli coach Genero Gattuso has been coaching for a long time.Gattuso, who coached Milan, has started his second season in Napoli. Andrea Pirlo is completely new. He got his coaching license a few days ago. He then made his debut as Juventus coach. There may be differences in coaching experience, but Pirlo is Pirlo.

#10 @rabibulhasan71
Entry : MY PASSION FOR FOOTBALL ART CONTEST
---
The academy mainly admits children from 6 to 8 years of age and about 1000 people take admission test here every year out of which 200 are taken. About 70 of them later survived, known as the "La Masia". This academy is the richest academy in Europe and their football teaching system is quite secret and own. The academy's coaches are all former Barcelona footballers. A total of 300 teenagers are trained in 13 youth teams, of which 24 are coached and 56 are controlled.

THANK YOU ALL FOR SUCH GREAT POSTS

OUR 'PICK OF THE DAY' INITIATIVE
---
Instead of our usual top 10 weekly posts, we will now be selecting the top 2 or 3 posts (depending on the number of good posts) we find here on a daily basis. Selection will be solely based on the post quality and the ones we think might deserve an upvote from @steemcurator01.
There is no limit as to how many posts can be made per day. You may decide to post two great articles per day to increase your chances of making our list. These two posts also stand an equal chance of making the list so the more you post, the better your chances.
Posts that do not obey content etiquette will most likely not make our list so please be sure to follow those guidelines. Now let's hear some "noise" in the World of Football arena.
You can expect to see our pick of the day post later in the day (around 21:00 GMT).
---
cc:
THANK YOU!

---
JOIN US ON DISCORD
https://discord.gg/sD8tTJ
---
---

Join our World Of Football Community
---
Delegate to our official @worldoffootball account through the following links:
100
250
500
1000
5000
---