WORLD OF FOOTBALL - CALLING FOR STEEM POWER DELEGATIONS TO OUR OFFICIAL ACCOUNT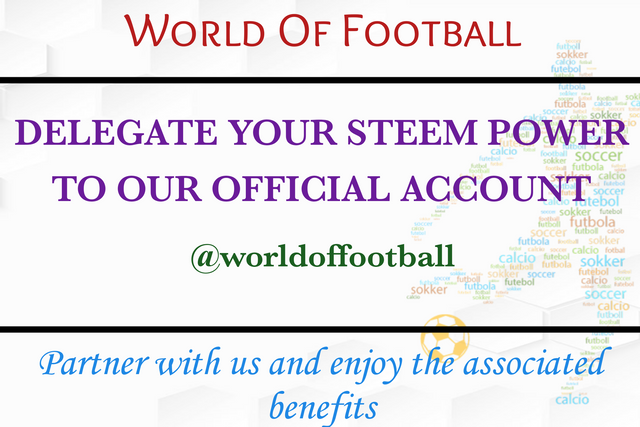 BRIEF COMMUNITY BACKGROUND
---
Our World Of Football ⚽ community was created on the 20TH SEPTEMBER, 2020 in hopes of building the biggest football community ever seen on a blockchain. It is also in conformity with the The Community Support Program initiated by the @steemitblog. It is open to everyone regardless of one's nationality, language, ethnicity or background. Our goal was to create a space for every football lover or anyone with a passion for the game of football, to be able to share their contents through our community. It has been 20 days since our community's inauguration and so far, things are looking great.
---
HOW WE FOSTER ENGAGEMENT
---
CONTESTS
Our weekly contests have received a lot of participation with 18 entries in our just concluded one. Our contest week #3 is underway and we are receiving entries by the day. The added bonus is that the top 5 contestants get to receive steem prizes as awards to appreciate their efforts of adding value to our community.
PICK OF THE DAY
We have now started selecting up to 3 top posts we find during the course of the day and give them the chance to get an upvote from @steemcurator01. Our first of such picks was initiated yesterday with @boss75 winning our first pick of the day. This will increase the number of publications within our community and will be bringing in lots of subscribers overnight.
THE LEAGUE TALK
We also initiated the league talk to create a platform for our football fanbase to be able to express their thoughts on the various football events which may be occuring around the world. We are already witnessing lots of engagement on that thread in a multilingual fashion which is very encouraging.

WHY SHOULD YOU DELEGATE TO OUR COMMUNITY?
---
Within 3 weeks of our introduction, we have 176 subscribers. These numbers are bound to double by the end of the month and will keep rising from there. Our ultimate goal is to have our own community account with which we can reward contents within the community. We would therefore like to invite people to delegate a portion of their vested tokens (steem power) to our official @worldoffootball account.
BENEFITS
If you have 2000 Steem power and decide to delegate a portion of that (say 200 SP) to our account, that is just 10% of the SP you had.
Now if your 2000 SP was worth a vote of $0.03 at a 100% vote, 20% of that then becomes a $0.006 vote.
So in effect, you have delegated a SP equivalent to $0.006 vote to our @worldoffootball account.
Say we get a total of 10,000 accumulated SP. Your 200 SP which is 2% of our total 10,000 SP will then be fetching you 2% on all our curation rewards. And this value increases with more delegations as well.
ADDED BONUS (FOR COMMUNITY MEMBERS)
If you are a member who actively shares content through our community, not only would you earn on curation, you would also be rewarded with the same steem power delegations.
MEDALS
In order for us to identify delegators within our community, we will be issuing badges to all delegators. They will take three form;
50 - 450 SP delegators will be labelled a Bronze medal🥉 ( Bronze Partner)
500 - 950 SP delegators will be issued a Silver medal 🥈 (Silver Partner)
For 1000 SP and above, delegators will be issued Gold medal🥇 (Gold Partner)
Here is an example of a silver partner.



HOW TO DELEGATE
There are several ways to delegate to our account including the use of Steemworld by @steemchiller and Steemyy by @justyy.
USING STEEMWORLD;
Step #1 : Log onto Steemworld and select "delegations"


Step #2 : Select Delegate


Step #3 : enter worldoffootball as the account and input preferred delegation


Your delegation will now appear in the outgoing section


For convenience sake, the quick links below have been provided for a variety of amounts;
---
Here is an illustration
Step 1 : Click on preferred amount

---
Step 2 : Click continue

---
Step 3 : enter username and password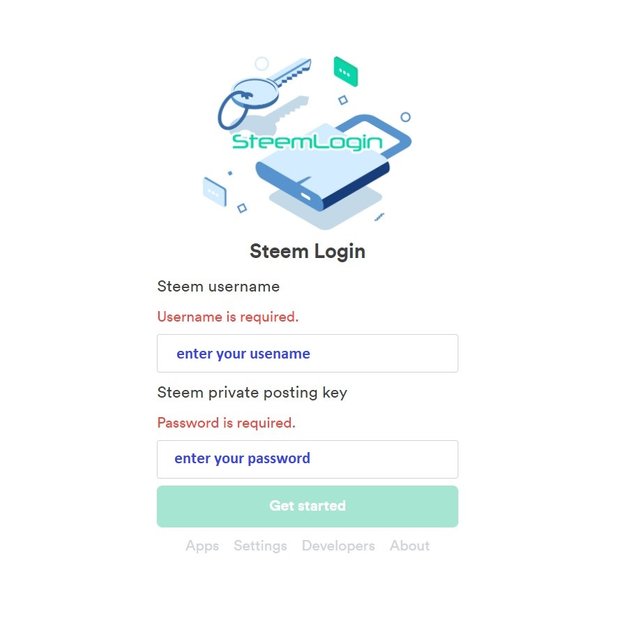 ---
Step 4 : click approve

---
You can now get your cool medal based on the amount you delegated and will receive extra upvotes on your content from @steemcurator01.
---
cc:
THANK YOU!

---
JOIN US ON DISCORD
https://discord.gg/sD8tTJ
---
---

Join our World Of Football Community