Cat in the windowsill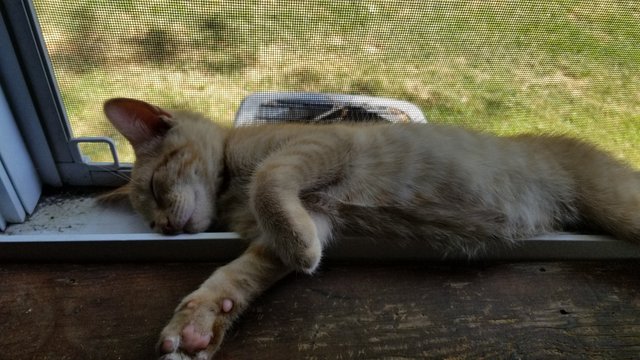 This is our kitten, OMB. He's orange. He's a guy. He's bad. Not really. He's just a 2-1/2 month old kitten.
He loves pouncing on feet at 2 in the morning as well as climbing curtains and trying to figure out a way to get on the kitchen counter.
He's been shot with a spray bottle numerous times but continues in his ways.
He attacks our 2 year old cat constantly. She usually catches him mid-leap and body slams him. It's a sight to behold that I never seem to be able to catch on camera.
Any time he's not into mischief he's sleeping. More often than not it's on the back of the couch or in a window.