Welcome To The 'Love The Clouds' Community! A place for sharing the love for clouds!
⛅🌦🌧🌦🌧🌨☁🌩🌦⛅🌧☁🌤🌥🌪🌧🌨🌩⛅🌦☁🌤🌥🌤⛅🌤⛅🌦⛅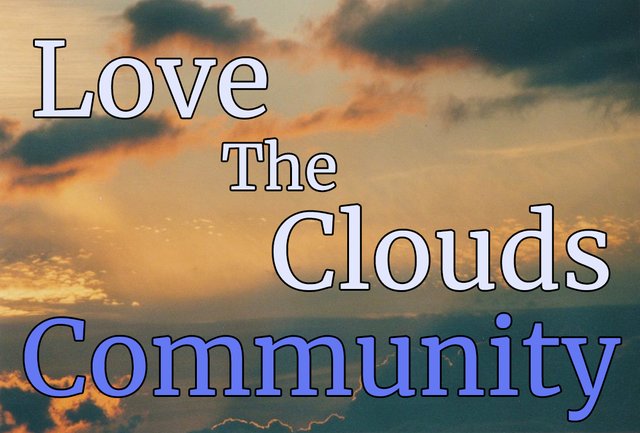 ⛅🌦🌧🌦🌧🌨☁🌩🌦⛅🌧☁🌤🌥🌪🌧🌨🌩⛅🌦☁🌤🌥🌤⛅🌤⛅🌦⛅

You might have seen the #LoveTheClouds contest on Steemit/Steempeak before and I think now is a good time to begin a community where we can share our love for clouds and connect to each other even better in the Love The Clouds Community!
I have different ideas of how this place could take shape and I am eager to hear from your ideas as well! Please share them!
I am also looking for people who would want to help me build this community, i.e. bringing in some new ideas or help me in organizing and growing the #LoveTheClouds contest. If you are interested, please let me know.

😊All the best and keep on Steemin' !!😊