Covid Visualizer
Today Covid 19 create biggest health and economic issues throughout the world. Because of that many people died. Health sector in some countries totally failed. They nothing to do anything due to disease spread through air as an air borne disease.
With in pandemic situation create opportunities for innovative products. Actually, these products or services mainly focus for supply facilities to world during this bad condition.
Under that vaccine for covid, education through Zoom app, Data packaging for low cost, mask, sanitizer like products, immunity boosting products are more popular.
Now I go for my main objective of the article. Maybe you already know about this website. But I think to bring you features of the website. Its name is Covid Visualizer.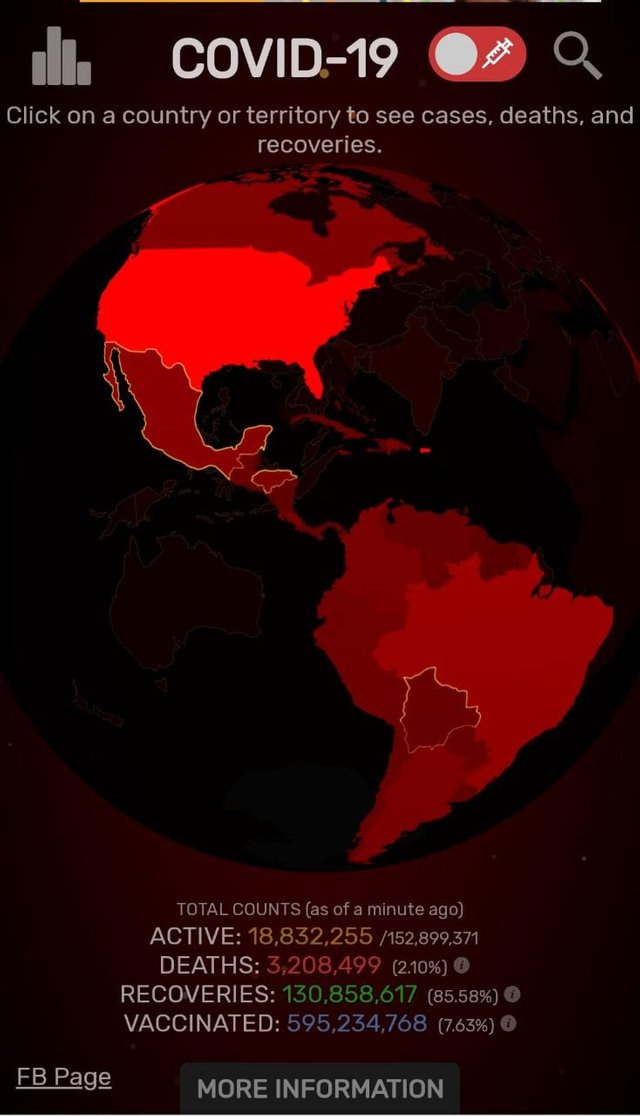 Covid Visualizer website developed by two students in Carnegie Mellon University. This website clearly visualizes the pandemic condition through out the world. We can know condition of any country in the planet. They utilize reliable sources to bring data.
They get data from this sourceand show the data in an attractive way. They bring number of active cases, deaths and recoveries as well as the data of the current state of vaccine distribution. They get information about the vaccination also in a reliable source
You can find this website through source and now you can see total number of active, deaths, recoveries and vaccinated in whole planet.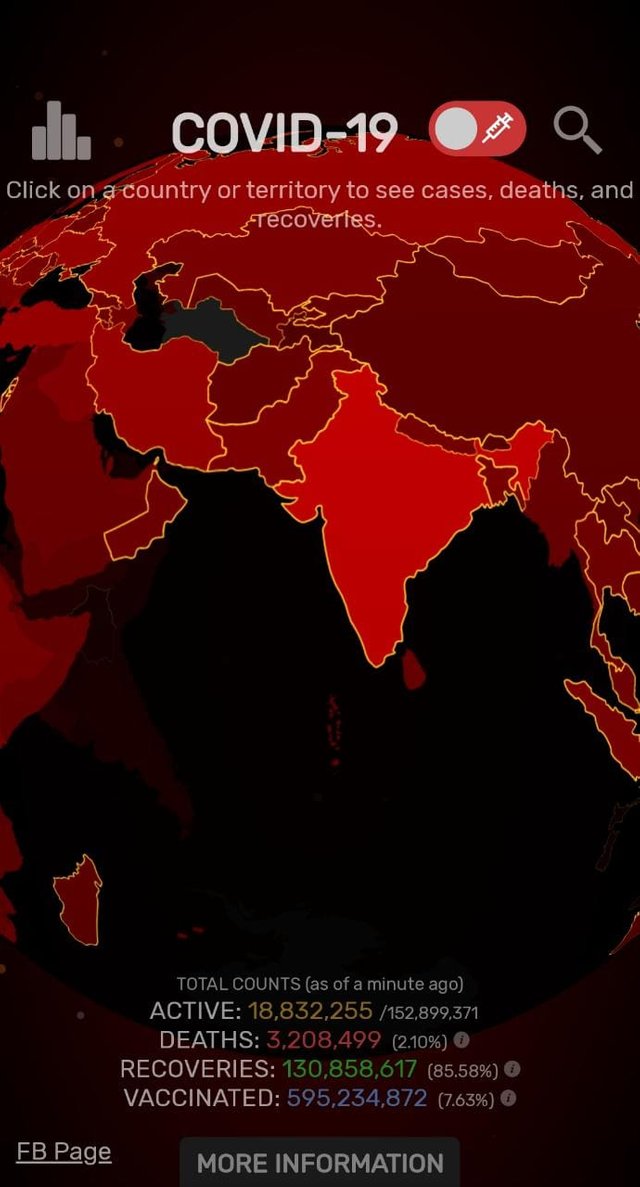 If you need to find condition in one country, click on a country or search the country then you can see this way. They bring whole the information in an attractive way.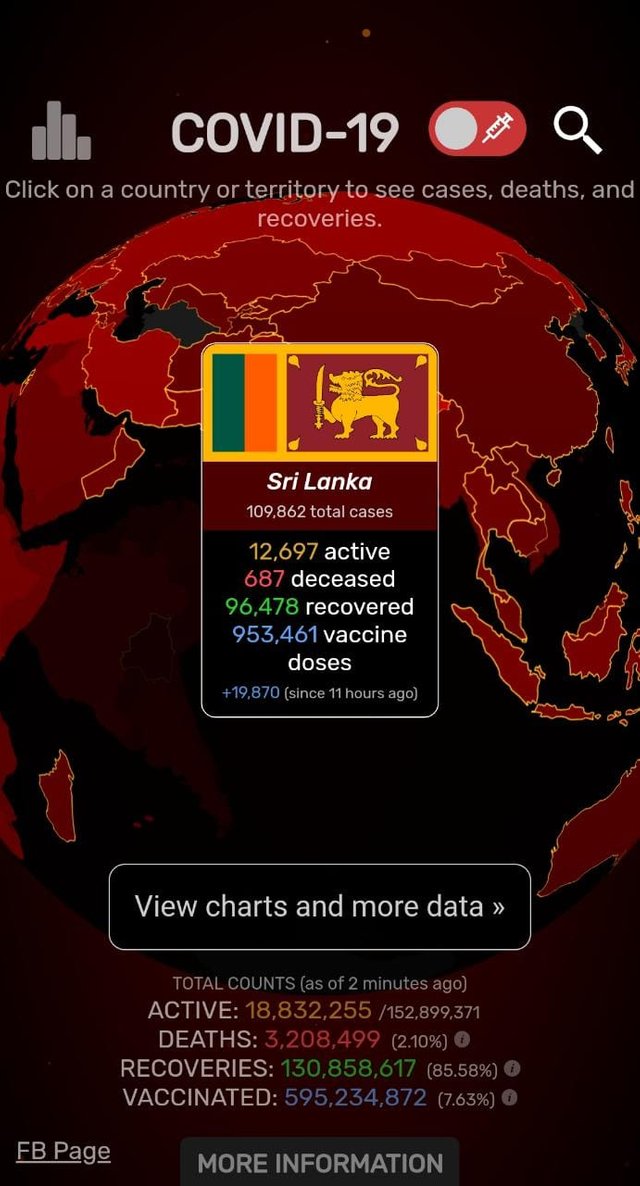 You can find information about the vaccination. Total percent of world vaccination show in this way.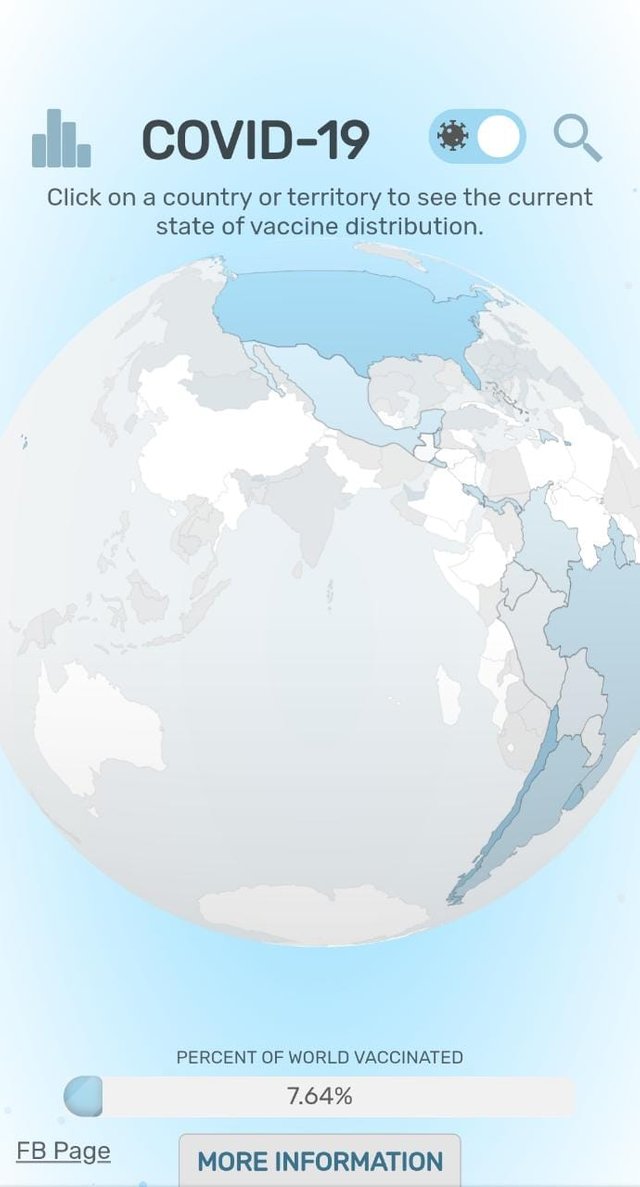 Then we can click on a country or search the country and can find the information about the vaccination with in that country.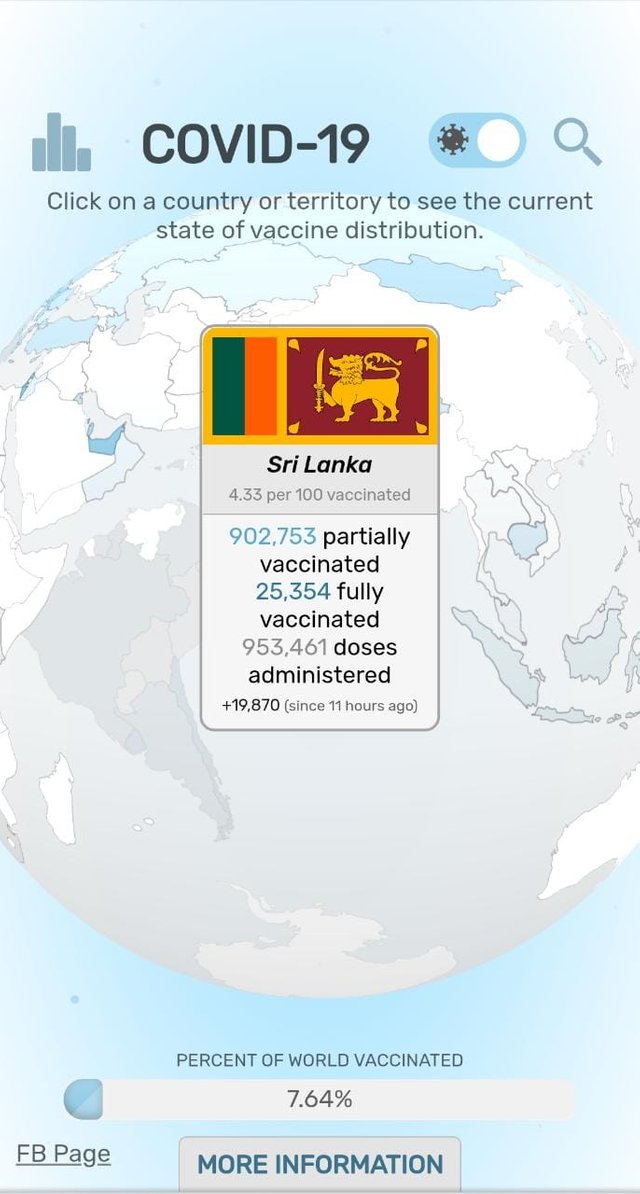 I think these information more beneficial to all.
Thank you for read my article. Be safe.