Steem Sri Lanka | Contest Series | Round 2 | Week 6 | First 10 Years of My Life
Hi Steemians!
The week 5 | round 2 of the contest series was successfully organized by @randulakoralage and it ends today. So… this is time for me to announce my first contest here. I am @dasuni from Sri Lanka. Welcome to the week 6 | round 2 of Steem Sri Lanka contest series.
Let me explain my topic to you…
Topic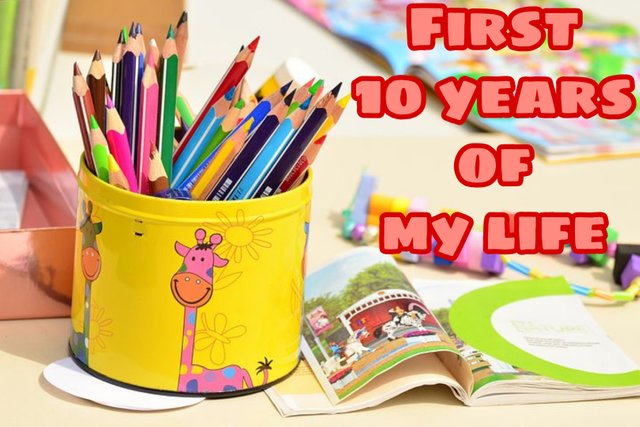 Childhood plays a major role to shape up personality and make the person who you are now. Even though we are an output of our childhood experiences, we don't quite remember much about how we were like kids and what we had done at that time. So shall we all take a moment to reminiscent how we were like since our birth upto being the 10 year old kid and share our unforgettable childhood memories with each other?
What you have to do
• Write a post about the first ten years of your life. You can write anything related with first ten years of your life in your post. You can add photos of those period.
Some ideas for you to include
• Memories of your kindergarten and primary school
Ex: concerts in which you performed, trips you went, whether you liked to go school, favourite subject, favourite teacher
• The dreams that you had and whether you achieved them or not
• How was your life at that period and how it was different from your life by now
• Your childhood friends
• How you played and with whom
• Your favourite person of your childhood
• The things you preferred in your childhood
Ex: favourite colour, favourite animal, favourite food...
• Places you went with family
• Unforgettable days for you
Ex: your birthday celebrations, a day you got an unremovable scars in your body
Rules
All entries must be your original.
You can write in any language.
Your entry must be at least 300 words.
Make sure you make your entry in Steem Sri Lanka community.
The post must include the #firsttenyears tag as one of the first five tags and a tag to identify your country. (Ex: #srilanka)
The title of your post must be,
Steem Sri Lanka - Contest Series | Round 02 | Week 06 – First 10 Years of My Life : Your own title
Comment the link of your participation under this post.
One entry from one person is allowed.
Any plagiarism attempt will not be approved.
Prizes
First five places will be awarded with votes from @steemcurator02 (4M SP)...
1st Place=50% upvote
2nd Place=40% upvote
3rd Place=30% upvote
4th Place=20% upvote
5th Place=10% upvote
These votes will be increased by 10% if the posts are set to Power Up 100% (and they are not powering down at the same time).
All the participants will be rewarded with 30 STEEM prize pool.
Criteria for selecting winners
• The content
• Creativeness of your post
• How you interact with other participants
Deadline
You can post before 8.00 pm, 2nd of January 2021 in Sri Lankan time. (GMT +5:30hr)
Winners will be announced on or before 5th of January 2021.
I am so happy to take part in "We Love Contest" concept of @steemcurator01 and @steemitblog.
You all are welcome to participate the contest.