Noodles Comparison : Which is the Best ?
"All the dreamers in all the world are dizzy in the noodles"
Noodles is Chinese meal which is commonly available in all over the world. But nowadays instant noodles are available which is not good for the health by the way noodles is one of the favorite food in people of every age range.as a hostilities noodles is one of my favorite food because instant noodles we can prepare within in 10 min, Today I am going to compare those noodles which are available in the market.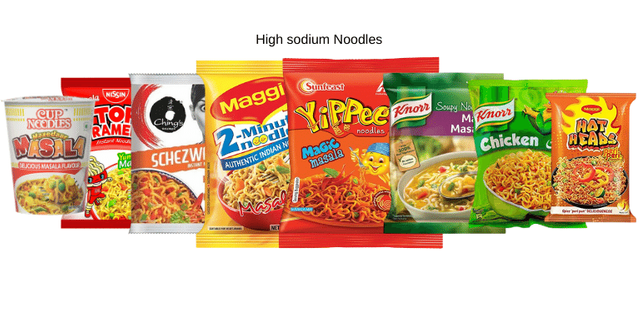 During these 3 years in India I used to try almost all type of noodles available in the market that force me to write this article about noodles which I tried here.
Last week visited supermarket and brought some packs of instant noodles with various brand, price of the all type of noodle is 12 to 15 INR, here in India noodles are available for the very cheaper prize it is very famous among the college students and sometime those are available in the street food stalls too. But the hygiene of those street foods are not good.
These are various type of noodles I bought,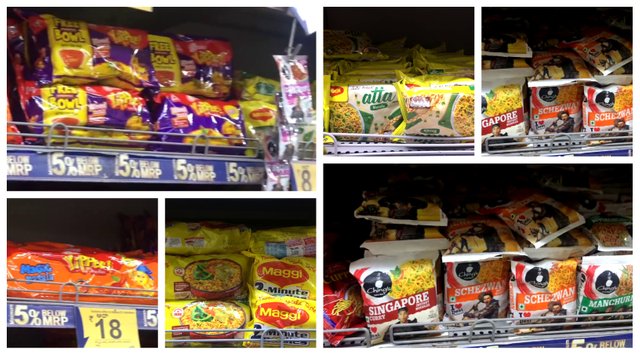 Maggi
Maggi is one of the most famous noodles brand in the world here the price of one Maggi is starts from 5 INR, and it's very cheaper, when I was in first year of university I always used to buy Maggi only because it is the only brand which I was known among other brands.
Basically Maggi is come with the pack of mixture and used to eat Maggie always at the night during my studies, we have to keep some more amount of water while cooking Maggie because it needs some more water to boil, but after I ate Maggie I feel thirsty till next day morning.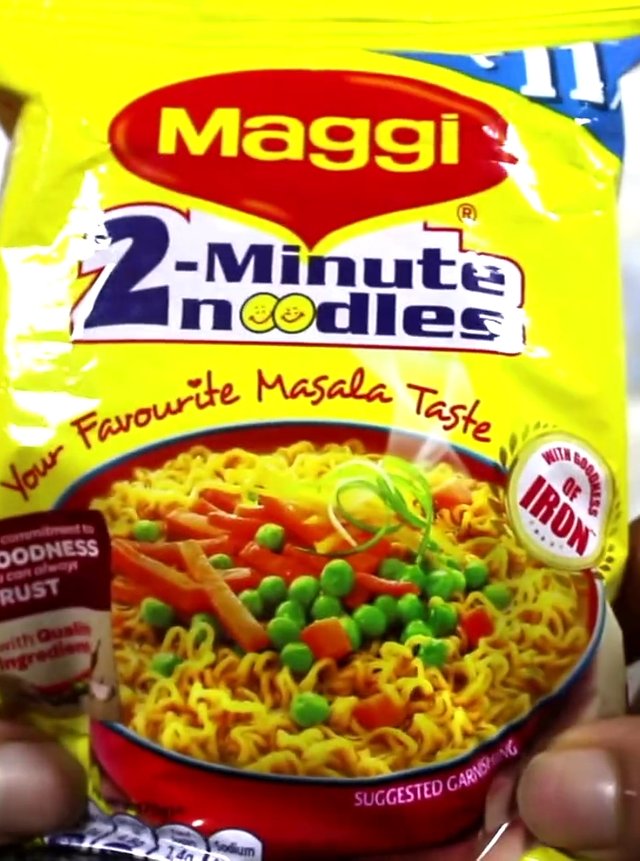 When we talk about the ingredients of Maggie noodles, its full with chemical and artificial synthesizers, which are not good for the health, Maggie is good with omelette and boiled egg or with kebab, and huge number of recipes are available in the internet about cooking of Maggie.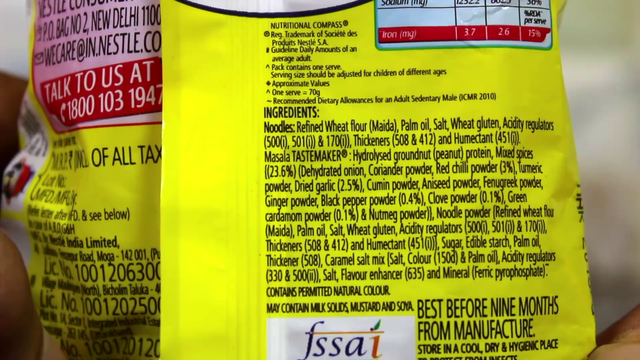 My ratings: 7 / 10
Ching's schezwan noodles
This is one of my favourite and it comes with the spices mixture pack basically here schezwan means more chilli and noodles is in red colour and when you feel sleepy this is the best noodles to eat , it need small amount of water ( 200ml) to boil comparatively is is less amount because noodles like Maggie required more, and this pack available in 15 INR in market and this ching's noodles available in various types like chicken , schezwan, masala , curry etc. when we talk about the ingredients it mostly contain wheat flour and it also contain sodium hydrogen carbonate , disodium-5-iosinate , silicon dioxide which are not good for health some of these ingredients are also derived from petroleum. And those spice mixture packs are containing only 20% -30% of spices in it others are those chemicals as I mentioned before.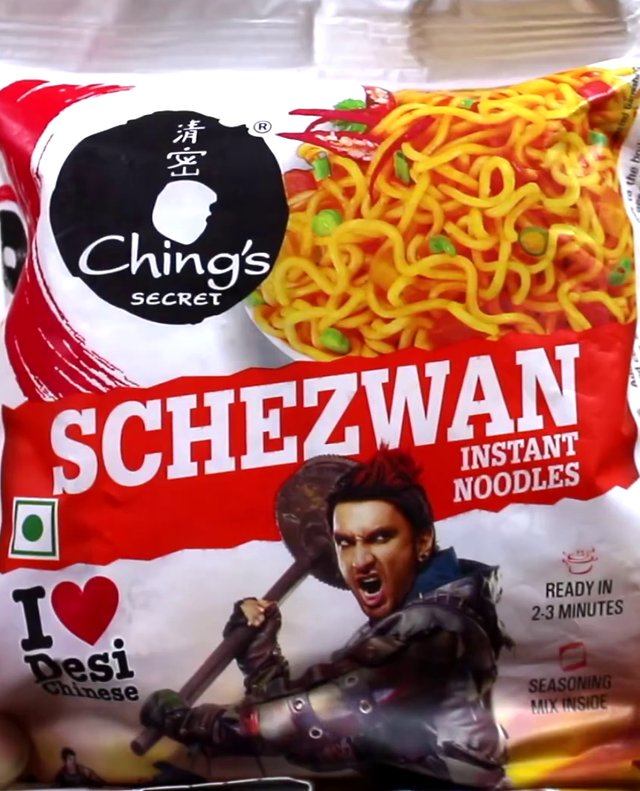 My ratings: 6.5 / 10
Maggie oats noodles
I start using this noodles when I was In 2nd year at that time this is one of my favourite and it cost only 20 INR comparatively it is somewhat more expensive than the others, it also coming with the packet of spices mixture and it required more water (500ml) to boil and these noodles are bit hard than the others, and also it take some more time to boil and it is gives some home food taste that's why I used to eat this more, this is best for breakfast , it says it contain oats but it actually contain 39% present of oats not even 50% present , I think they named this wrongly ,it also contain more number of chemicals and most of them are not good for the health.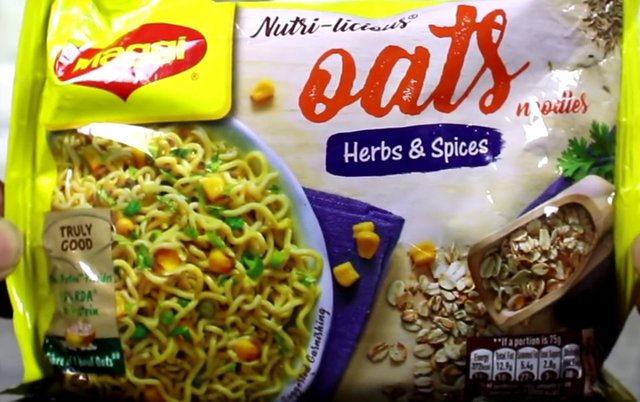 My ratings: 6 / 10
Yippee noodles
Yippee is next most selling noodles brand of India after Maggie, personally I don't like this noodles and I tried only twice or trice this noodles and I feel like this is not good because it contains more salts, when I checked the ingredients I saw it contain more amount of sodium, after eating this I feel thirstier because of sodium don't know why hear people like this noodles brand and personally I don't recommend this.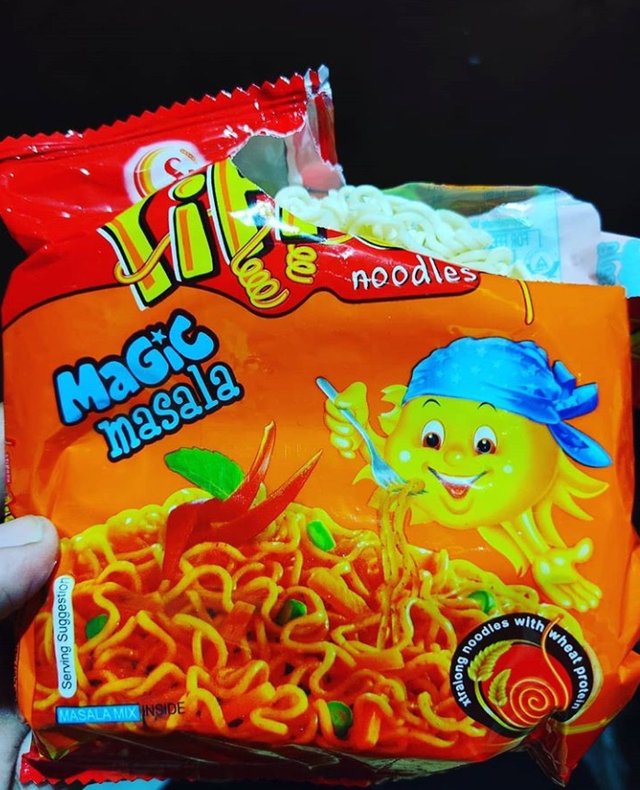 My ratings: 4 / 10
Wai wai noodles
First of all I have to say this is my favourite noodles brand and unfortunately I came to know about this when I was in final year this helps much to spend my quarantine time in hostel, personally I like this because it gives some kotthu mee taste , which is my favourite in sri lanka , and it cost only 12 INR and noodles comes with the pack of spices and onion oil , basically it needs some small amount of water (200ml) to boil and the noodles taste it good with omelette or boiled egg , main ingredient of noodles is corn flour and it also contain more amount of chemicals like colouring agents , taste enhancers etc.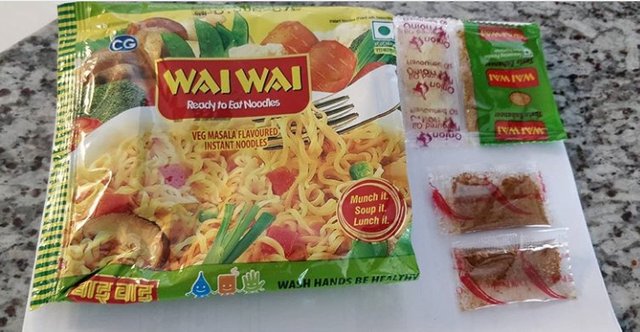 My ratings: 8 / 10
These are some photos i captured while cooking :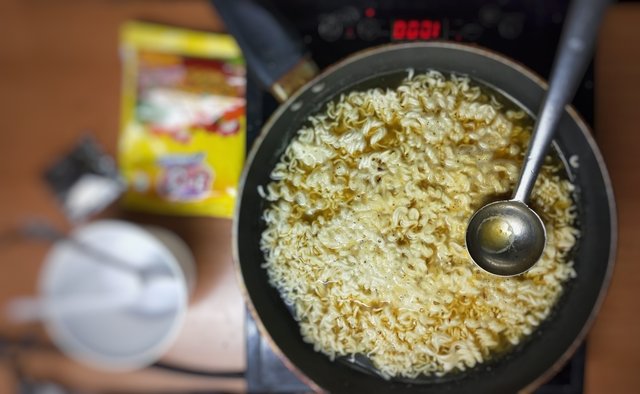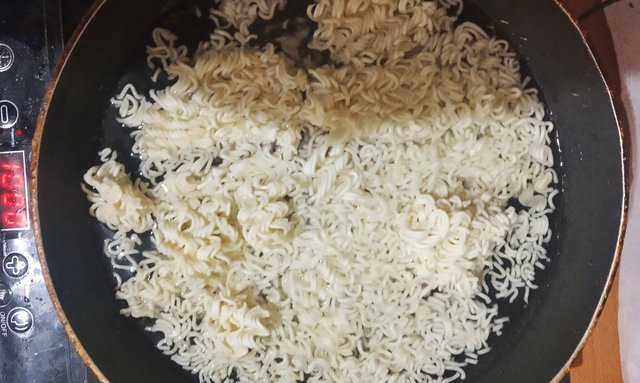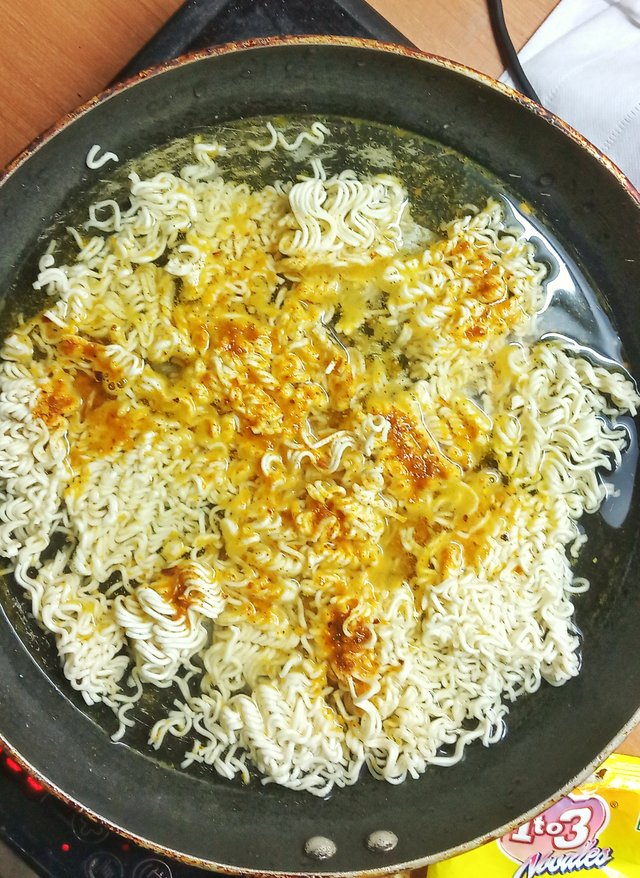 Thank You !
@dilshan96